The lovely people over at
Currys
are collecting some idiot proof student recipe's so that all you freshers can be sent off to Uni worry free (
more info here
)! Thai green curry is one of my favourites and even though it may seem off the radar to cook yourself, I'm sharing the recipe I use, which is quick and easy and also gives that wow factor as if you've been slaving away for hours... It makes quite a light sauce so you don't have that full to bursting feel afterwards, but you might want to add other vegetables into the mix such a mushrooms or runner beans - or whichever you can get for cheap! I used chicken thighs here instead of breasts as they're cheaper and leave some money for pudding..
You will need:
60g per person of basmati rice
1 pepper 1 courgette (or 3 mini ones depending on preference)
Chicken
Thai curry paste
400ml (one can) Coconut milk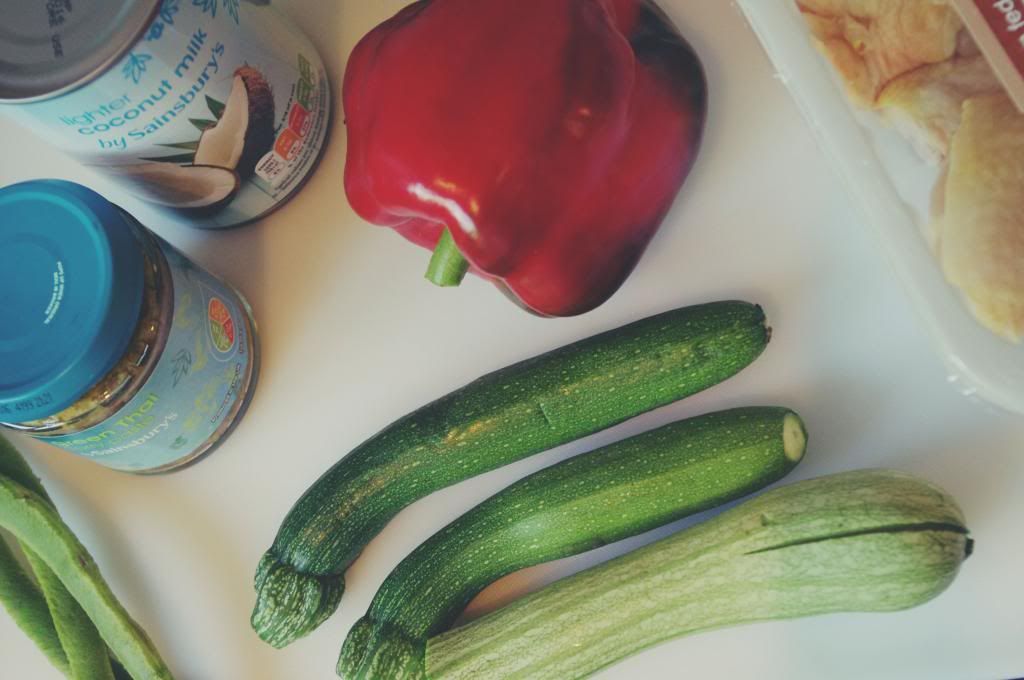 After chopping all the chop-able items up, pour the coconut milk into a large frying pan on a medium heat with 4 tea spoons of the thai curry paste. You may want to taste the sauce once the two ingredients are mixed to evaluate if you want it spicier i.e add more paste.
When you're happy with the sauce, plop in the chicken and keep stirring until it looks cooked. Please note though that as we're not making our own paste, the sauce won't be as green, the colour does develop with cooking though and varies on the amount of paste you add.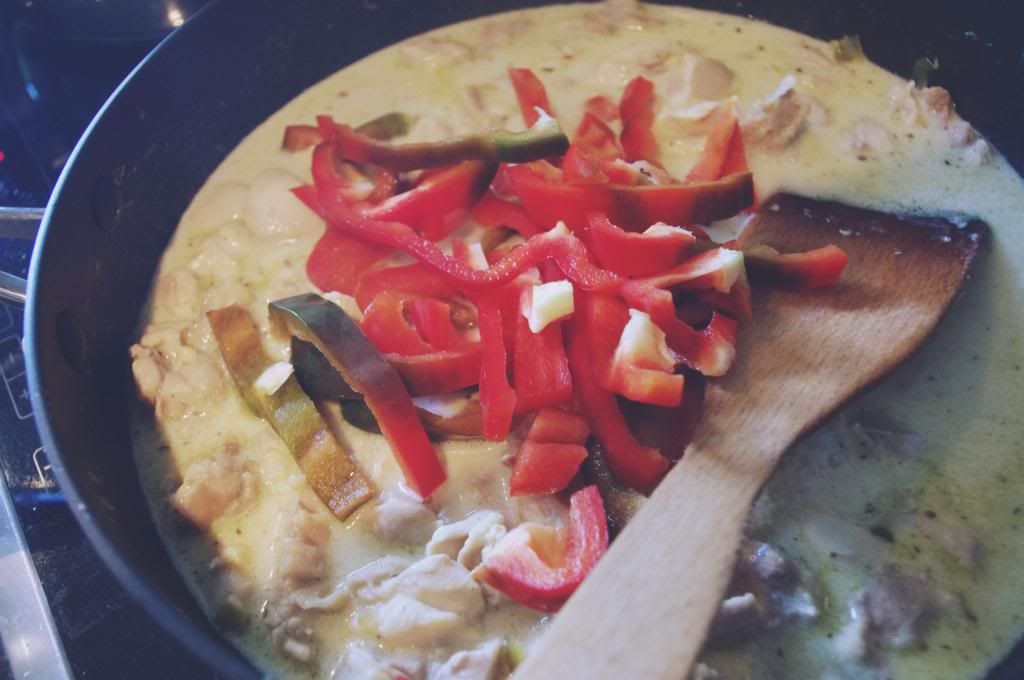 Once the chicken looks pretty much cooked, add the veggies and keep stirring.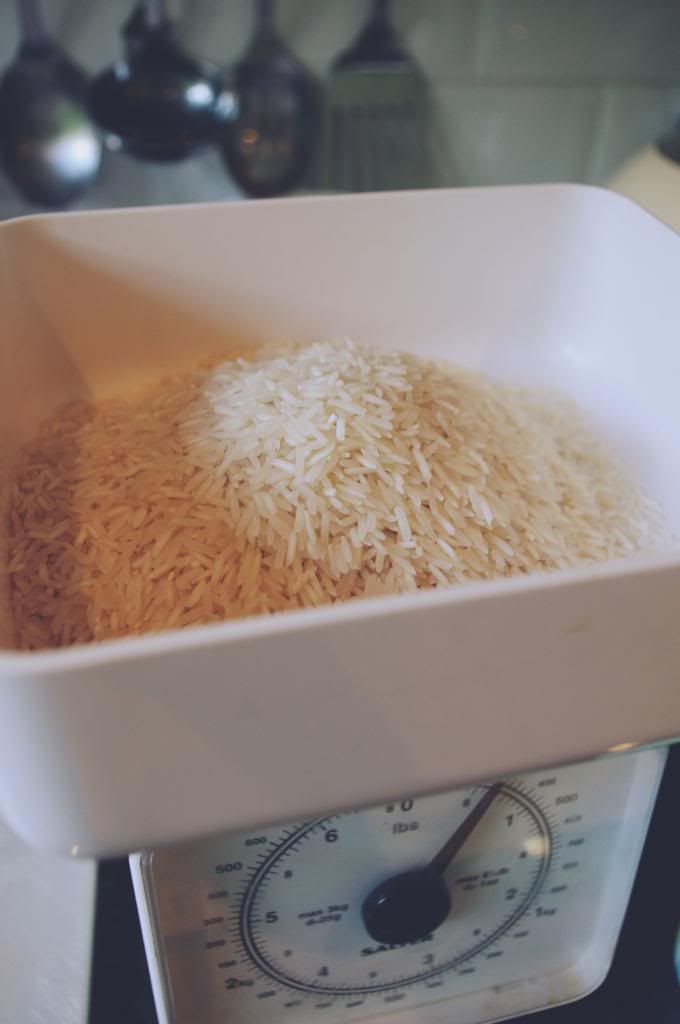 Now's the time to measure out your basmati rice and pour into a large pan of boiling water. It should take around 10-15 minutes to cook.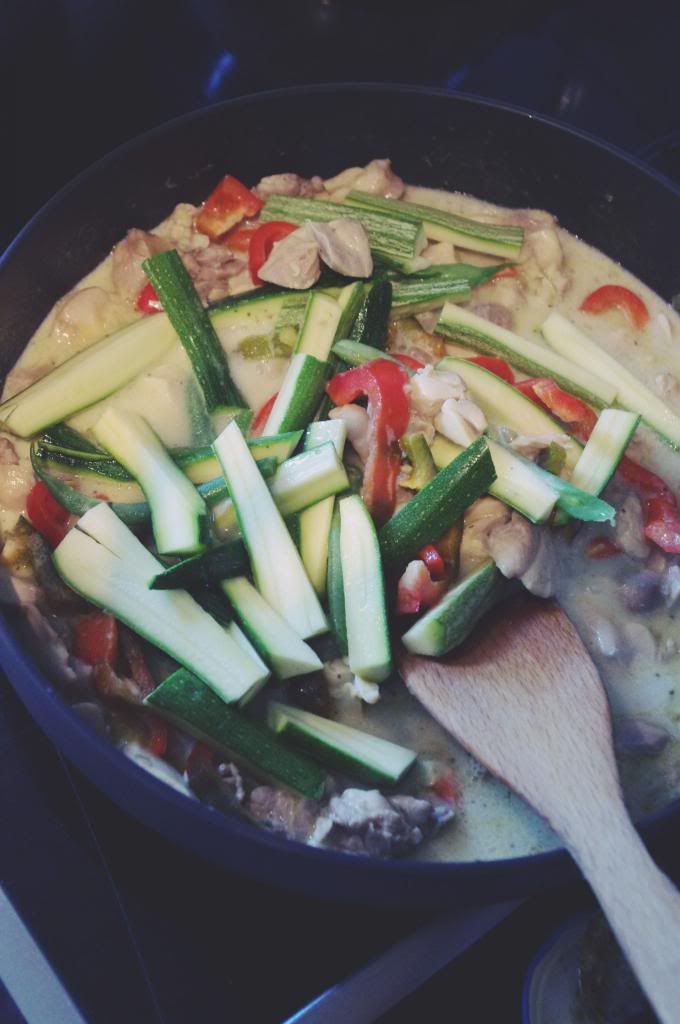 When the rice has cooked, use a colander to drain the water away and then put the lid on to keep it warm.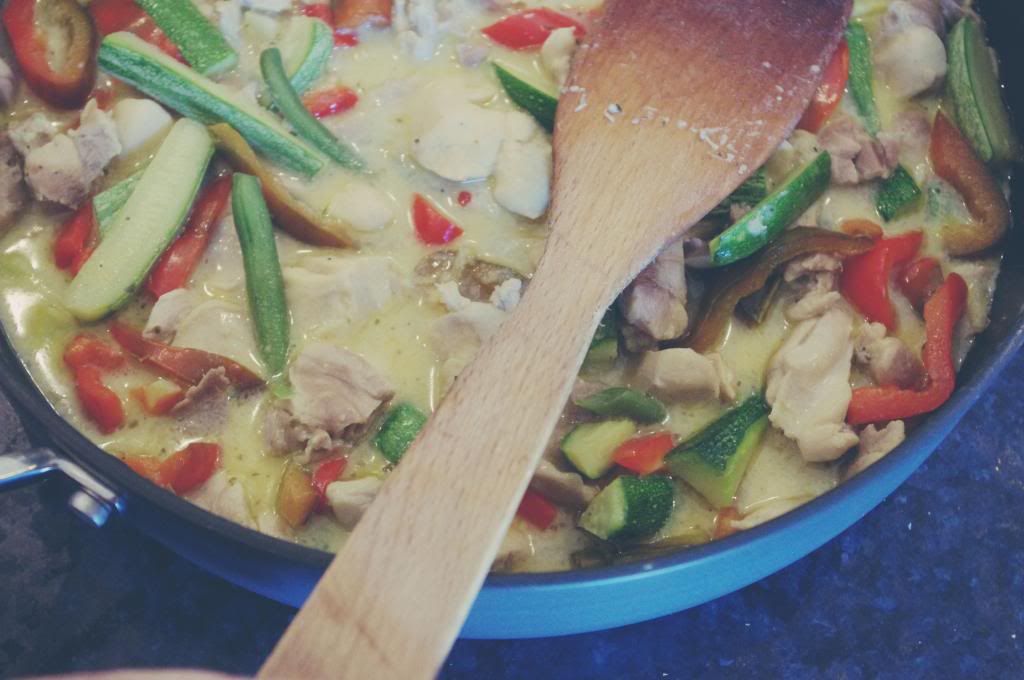 The curry should be ready now as the vegetables should be just soft - personally, I prefer to still have a bit of crunch. Serve and enjoy!