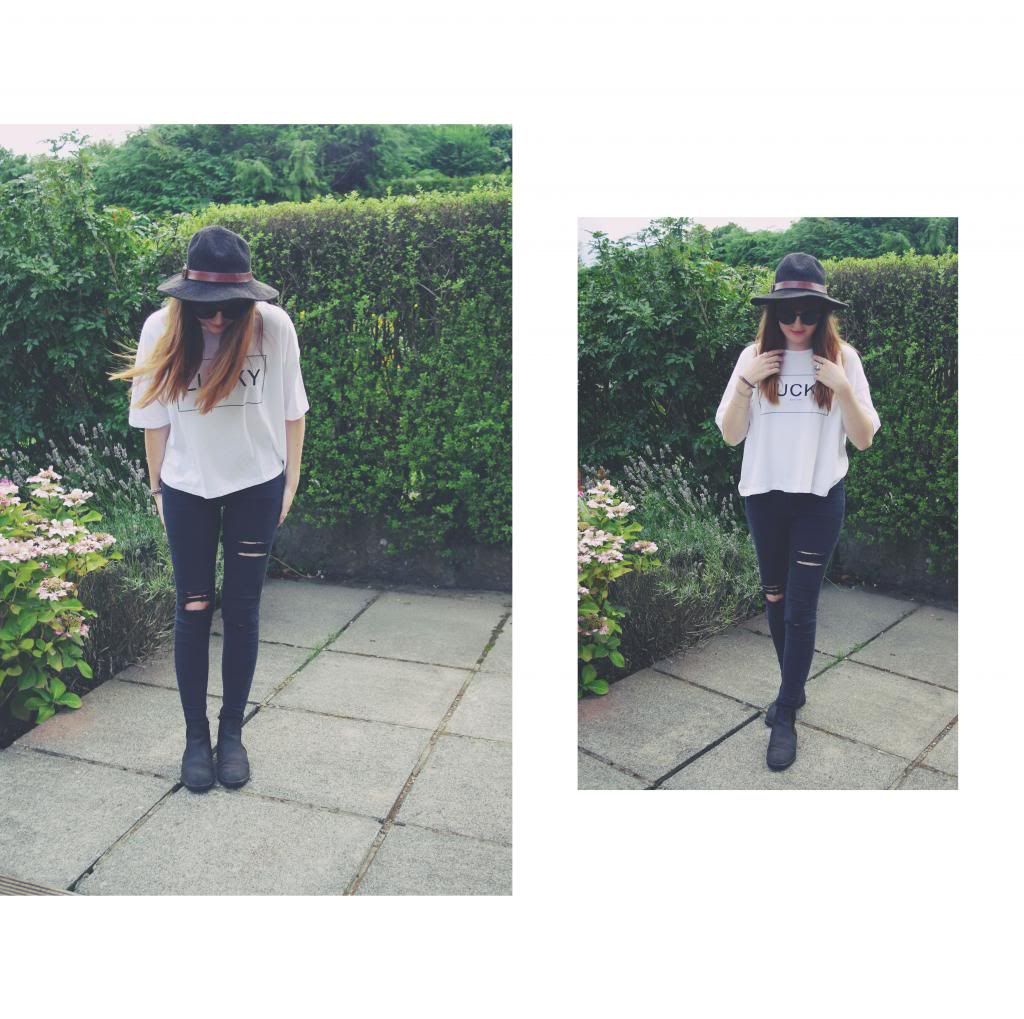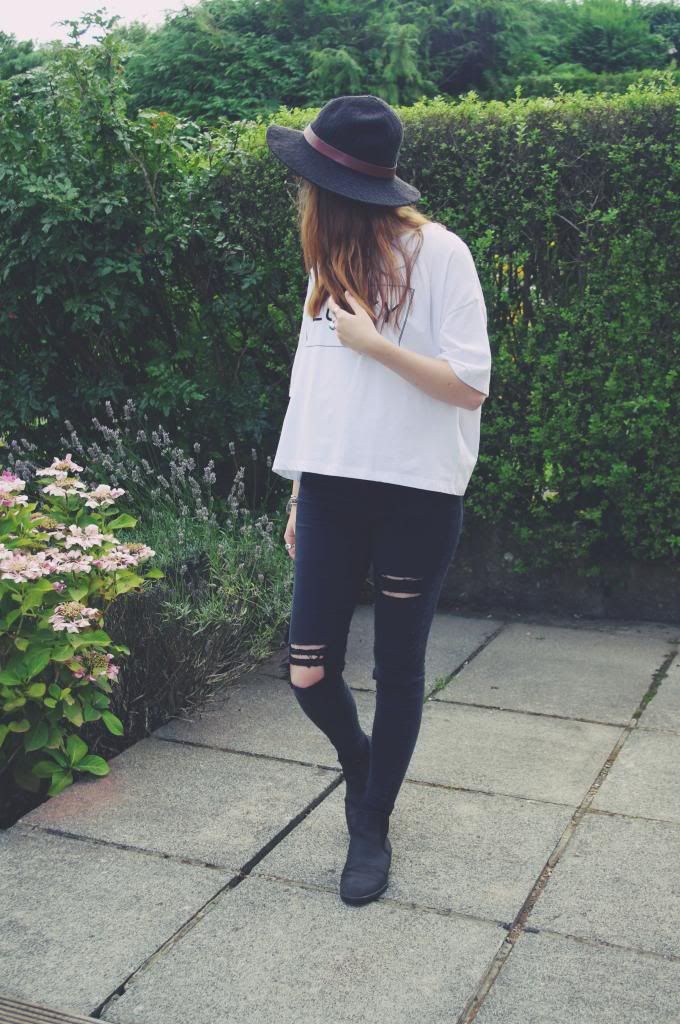 Jeans: Topshop Joni (ripped 'em myself) | Tee: Warehouse (similar) | Boots: Old riding boots (similar) | Hat: F21 (old - similar)
Over the last few weeks I've been sorting out my wardrobe and decanting bits and pieces into sell or keep piles. It's that time of year again where I get all deep and meaningful about changing my style to suit my changing of age/period of life blah blah. I've been really drawn to the minimalistic, scandinavian inspired looks as I feel they're suitable attire for early 20's trying to rid the teenage years, as well as sports lux and a bit of festival bohemian chic. My colour palette is still very minimal (obvs) with a range of whites blacks and greys .. and I've pretty much been living in black skinnies.
I was dying for some ripped jeans after spotting them on
Georgia
and
Yanin
(who are both total babes and the inspiration behind my wardrobe haul) but couldn't bring myself to part with £40 for jeans with holes in. My joni's were getting pretty worn out so ended up slashing away at them with some scissors to then invest in some new black skinnies without holes for those smarter occasions.
It only took me a few seconds to pick out this tee in the Warehouse sale (white and oversized, need I say more?), and for a mere £8 I bagged it there and then - but soz guys it's no longer available!
follow me | twitter | bloglovin' | instagram | facebook | pinterest