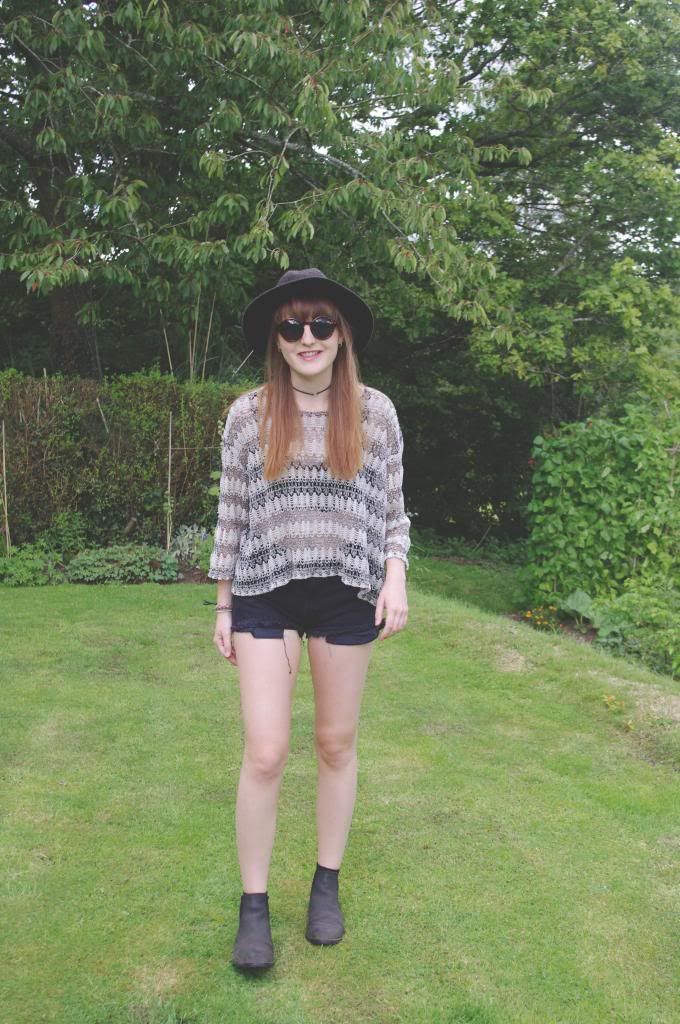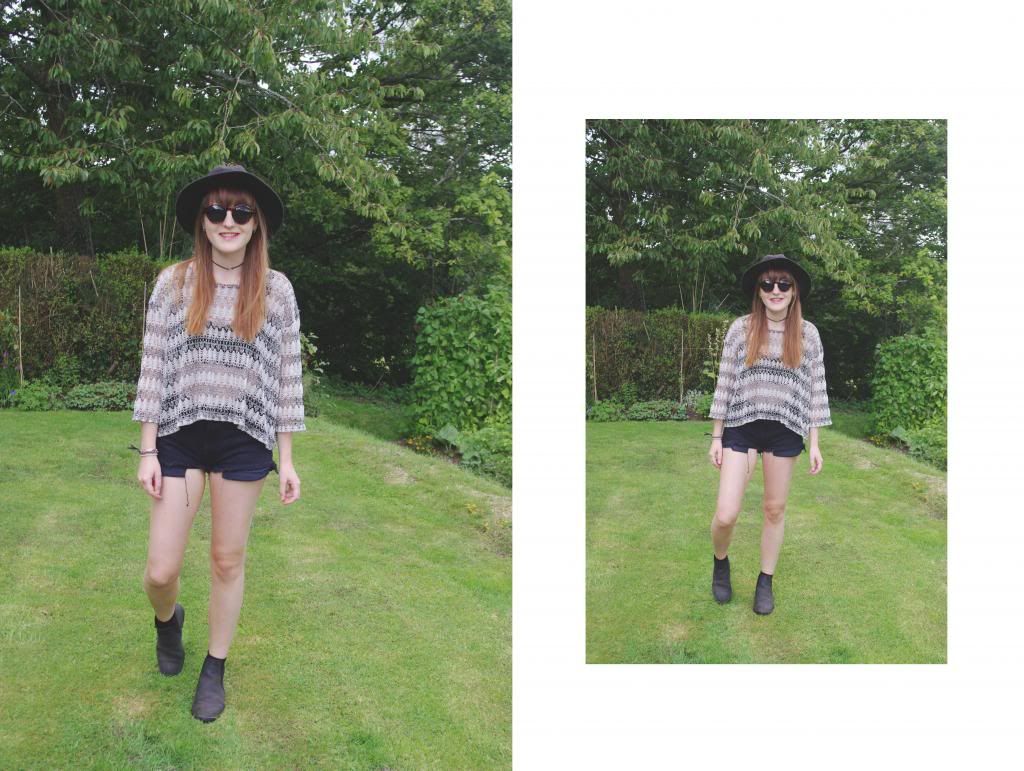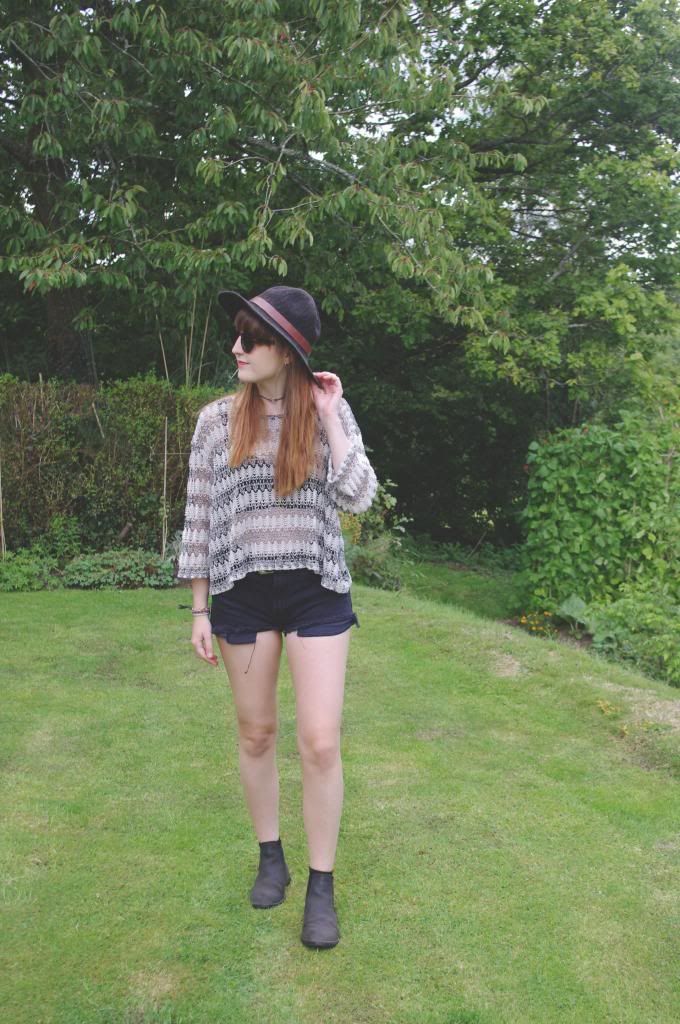 Shorts: Levi's via eBay | Top: Urban Outfitters | Bralette: Urban Outfitters | Hat: F21 | Choker: Depop (similar) | Boots: Old riding boots (similar)
On Wednesday I'm heading to work with my rucksack that's as big as me to shoot off up north afterwards to head to Leeds fest. Awkwardly, a few of my home friends are going to the Reading part of Reading and Leeds as it's sensibly a hell of a lot closer. It so happens though that going to a northern Uni means northern friends and ultimately a lot of (expensive) train tickets. I'm so so excited and whilst I was doing my outfit planning today I thought I'd show you my take on the festival vibez whilst packing lightly (but not weather appropriately).
There are some beautiful and ultra sassy lace bralettes round at the moment (
this one
and t
his one
are on my wish list)- some more decent than others - so I picked up a cute little black lace one from UO earlier this summer with the idea of wearing it under mesh/knit items. This oversized thin knit, which I'd previously spotted on a girl who wore it over a black midi dress looking ultra cool (hoping I can attempt to pull off the same look), was in the sale and promised me easy styling with comfort at the forefront. It gives me plenty of room to wave my arms around in an unruly at-festivals-only fashion and allows me to wear sexy black lace without looking provocative..
follow me | twitter | bloglovin' | instagram | facebook | pinterest