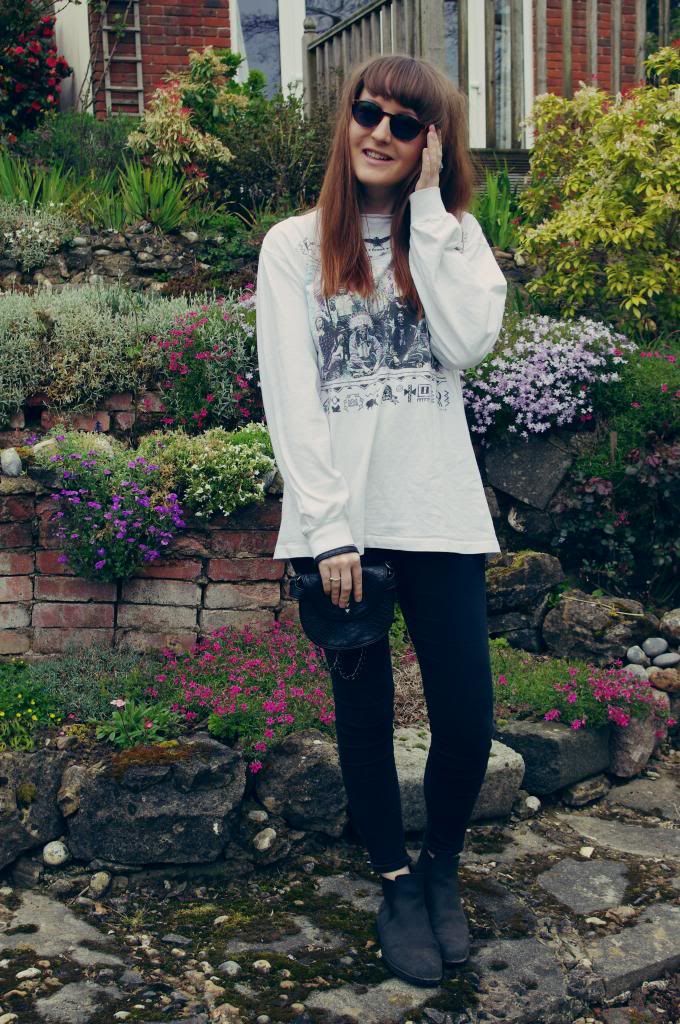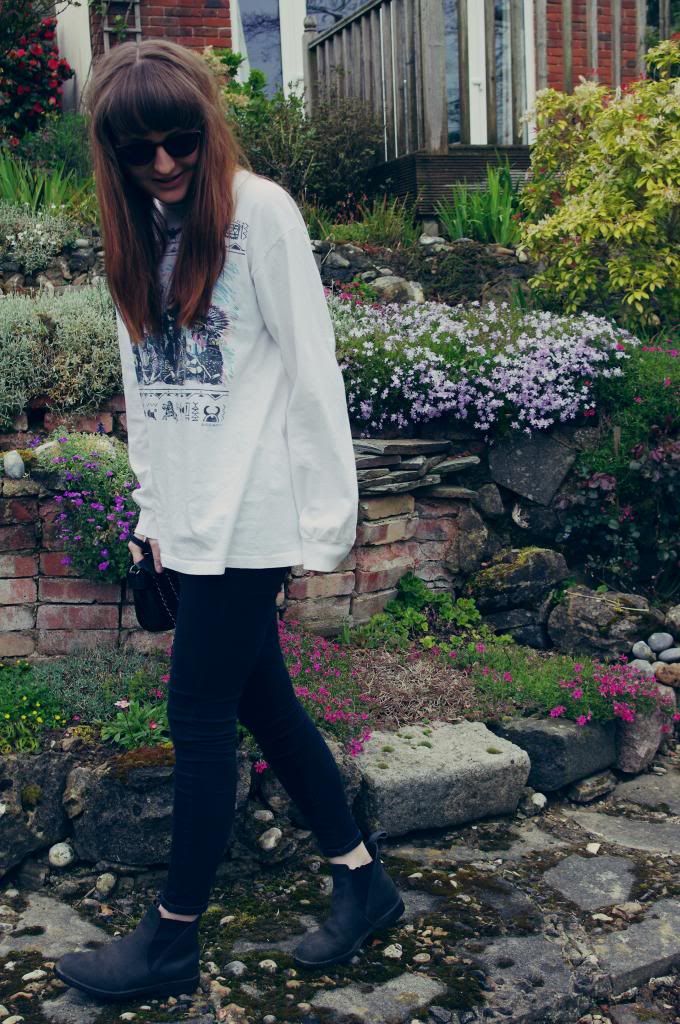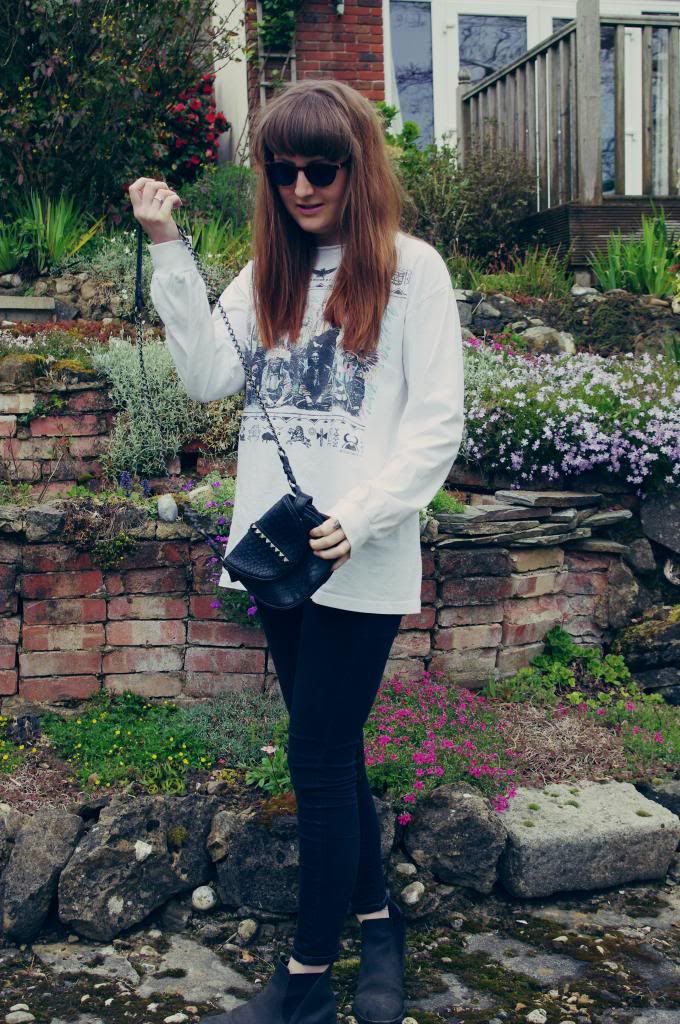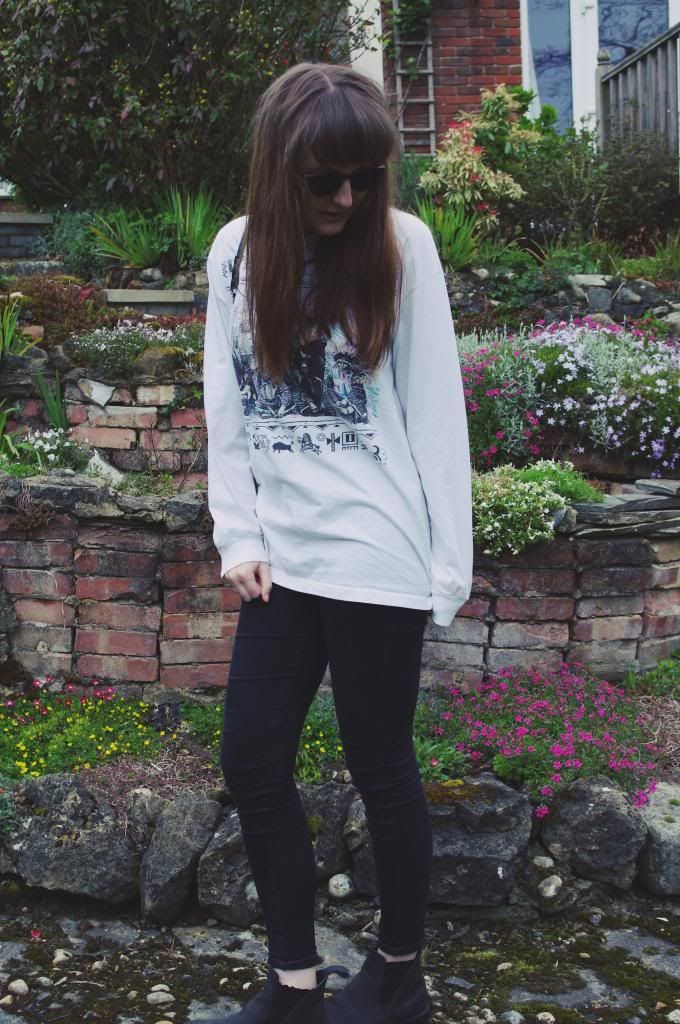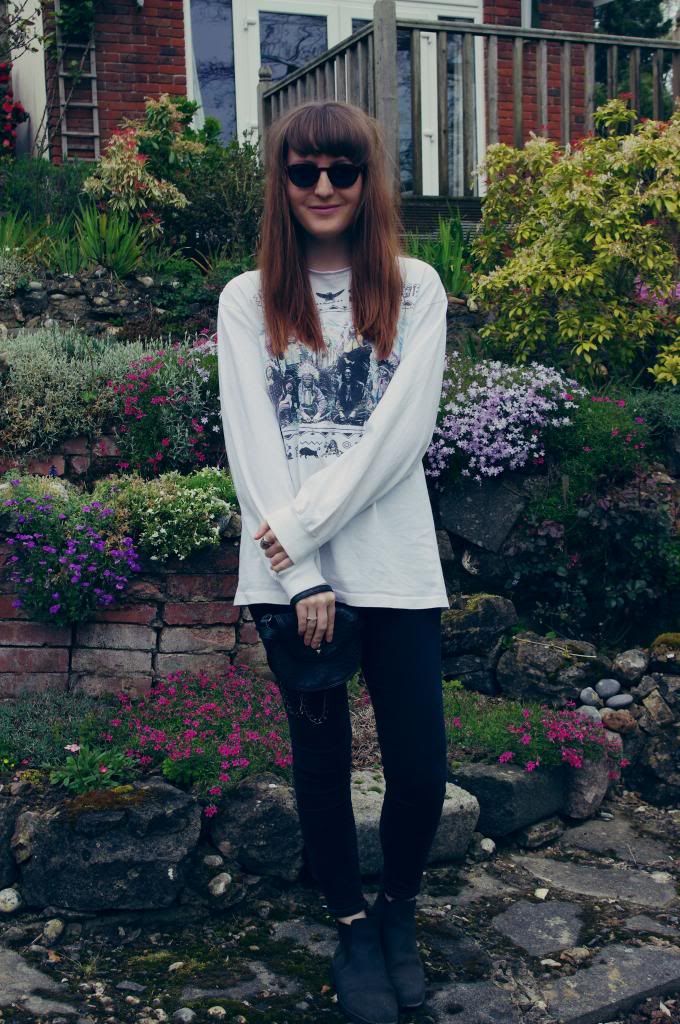 Jeans: Topshop Joni | Top: Vintage | Bag: Topshop (similar here) | Boots: Old riding boots (similar here)
I'm the first to admit that I'd rather wear my favourite levi shorts and new balance trainers on a night out compared to a dress and heels which is often the usual attire. Unfortunately, I'm not too graceful in heels and will never pull off an easy as pie strut like Elle Woods in legally blonde. Luckily, Leeds is a city open to interpretive styles and with the infamous fancy dress Otley runs taking place at the weekends, you can pretty much get away with wearing anything. This means living in smock dresses and my joni jeans is totally acceptable.
For occasions where a scruffy knit would be frowned upon, I can pair my joni's with a blouse or crop top and a bomber jacket, and for days when my boyfriend and I are catching up or I'm spending the day in the library (most days), anything goes. Therefore oversized jumpers and baggy tee's have become my best friends and reassurance that I'm not going to be stared at or questioned for my lazy styling. This top is perfect for those occasions as the red indians print adds a point of interest and the length of the sleeves means I can pull them right over my hands which makes chilling out during a film a lot cosier. I've got my eye on
this top
and
this dip-dye sweatshirt
for when I can afford to expand the large casual section of my closet.
follow me | twitter | bloglovin' | instagram | facebook | pinterest