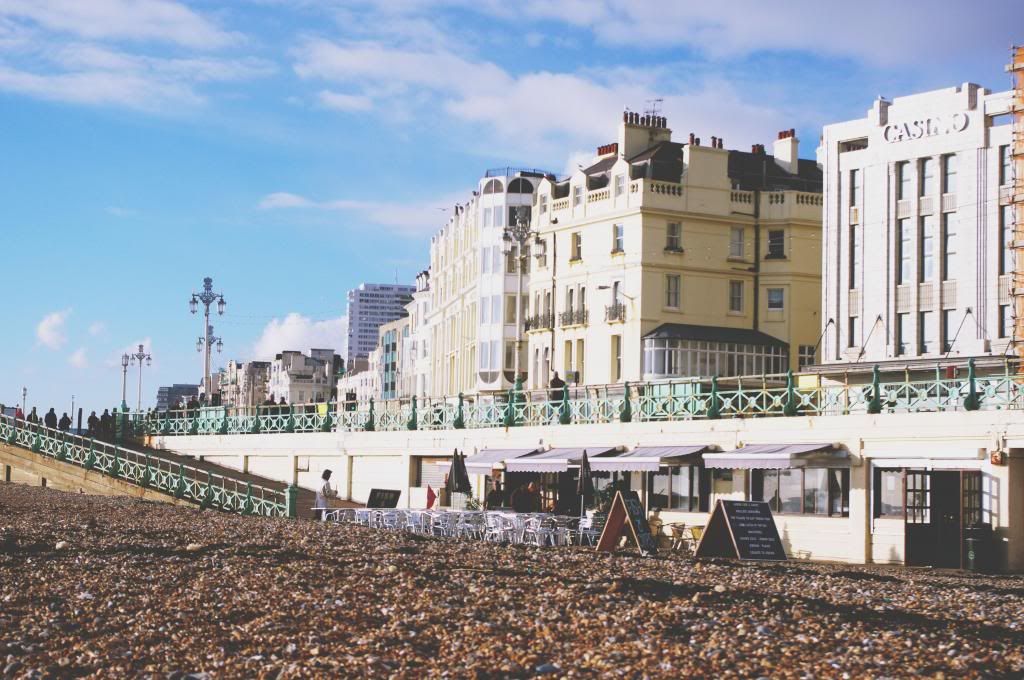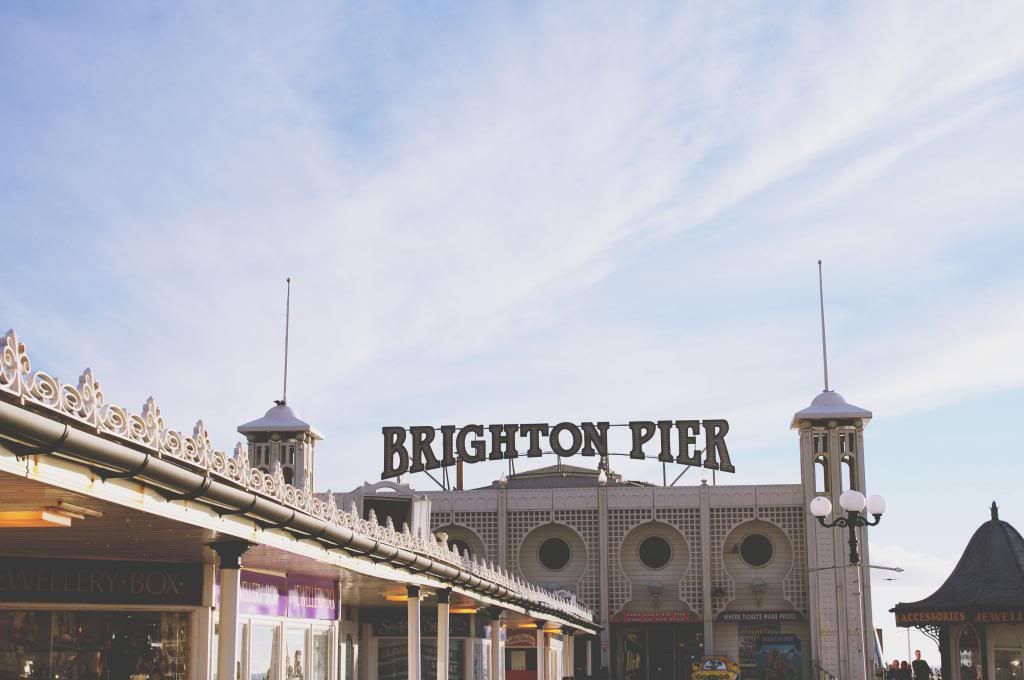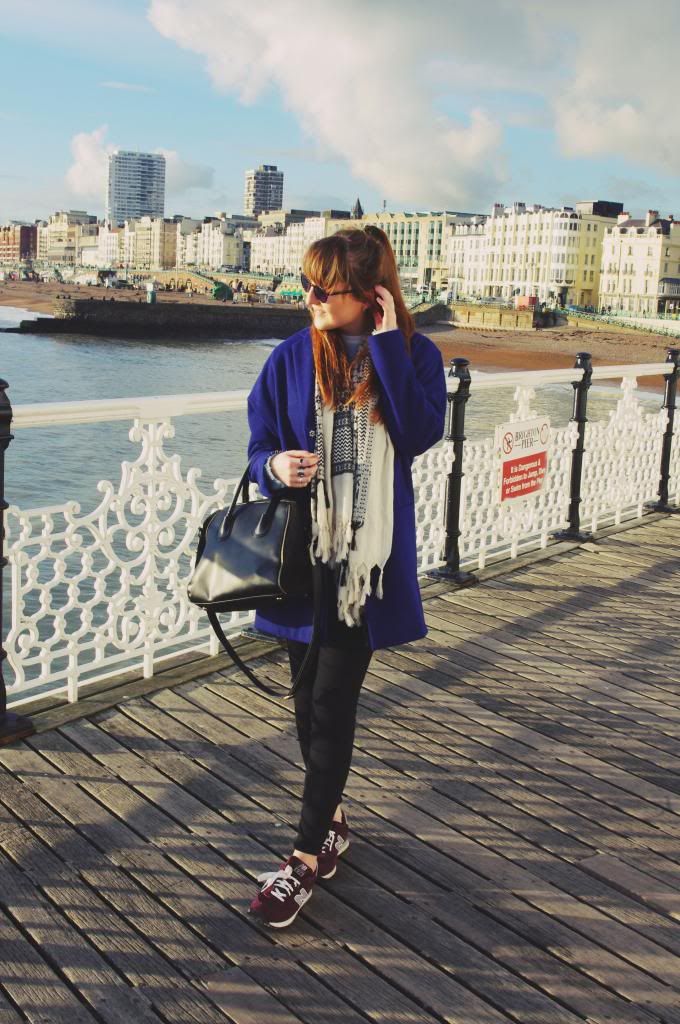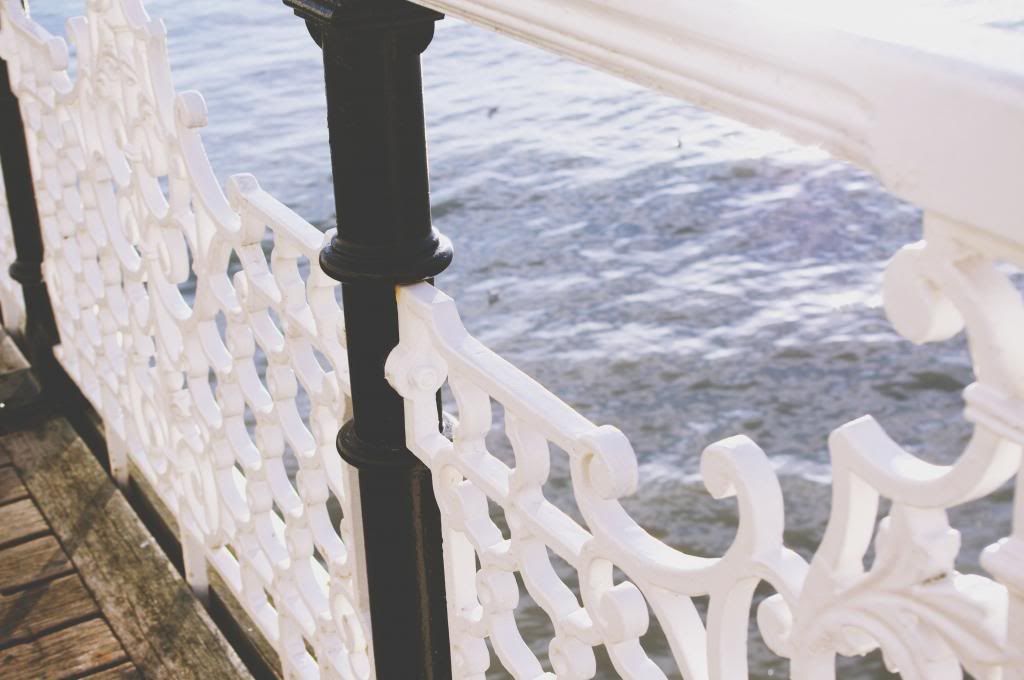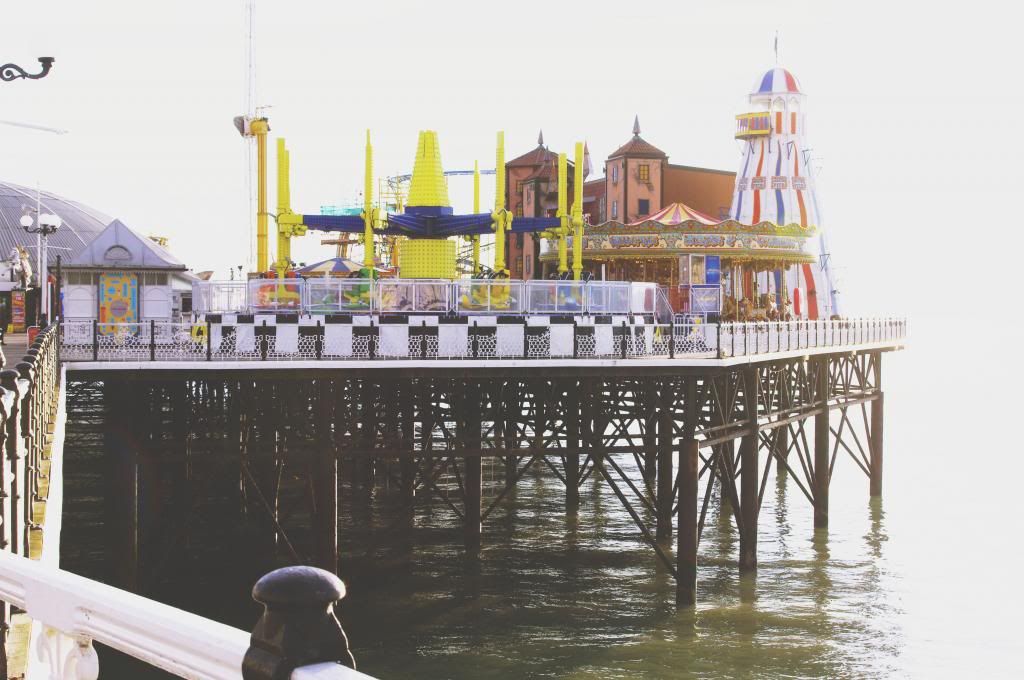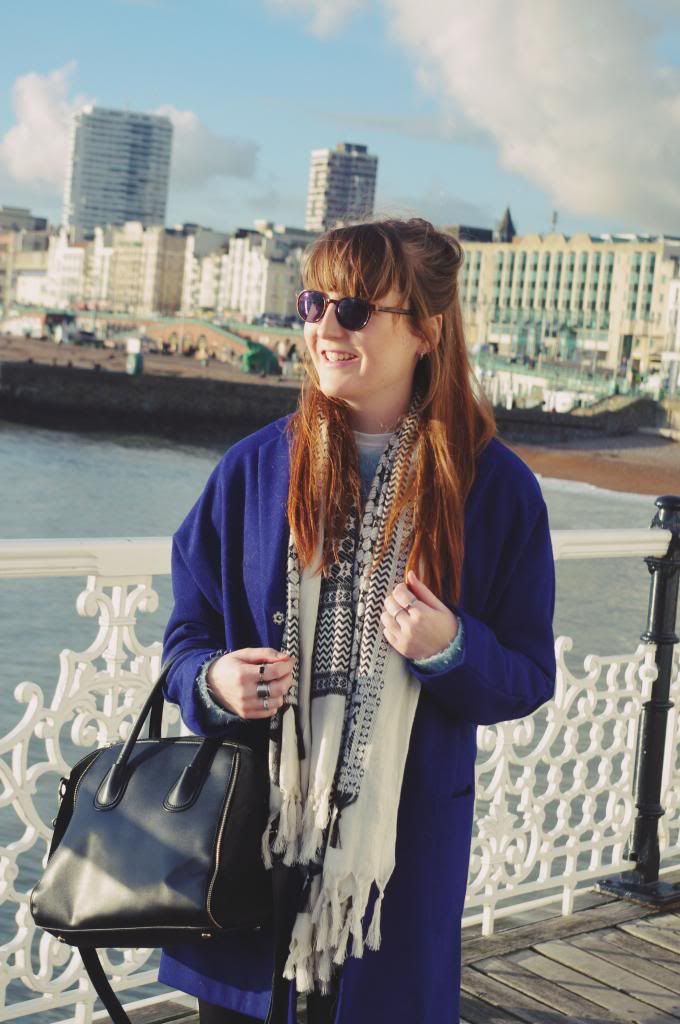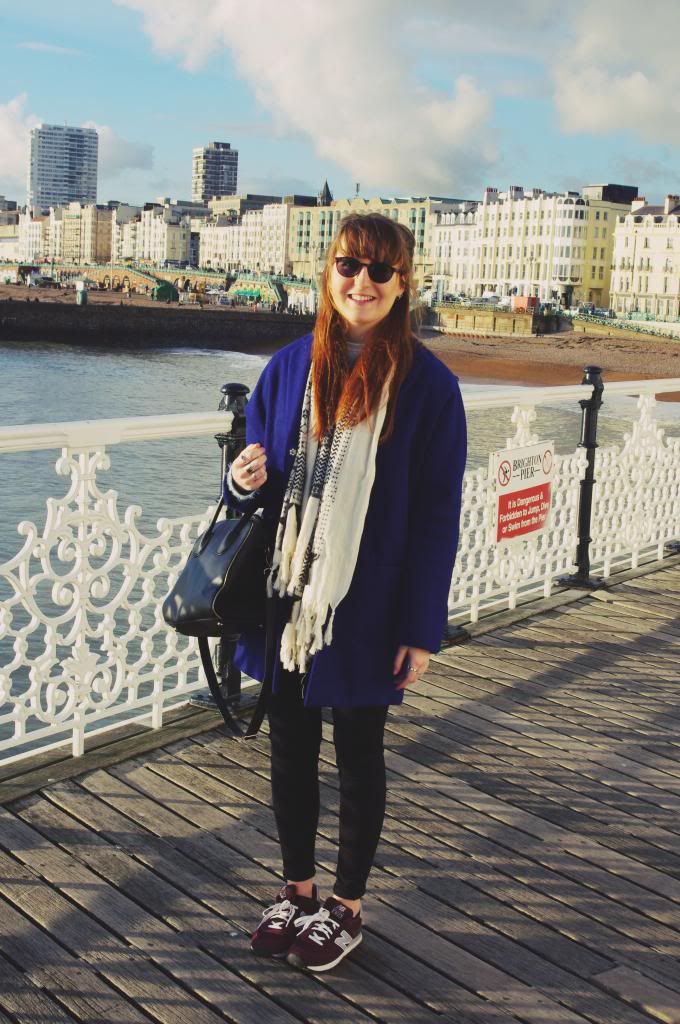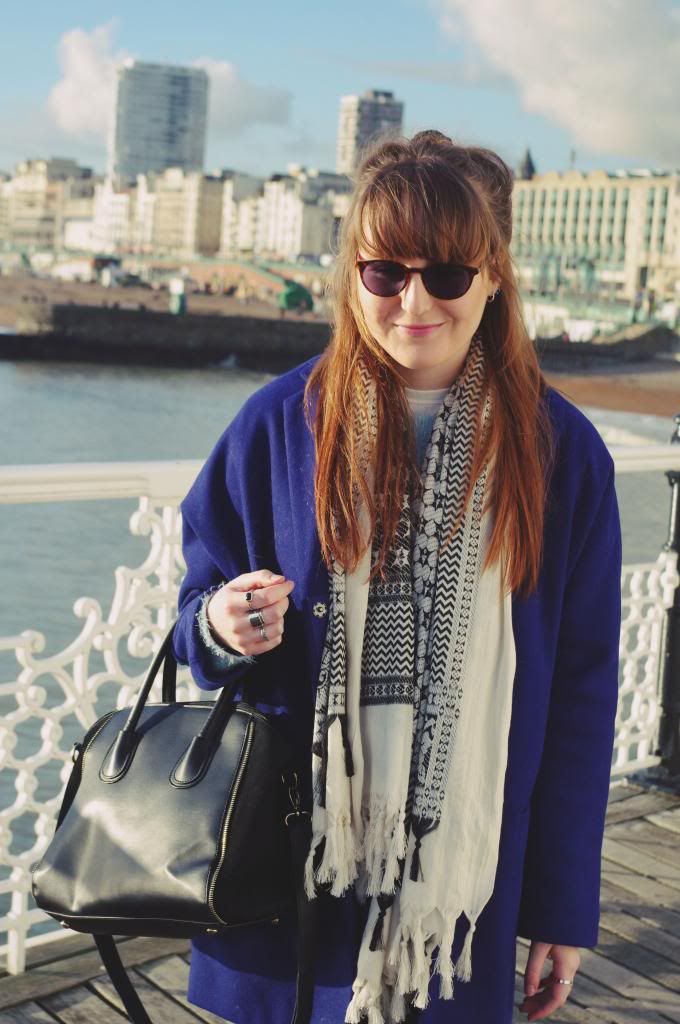 Coat: Topshop (similar here) | Scarf: Zara (similar here) | Jeans: Topshop | Trainers: Schuh | Bag: Primark (similar here) | Sunglasses: London Retro via My Optique*
A couple of weeks ago my friend from Uni came all the way down to stay with me and we went on a little trip to the seaside to loose her Brighton virginity. It was a beautifully sunny day squeezed in-between all the monsoon weather. I wrapped up in my new Christmas purchases (can we still talk about Christmas or was that too many moons ago?) and we headed down, only making a couple of wrong turns.
After wandering around the vintage stores and guilty pleasure nik-nak shops, we headed off to the pier for fish and chips and a cool sea breeze. Unfortunately my favourite pic'n'mix stands weren't open (I'm always craving those pink and blue fizzy bottles) so we settled on the stoney beach and tucked into our battered treats. I pointed out a couple of Angus Thongs and Perfect Snogging scenes, before heading home and getting lost a few more times on the way.
follow me | twitter | bloglovin' | instagram | facebook | pinterest