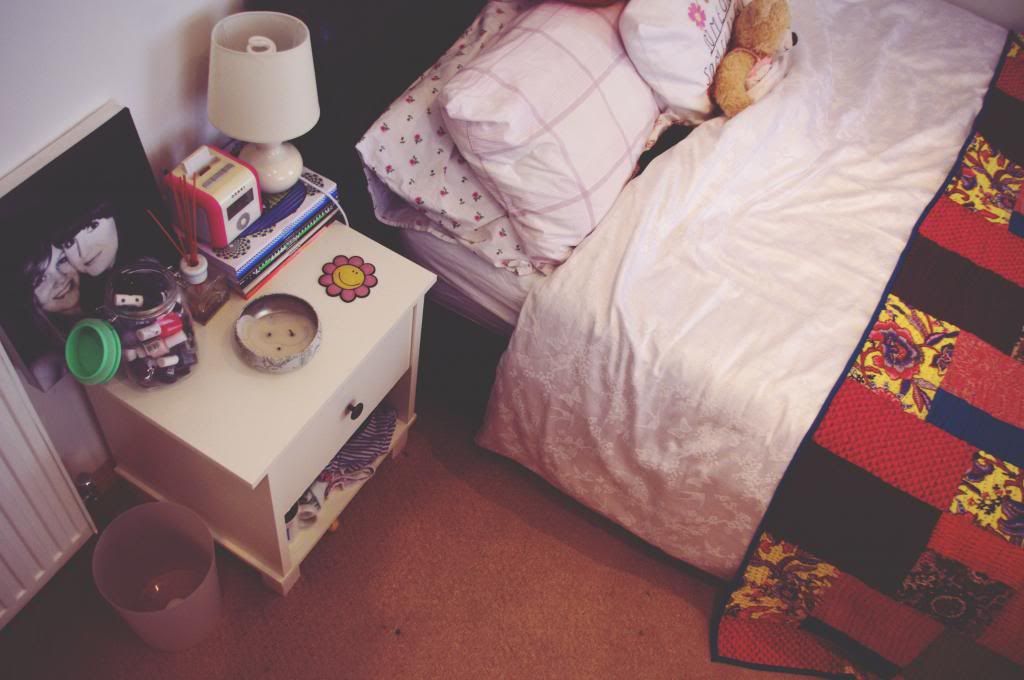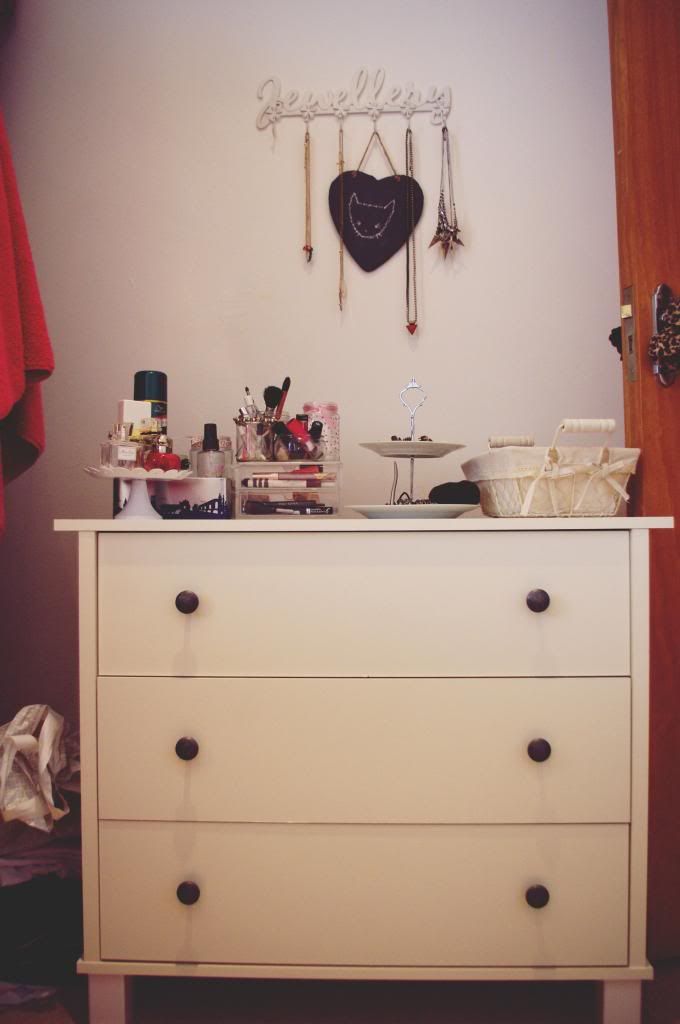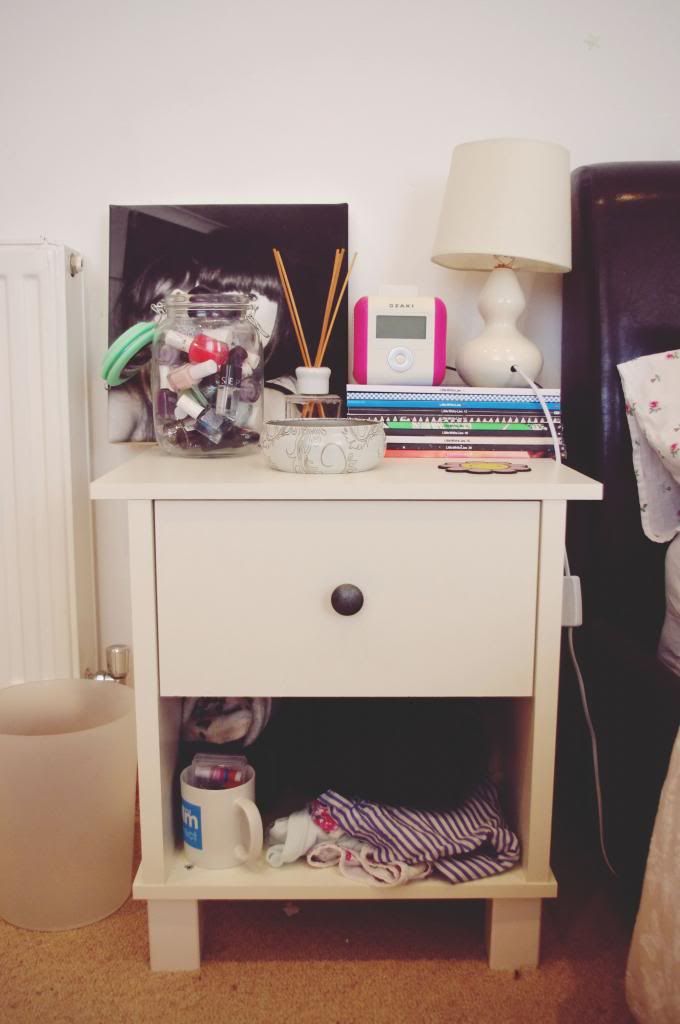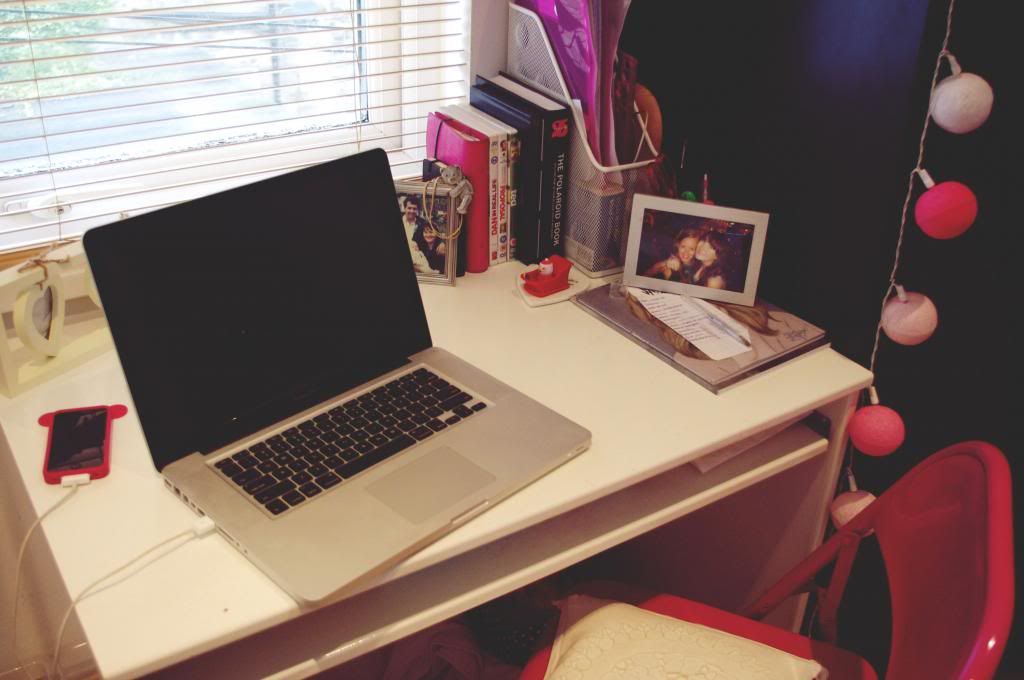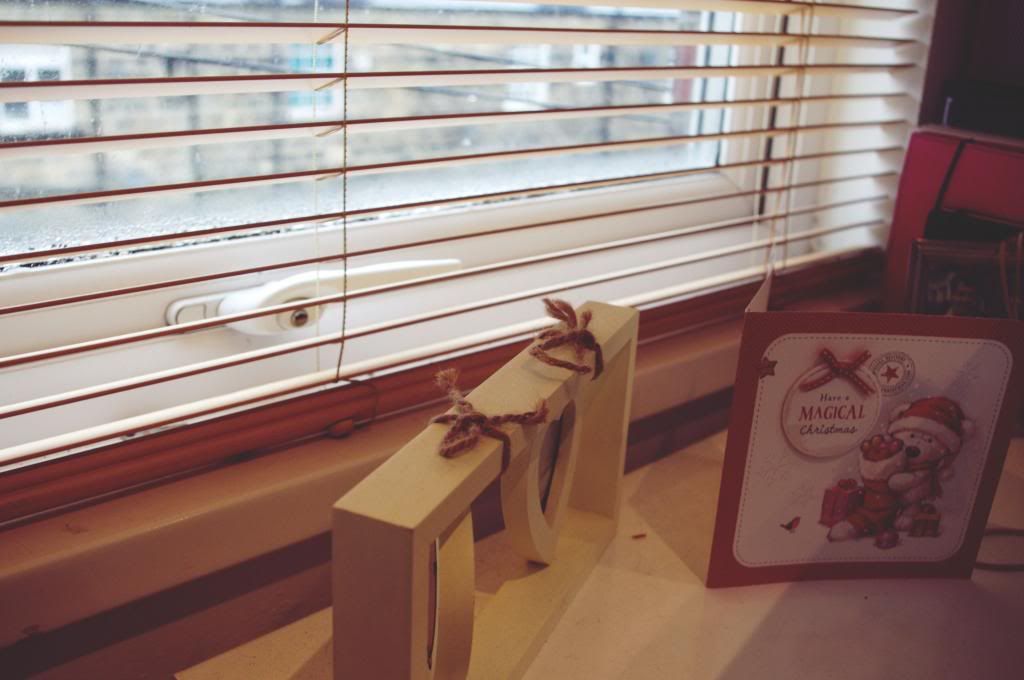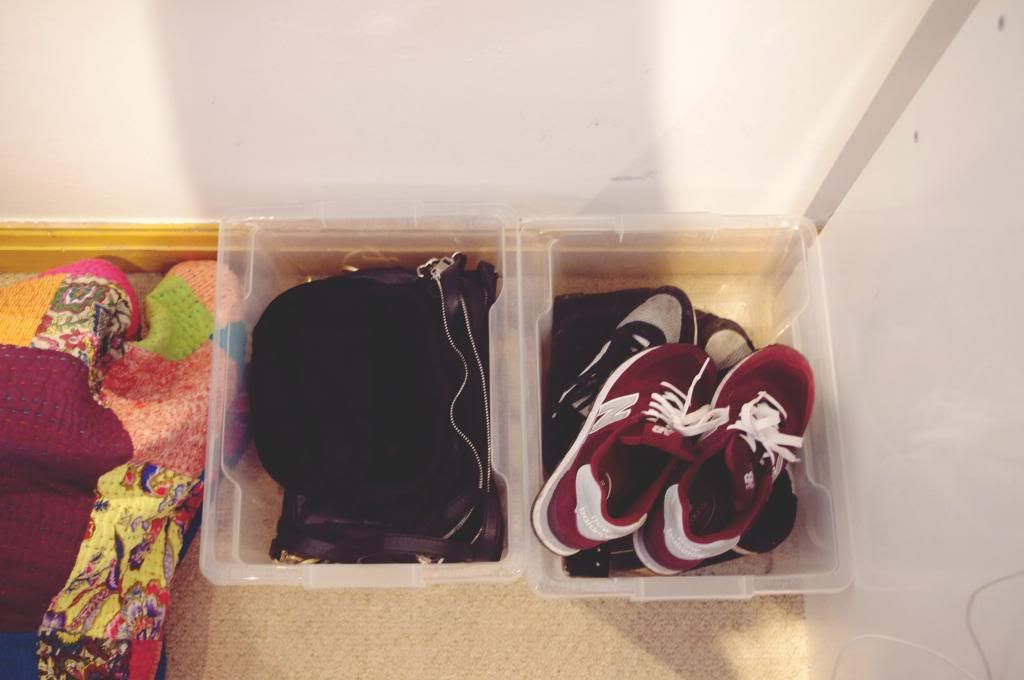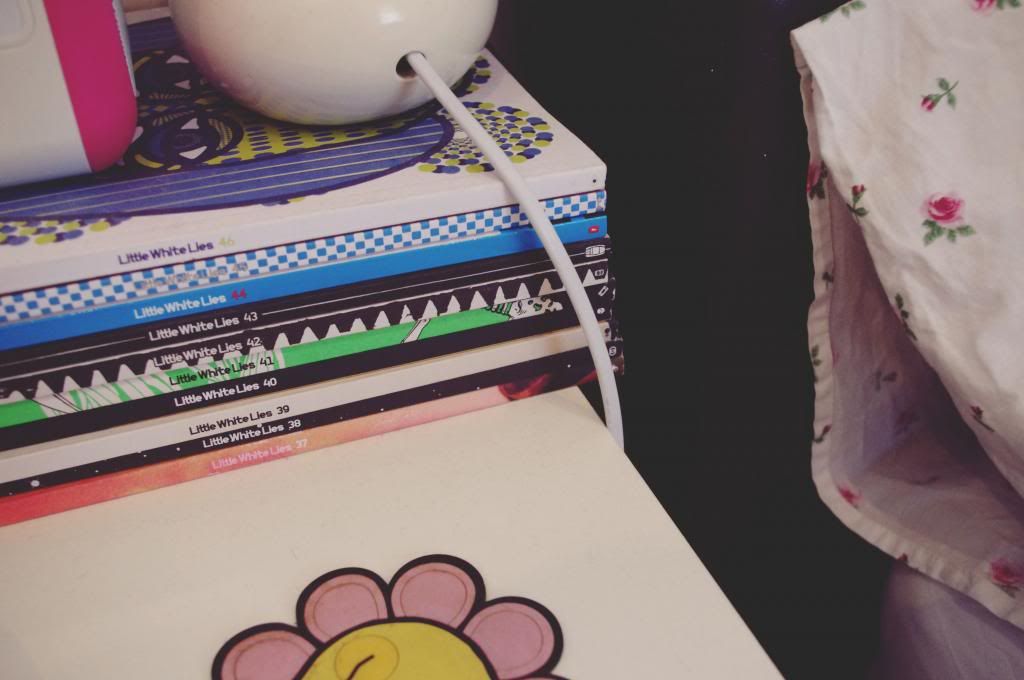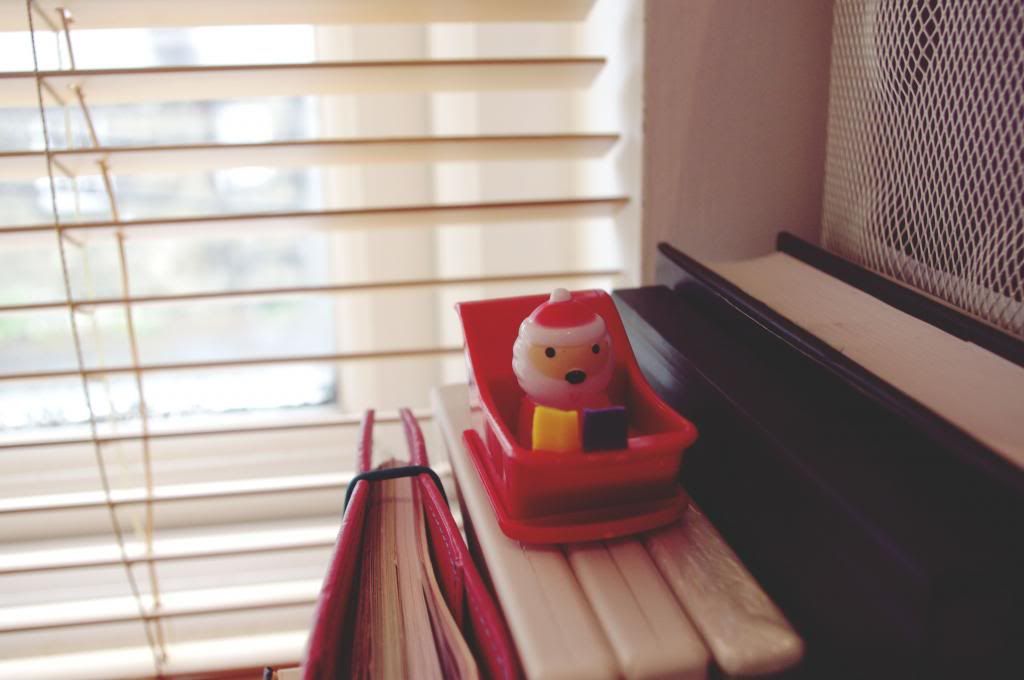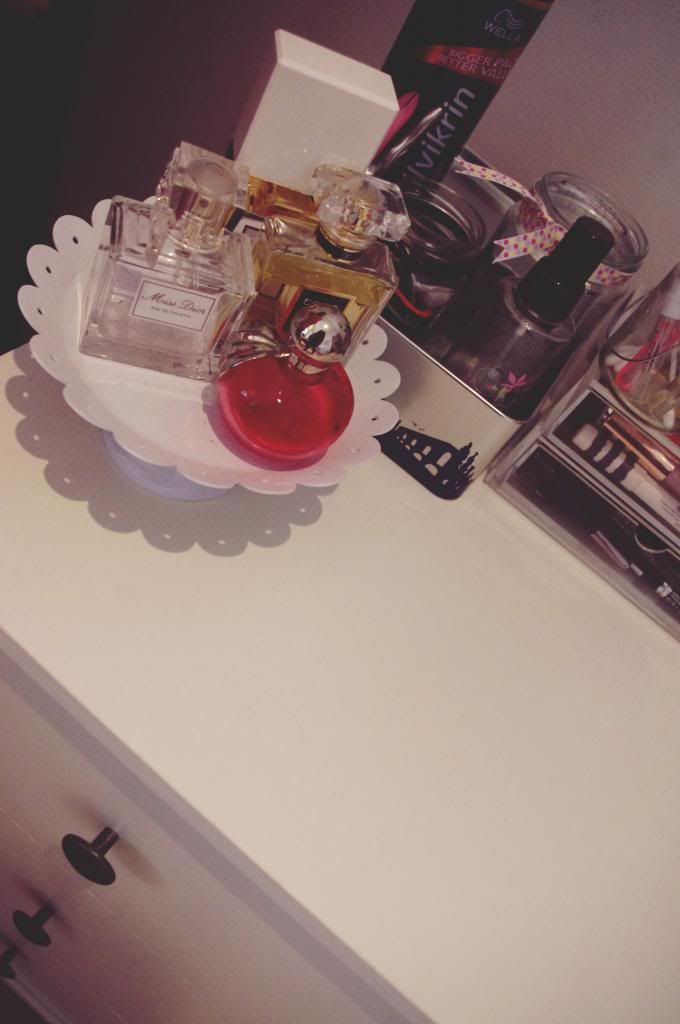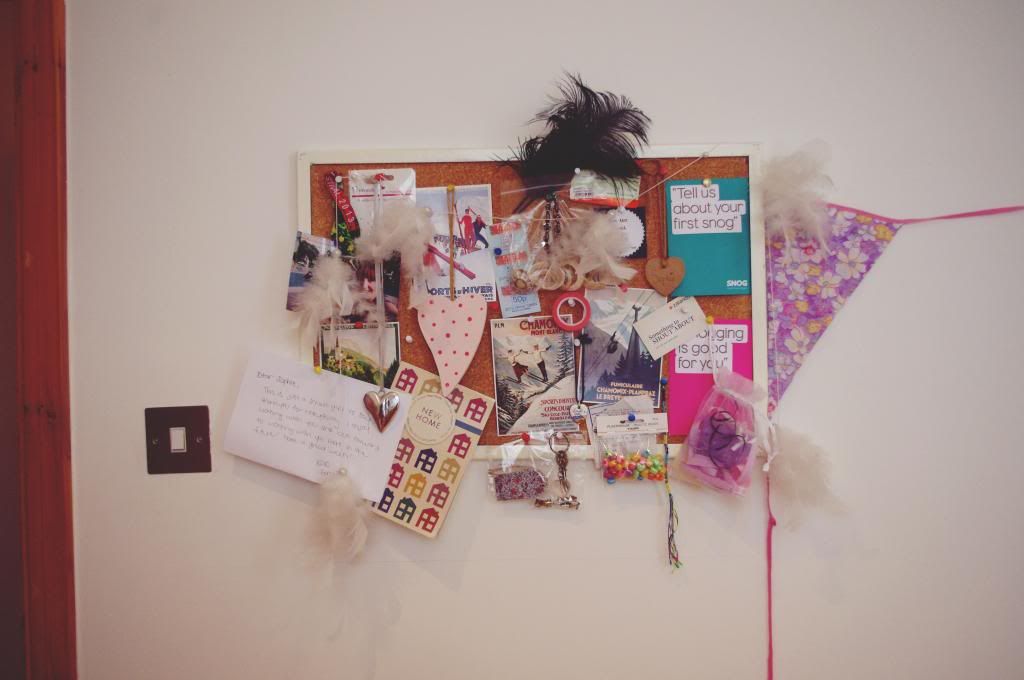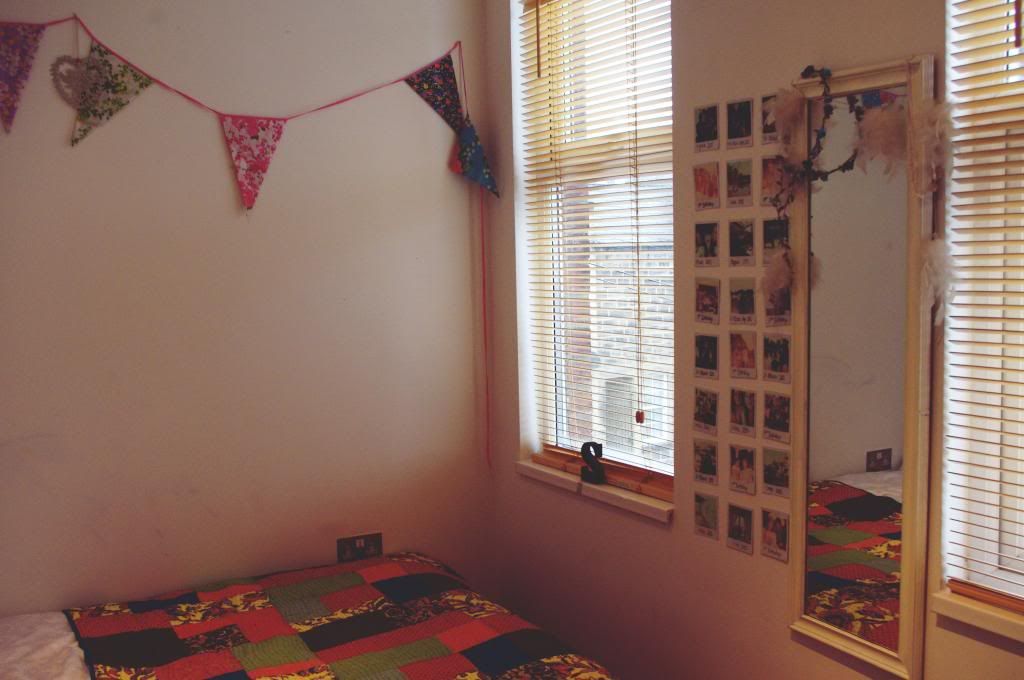 As the months have gone on I've settled well into my Leeds bedroom. I'm growing to love it despite the damp.. I've made more personal touches, keeping it organised and clutter free whilst still making it my own space.
After a couple of days of hammering and screwing (the DIY type) I managed to fix my
bedside table
and
chest of drawers
together that I was sent from the lovely people over at Argos. A combination of the smaller size and white finish makes my room feel brighter and a little bigger, which is always a good thing. Now all I'd like to change is my black wardrobe - I have my eye on one of these ivory clothing rails.
With each fresh wash I've been mixing up my bed sheets so they don't match. I'd recommend this to add some pattern and/or colour into your bedroom - I brought up the pillow cases from my single duvet sets at home.
I've used two storage boxes to organize my shoes and bags underneath my mirror. These boxes effortlessly help to decluter my room, and now all my housemates can find my clutches and shoes easily too..!
Everything's a little more organized now and has it's own place/pot, and I've filled up my pin board a tad more with memories and things of note (like those Sainsbury's brand match vouchers that I never remember to use). I've set a new years resolution of culling my clutter even more to create more space for thinking and creating as my course seems to require an inner design machine. Have you had a new years style spring clean?
follow me | twitter | bloglovin' | instagram | facebook | pinterest