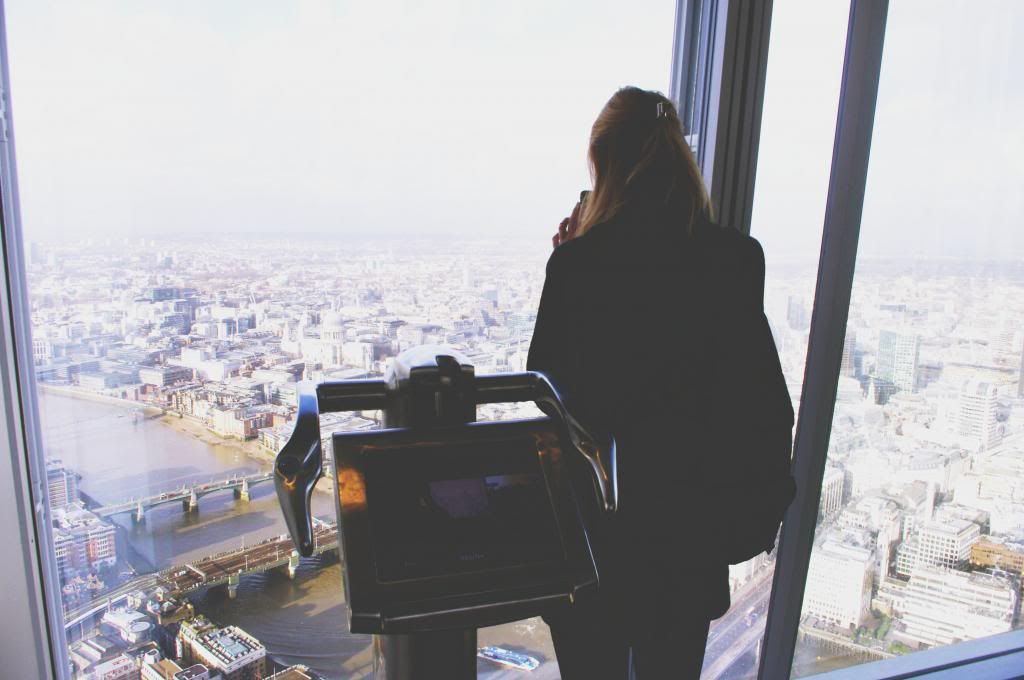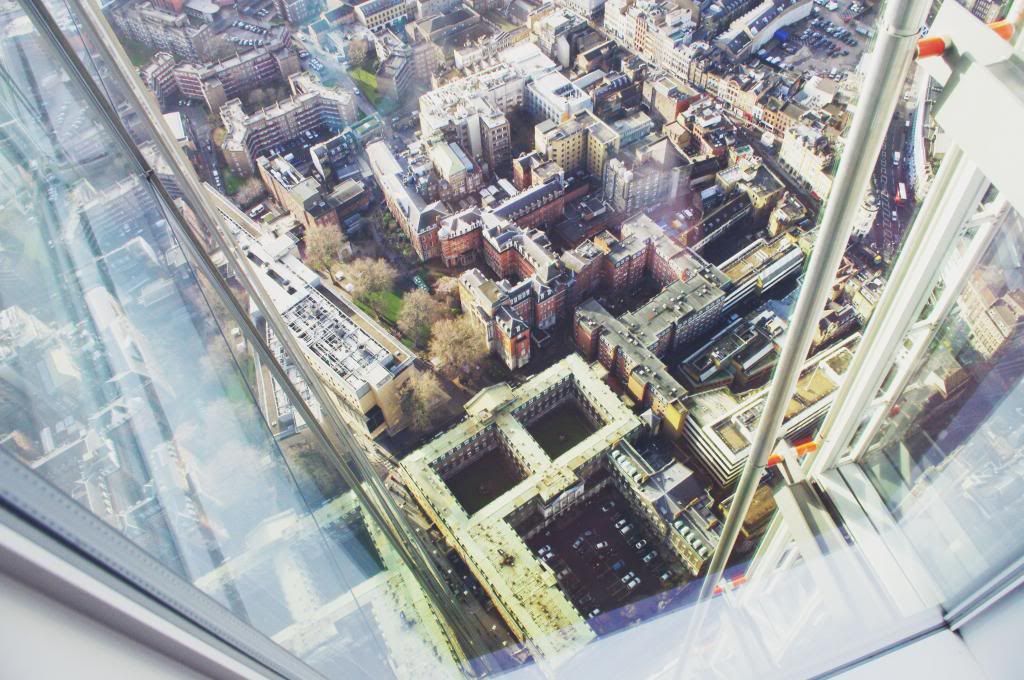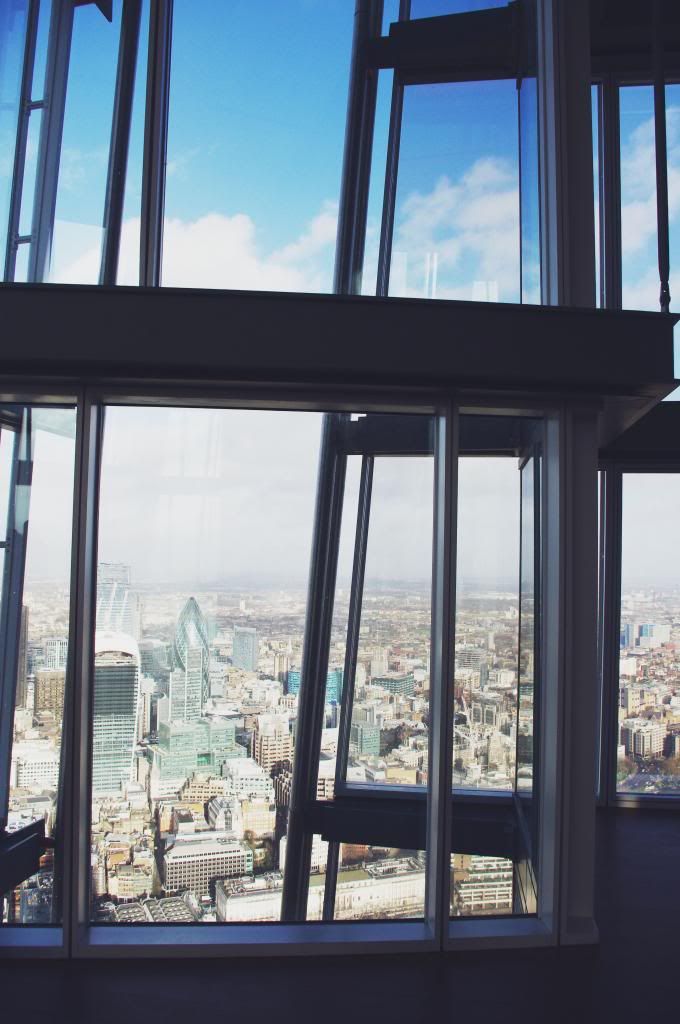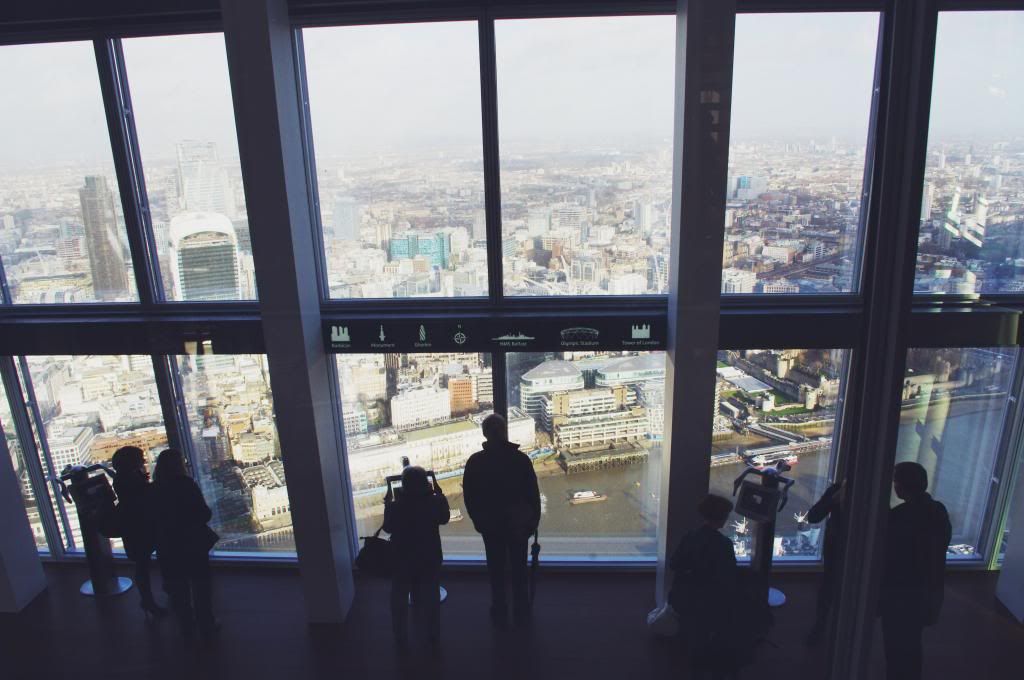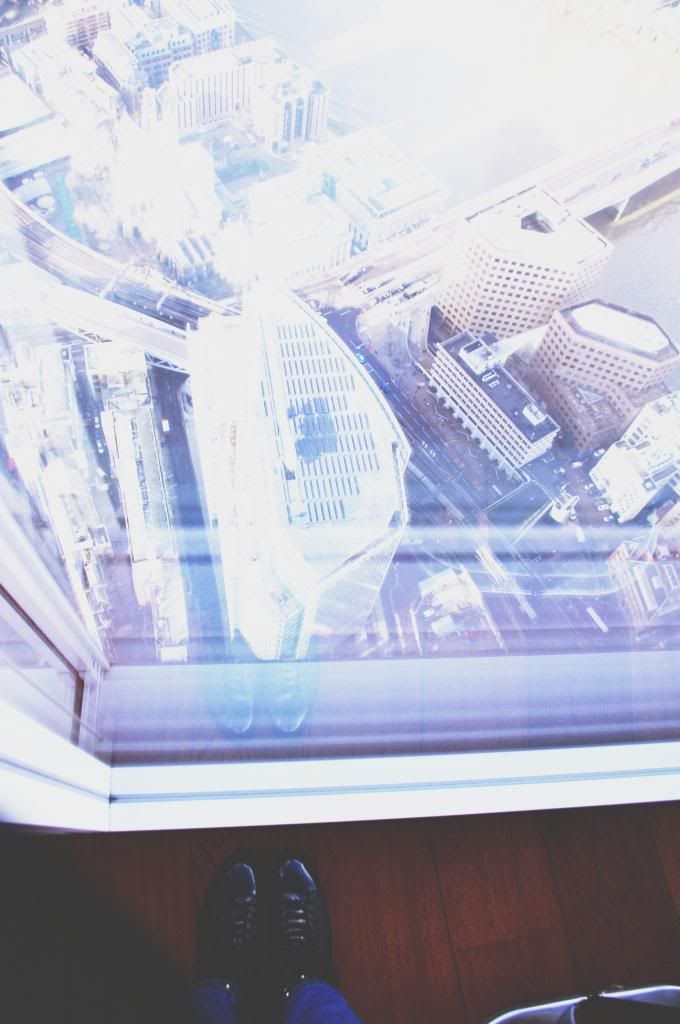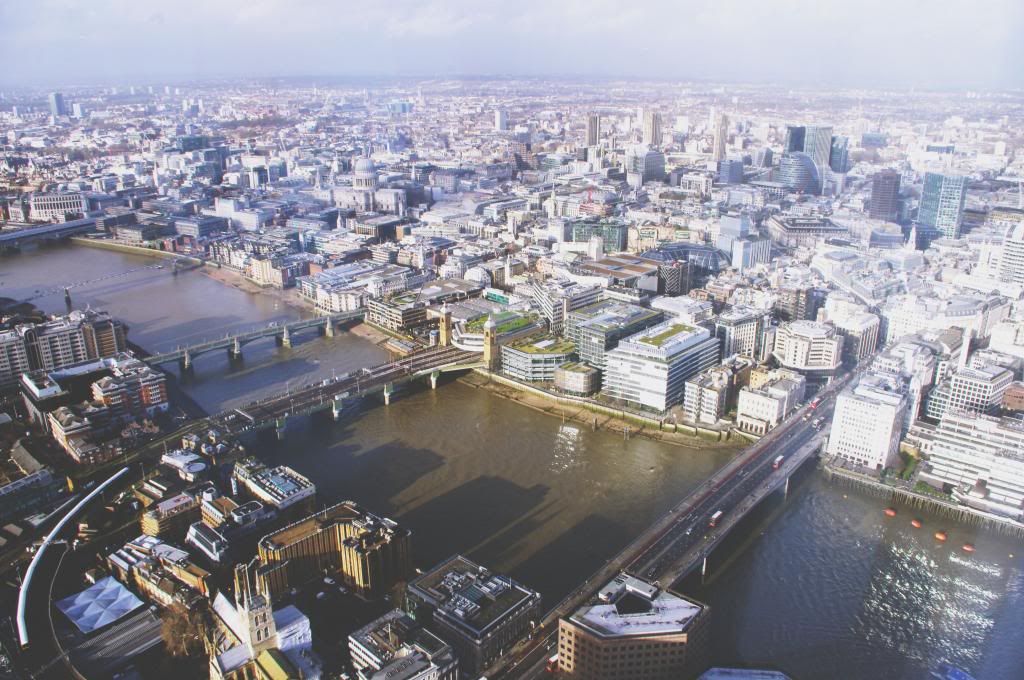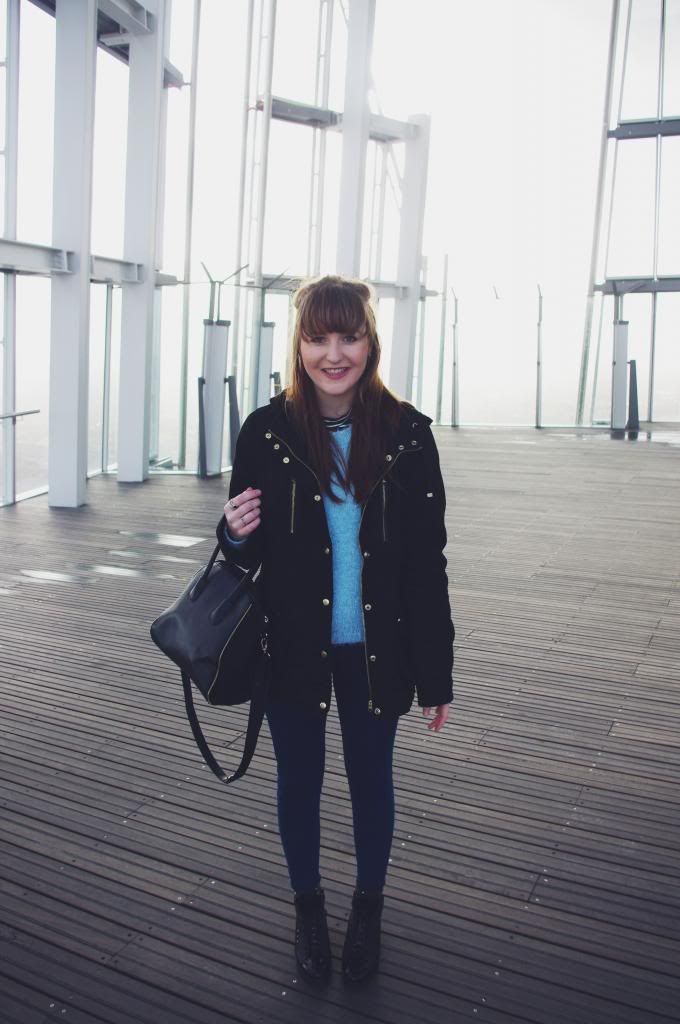 A short while after Christmas my two oldest friends and I had our annual reunion in London. Ever since I moved the other side of The Big Smoke to our home town, we've been meeting in the middle for some festive eating, drinking, and present swapping. This year we decided to scrap presents and treat ourselves to a trip up The Shard. After our initial date was postponed during that typhoon season pre Christmas, we finally made it up on a refreshingly sunny afternoon.
I can't recommend it enough. The views were genuinely incredible. You could see for miles, over the whole of London; from Covent Garden to Shoreditch, and The Olympic Stadium to The Houses Of Parliament. The experience was wonderfully organised with plenty of knowledge and landmark information at your disposal, and you can either venture right to the top and experience just a fraction of the high speeds winds, or stay in the covered floor, weather proof. We then tootled off for drinks and food near London Bridge Station to natter the afternoon away.

I've wanted to photograph my hot new Topshop crop ever since I got it for Christmas, but obviously the weather hasn't been suitable for a bit of flesh baring. You can just see the neckline of it here but it doesn't do it justice! Have you been up The Shard?
follow me | twitter | bloglovin' | instagram | facebook | pinterest