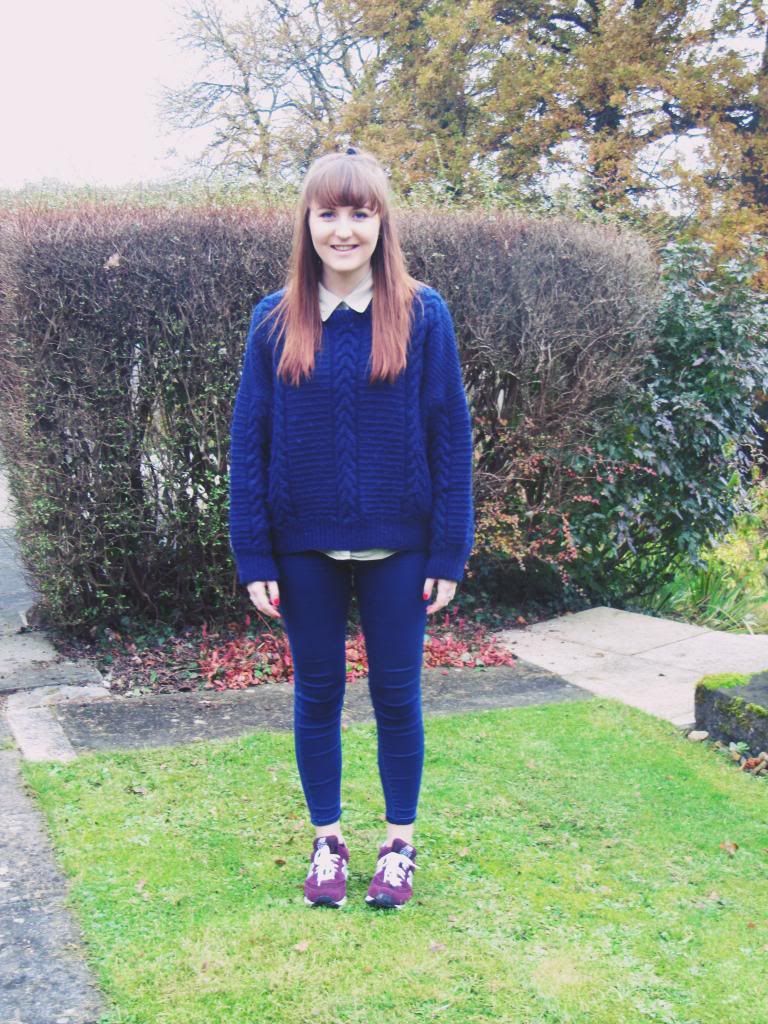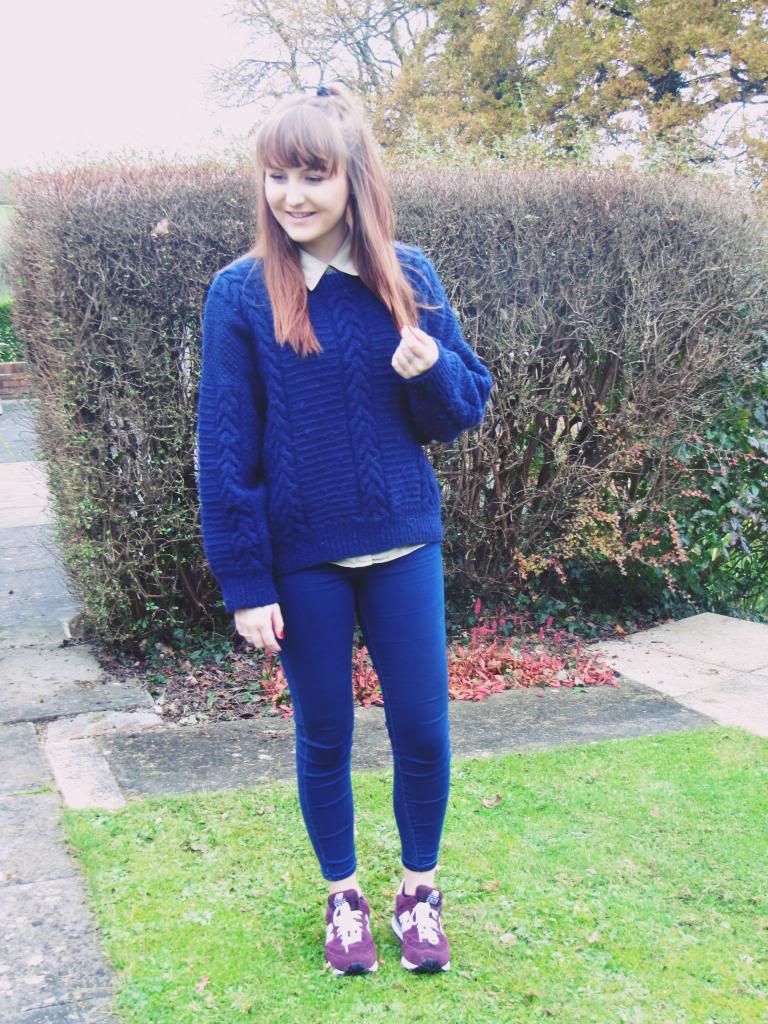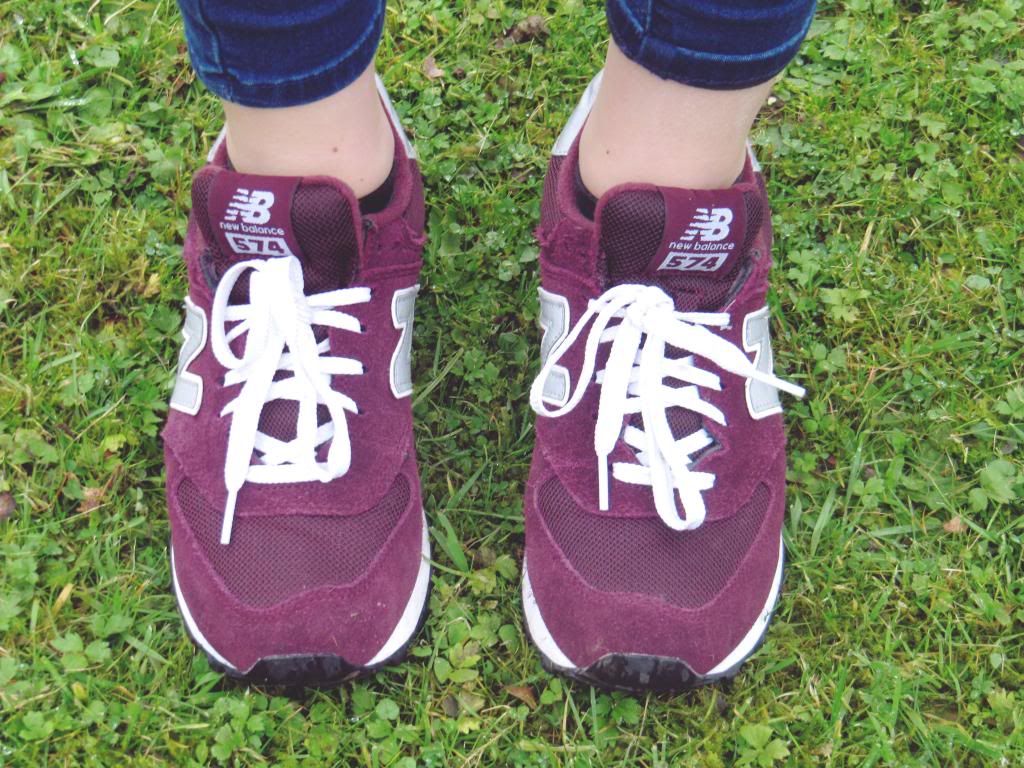 So this is pretty much all I've been wearing recently (I'm not even joking). Leeds has lived up to the promise of November being bitterly cold – not to mention December – so that not even Primark cosy tights are fighting off the goose pimples. I find that gloomy mornings and dingy weather saturates any outfit inspiration I have (which is a rarity anyway) and I just go straight to my trusty Joni jeans and a wooly jumper, which seem to suffice quite nicely.
I went to a little blogging event not too long ago with
Katie
and received a £30 Schuh voucher, which excited my inner trainer lover tremendously. I've had my eye on these New Balance trainers for a few months now and ever since I caught
Olivia
rocking a navy pair I haven't been able to resist. So I scoured the site and within a couple of minutes these ultra cool burgundy 574's were on their way to me. And have I been pleasantly surprised! I never anticipated how comfy they would actually be. Yeah parents always bang on about how much better trainers are for your feet, but oh my. I now set off to Uni with a spring in my step as the cushty soles propel me forward and welcome my tootsies to a heaven of suede goodness. Definitely one for your Christmas list!
follow me | twitter | bloglovin' | instagram | facebook | pinterest