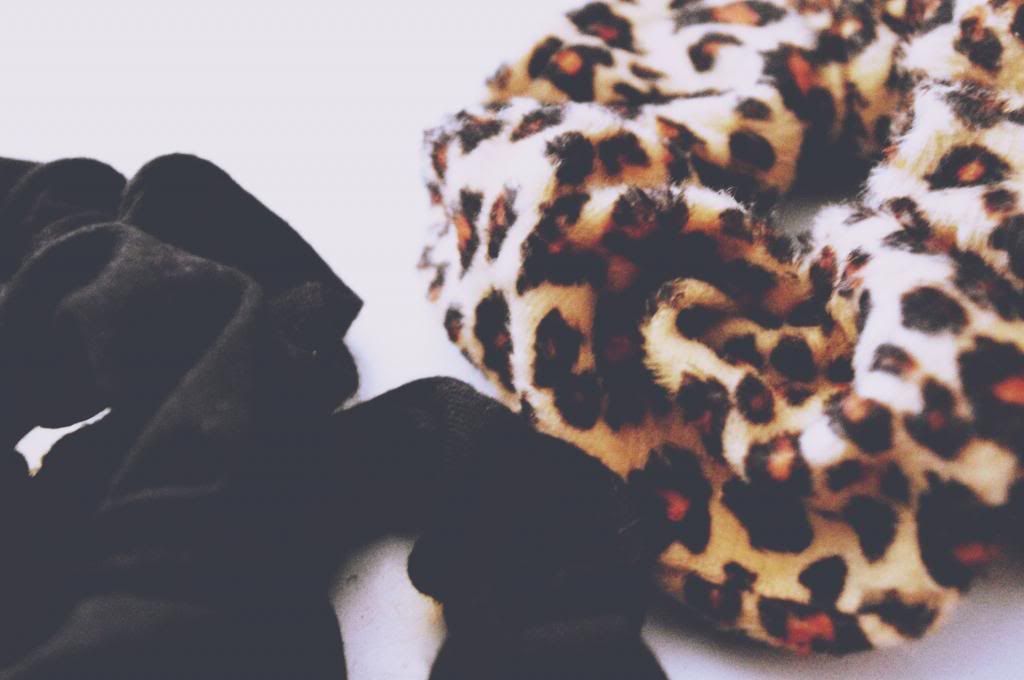 Remember when Mum (or whoever was your designated hair tie-er) scraped all your hair in to a pony tail with a chequered scrunchie in your school uniform colours? Well that's exactly what I've been doing recently. Although I'm not sure there's a school with leopard print as their colour scheme..
The ones I've been using are from Primark and are made of a lovely furry velvety soft material that doesn't pull on my hair at all. They're perfect for nights out when I've reached my limit of sweaty hair down flying around my neck and I just scrape it all up and tie it with one of these bad boys. It's a quick fix and after back combing and messing up my pony tail a bit I can avoid the neat and tidy school look. Unfortunately I have a lot of hair so the hair ties do tend to slip after a while, but obviously this easily rectifiable.
I can't recommend splashing out a couple of pounds on one of these if you haven't already. They're perfect for lazy and bad hair days when you can just pull all your hair up into a top knot, but can also add the finishing touch to an outfit. There are hundreds to choose from including tartan which everyone seems to be going a bit crazy for recently!
follow me | twitter | bloglovin' | instagram | facebook | pinterest