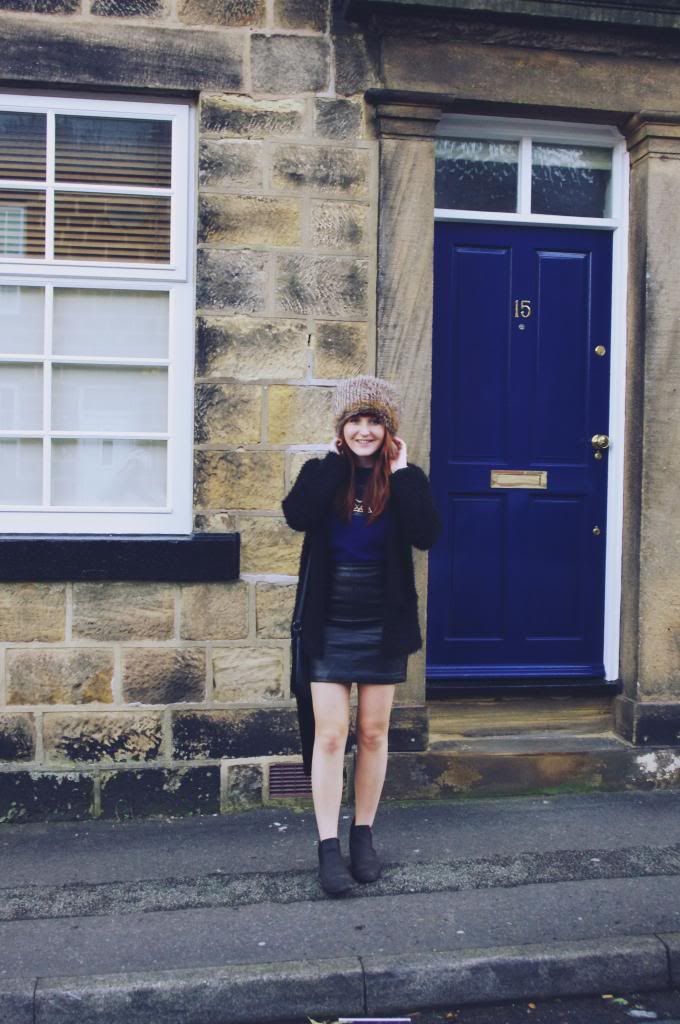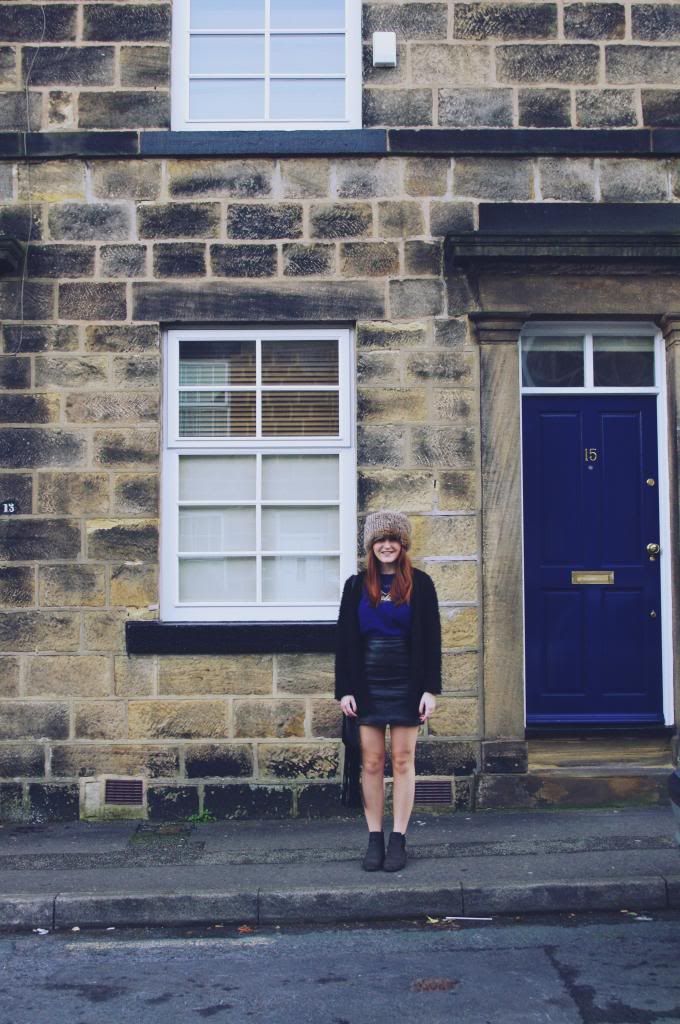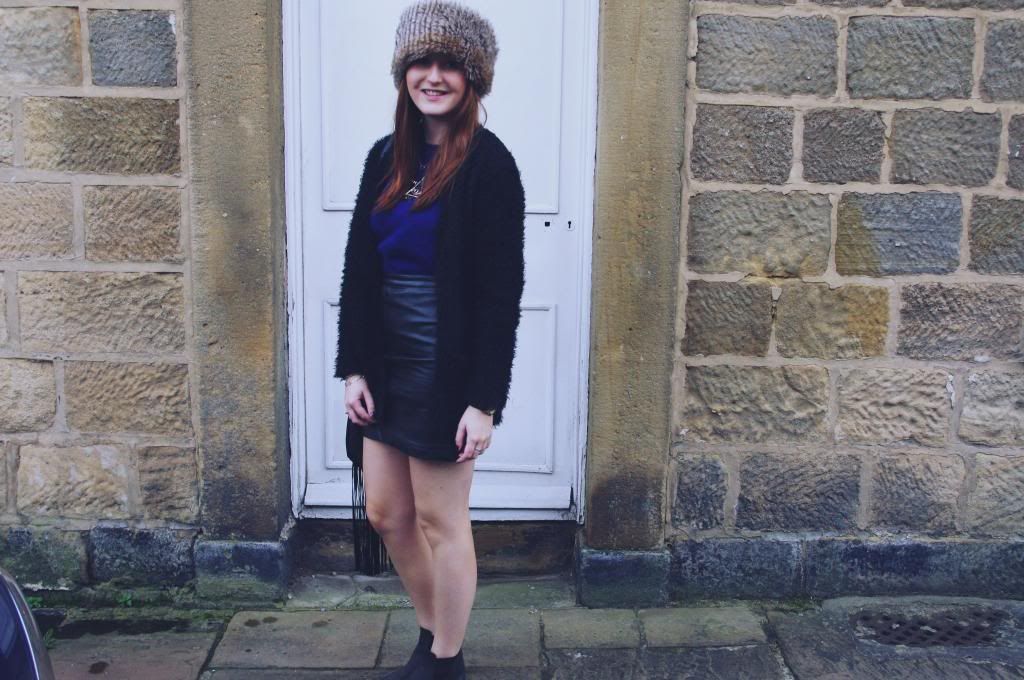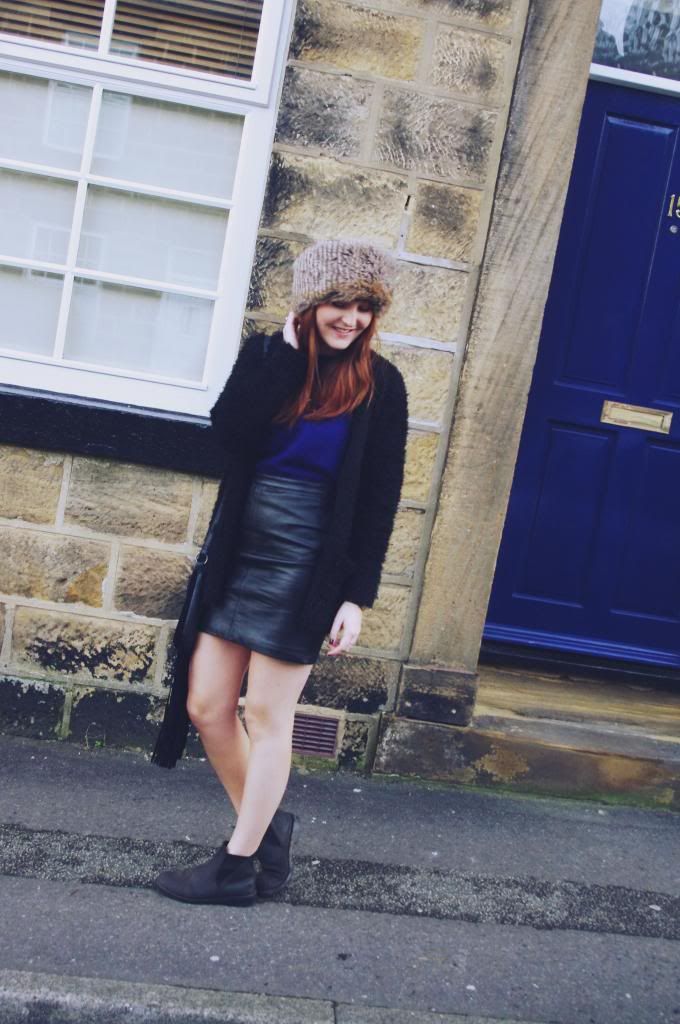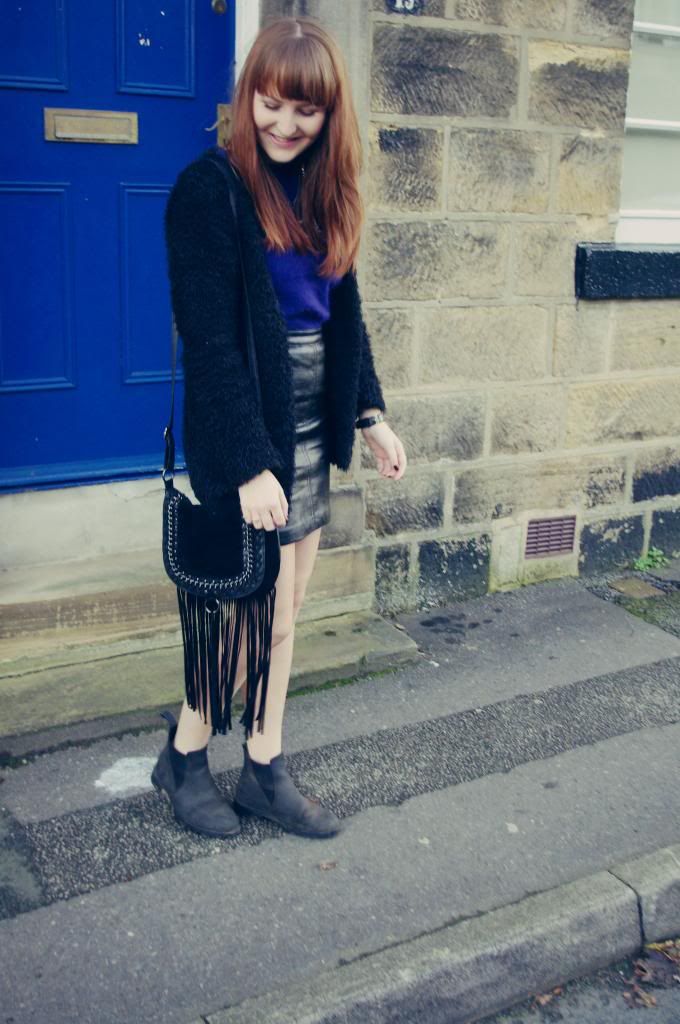 Cardigan & Bag: Primark | Skirt: H&M | Jumper: Topshop (similar here) | Boots: Own riding boots | Head Warmer: Next
When a friend showed me this skirt she bought but found it was a bit too big, I bit the pleather world bullet and offered to buy it off her. Leather is never something I've been particularly fond of on myself, apart form my leather jacket, but thought I'd throw myself into the deep end and push back by fail safe 'cutesy' look.
It's fair for me to admit I've been a little confused as how to style it without looking like I'm going out for drinks/dinner. However, matched with different textures here I think it works well and doesn't stand out as a 'kinky' (as mum put it) skirt. Overall I've found furry jumpers to pair nicely with this leather number, and one of the little
Topshop camisoles
for evening outings.
Admittedly in a few of these photos it looks like my housemates furry head piece is obstructing my vision, but I could actually see fine, and it was perfect for keeping my fringe in place when the wind blew! Are you mixing textures this winter?
follow me | twitter | bloglovin' | instagram | facebook | pinterest