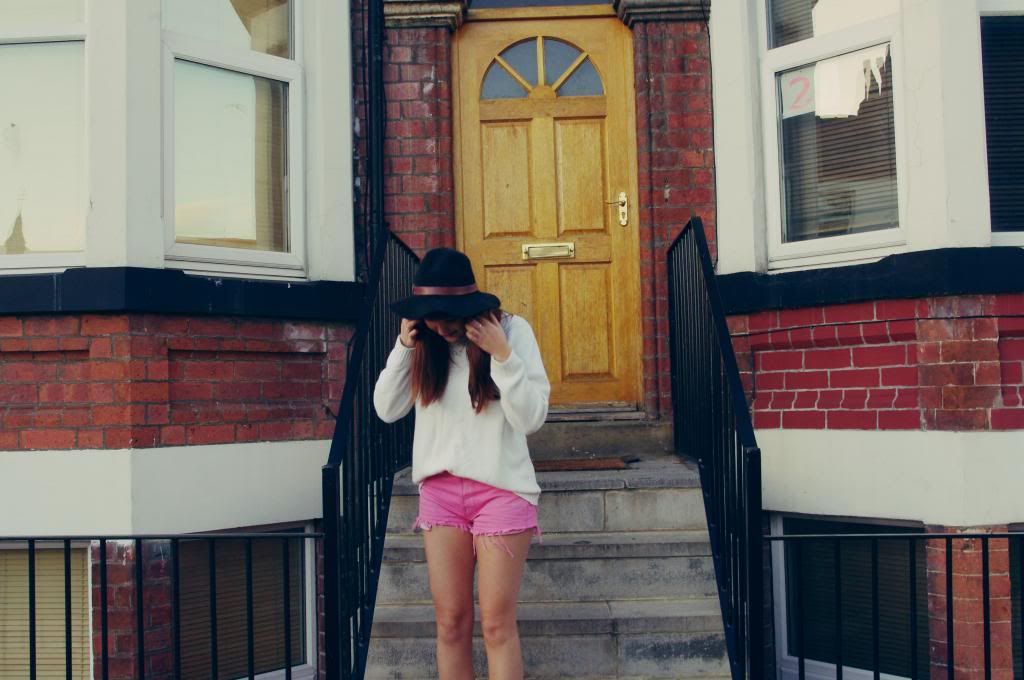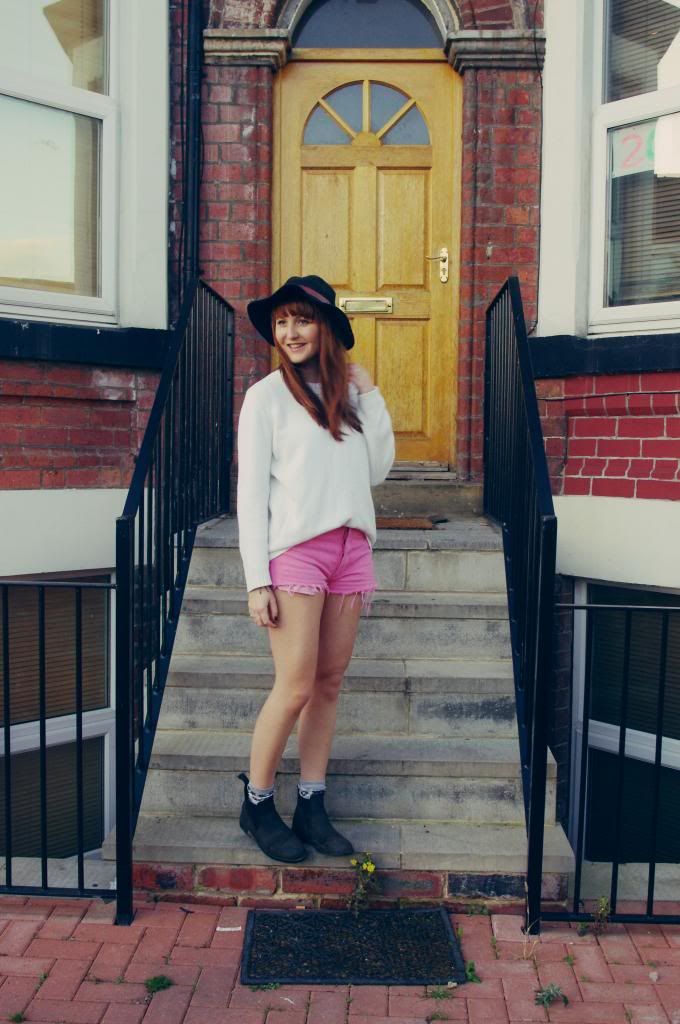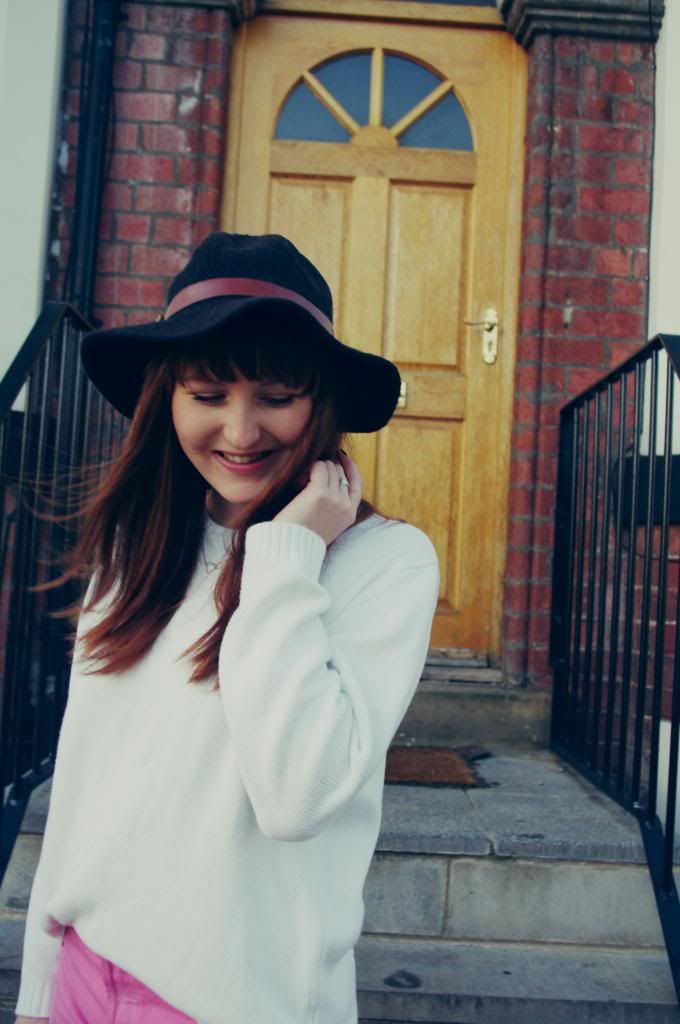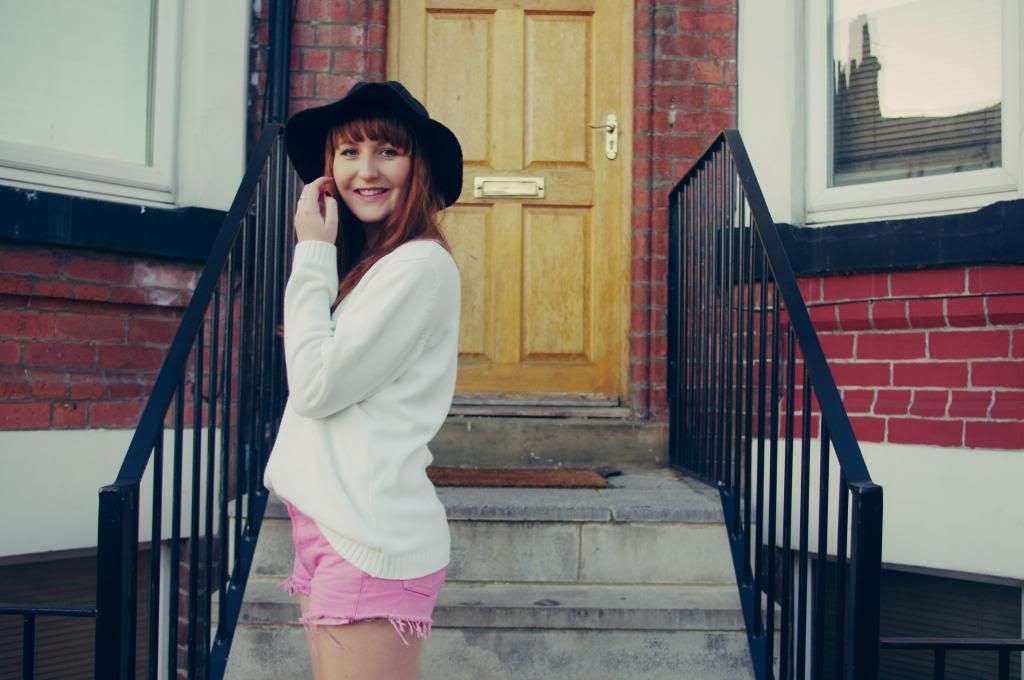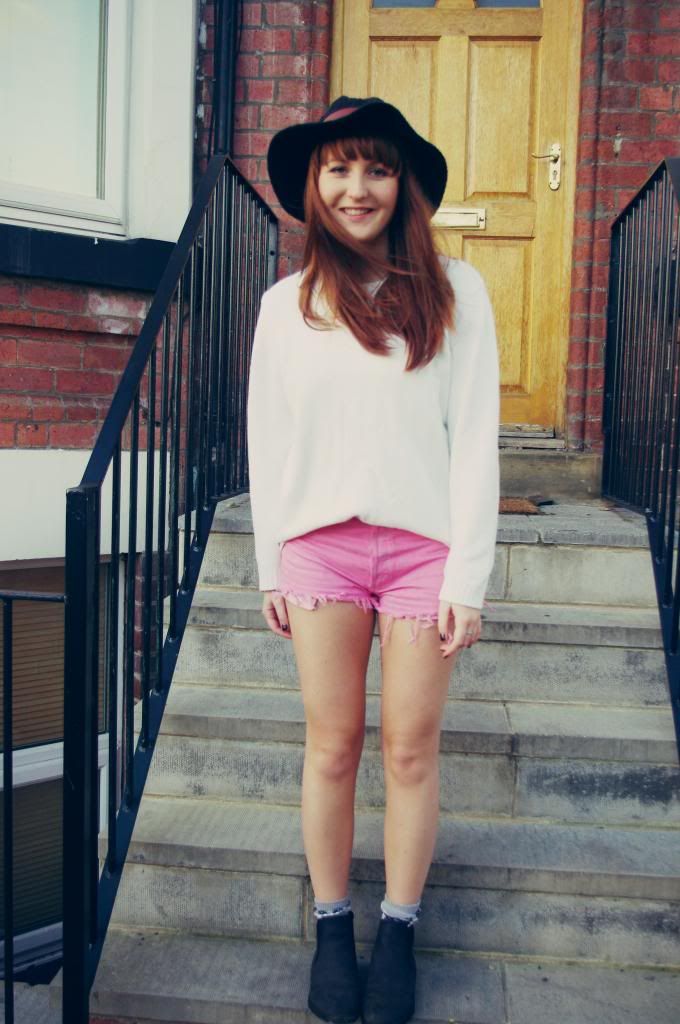 Shorts: Brag Vintage* | Jumper: Charity shop | Jacket: Vintage | Fedora: Forever 21 | Boots: my old riding boots
My housemates have gradually been getting more and more used to this blogging malarkey and are more often asking to get involved. So this shoot required two of them - Steph on photography directing and Emma behind camera. I was soon told to take off my jacket because "the white jumper shows off the shorts more", how do we think they did? Is it CV worthy yet? More to the point, our main focus was to get snaps of these shorts so that you fall in love with them as much as we have.
Brag Vintage
is one of the biggest and best online vintage fashion destinations. When I was offered to choose a piece from the site I was genuinely spoilt for choice and had to ask friends to help me. I finally decided on these shorts and boy am I glad! They really are as cute as they look, and cover my behind perfectly, making them suitable for both day and night. They arrived super quick and are such good value for under £30. I'll definitely be shopping there more often for some high quality vintage! Where do you shop for vintage?
follow me | twitter | bloglovin' | instagram | facebook | pinterest