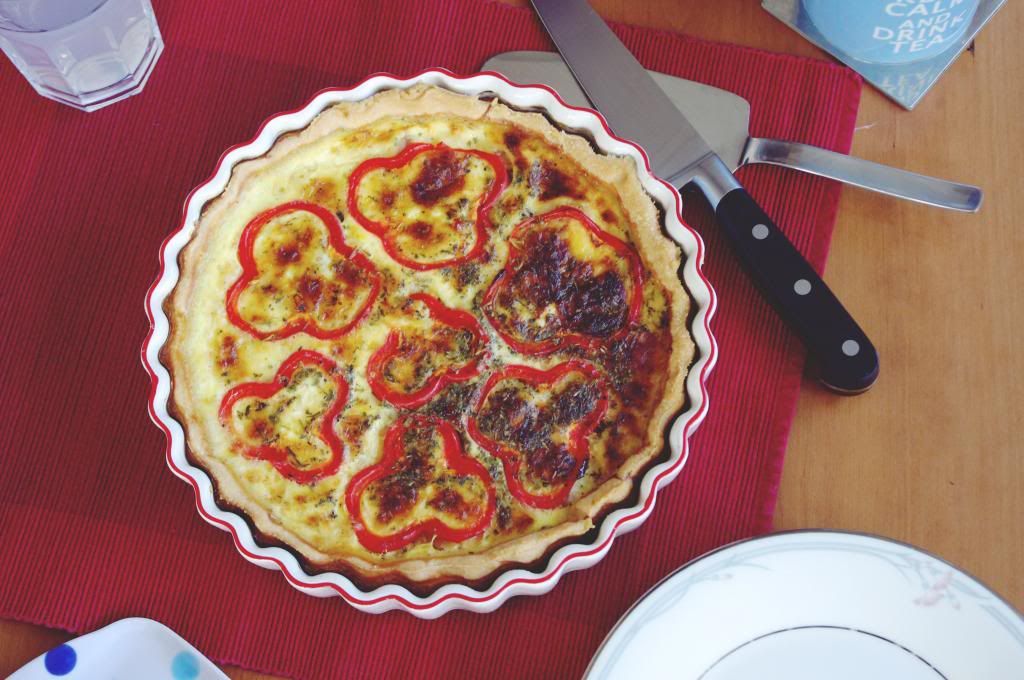 Quiche is one of my favourite things ever. Ever. And I was surprised at how easy it is to make yourself. If you've got some Autumnal picnics planned, or just fancy a light tea, then never fear Sophie and her quiche recipe are here. .
You Will Need:
Ham
Cheddar Cheese
Shortcrust Pastry
2 Eggs
1 Pepper
Mixed Herbs
Salt & Pepper
Milk
1 Onion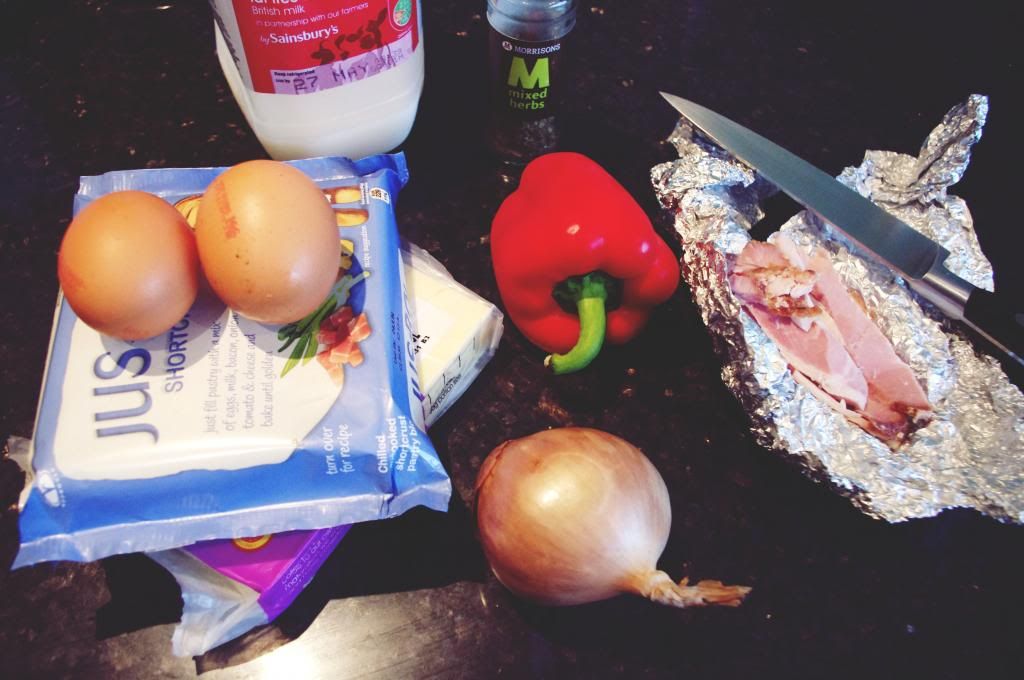 Firstly, unless you're a whizz at making pastry, roll out the shortcrust pastry and lie it on top of your quiche shape dish. Using a rolling pin, roll around the edges adding slight pressure, to cut away the excess. Pour a load of cooking beads onto grease proof paper and rest on top of the pastry so that when it cooks it stays flat and level.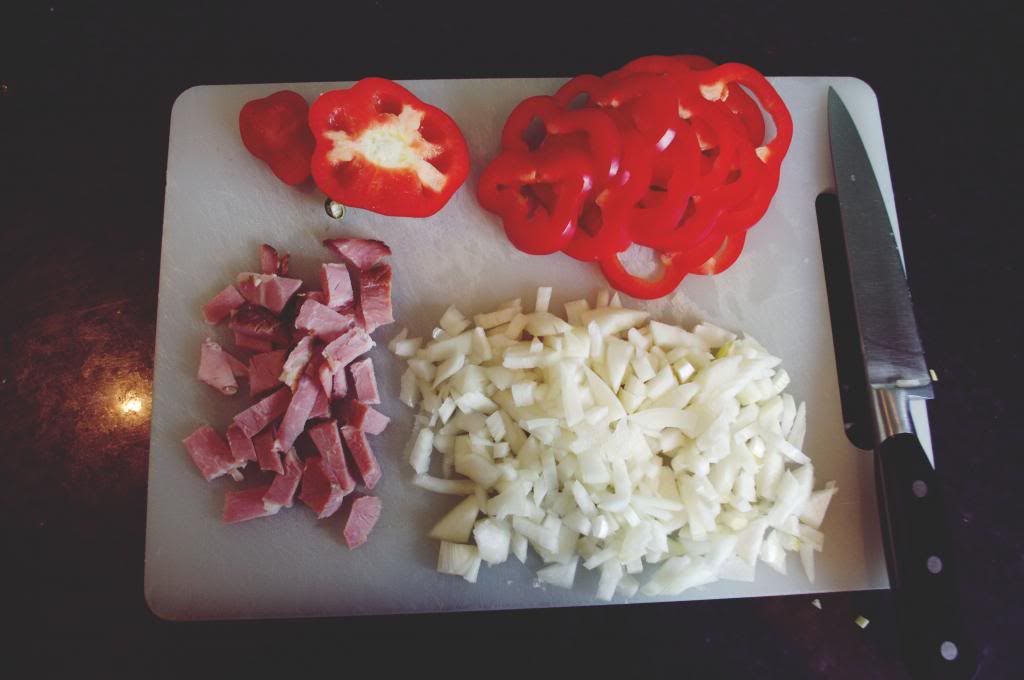 Whilst this is in the oven, chop up your onion and ham, and finely slice the pepper, trying to keep it in shape so it looks pretty (adds a wow factor, trust me).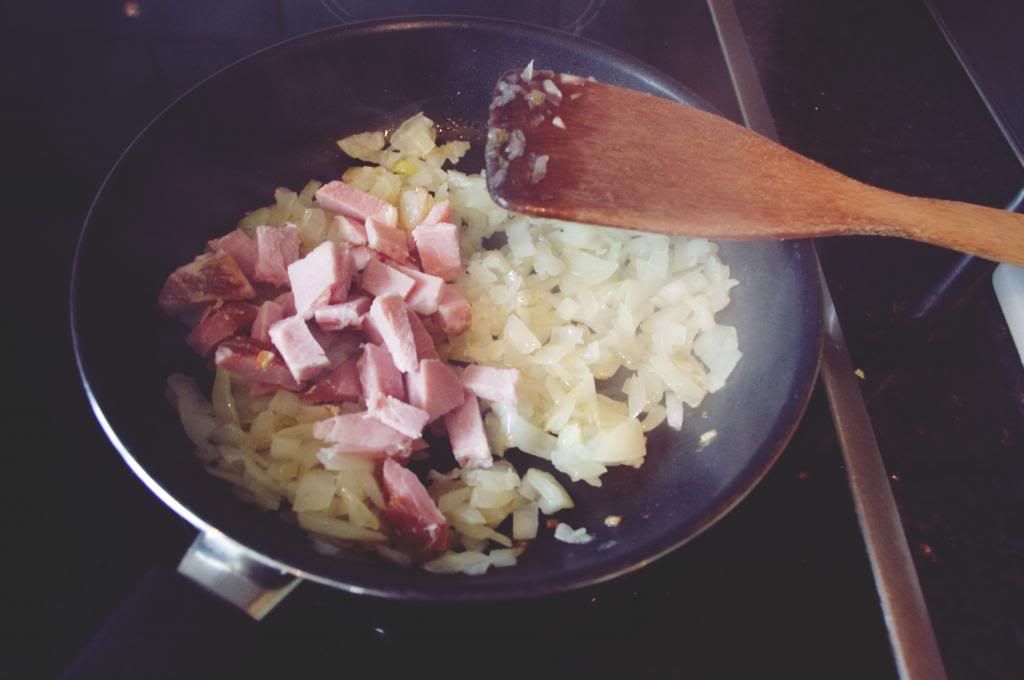 Fry off the onion and ham and then leave to cool, before mixing the egg, milk, salt, and pepper.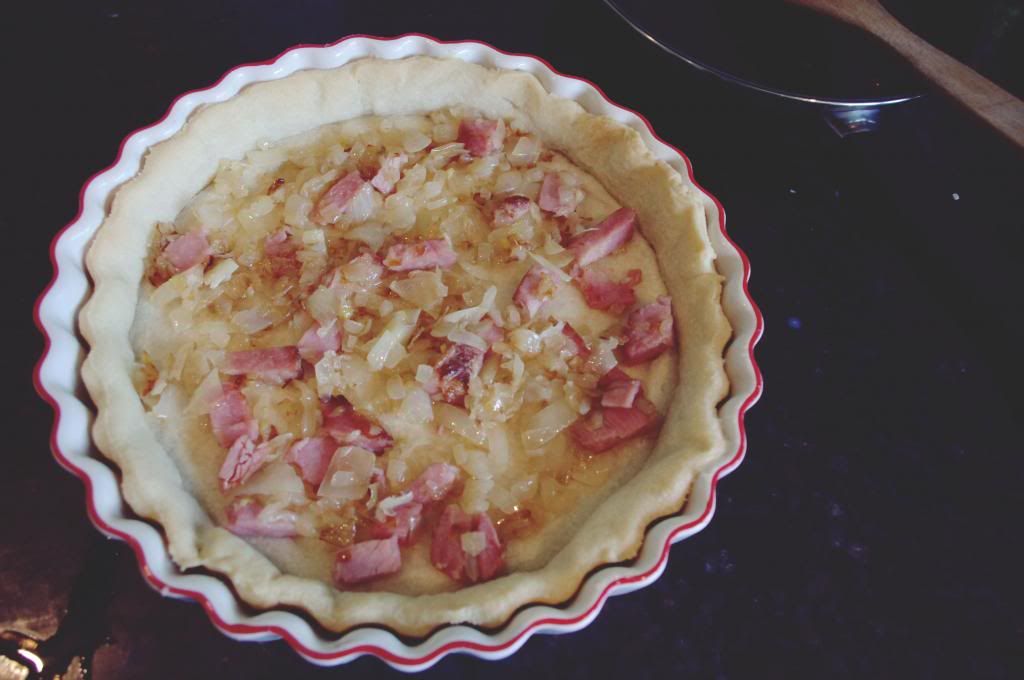 When the pastry is slightly golden, take it out the oven and layer on the ham and onion, then grated cheese, and then the pepper and seasoning.
Once you've done this, gently pour the egg mixture into the pastry, being careful not to spill it between the pastry and the tin – no one wants a soggy bottom do they!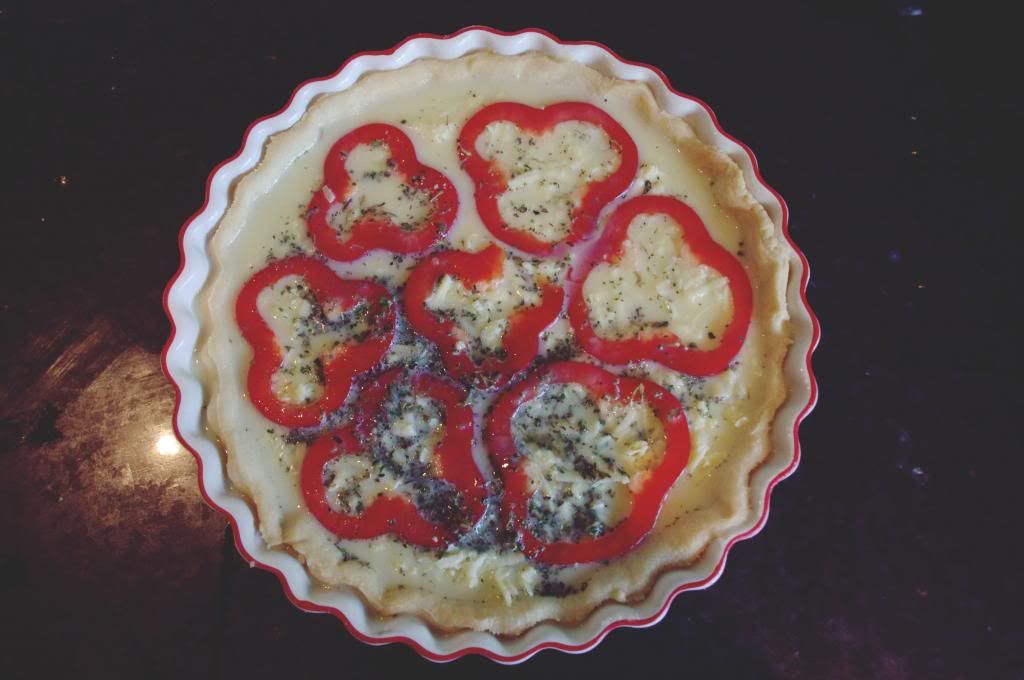 Now you can pop it in the oven until it's golden and slightly crisp on top. Slice it up and save it for lunch, or add some mixed salad for a light tea.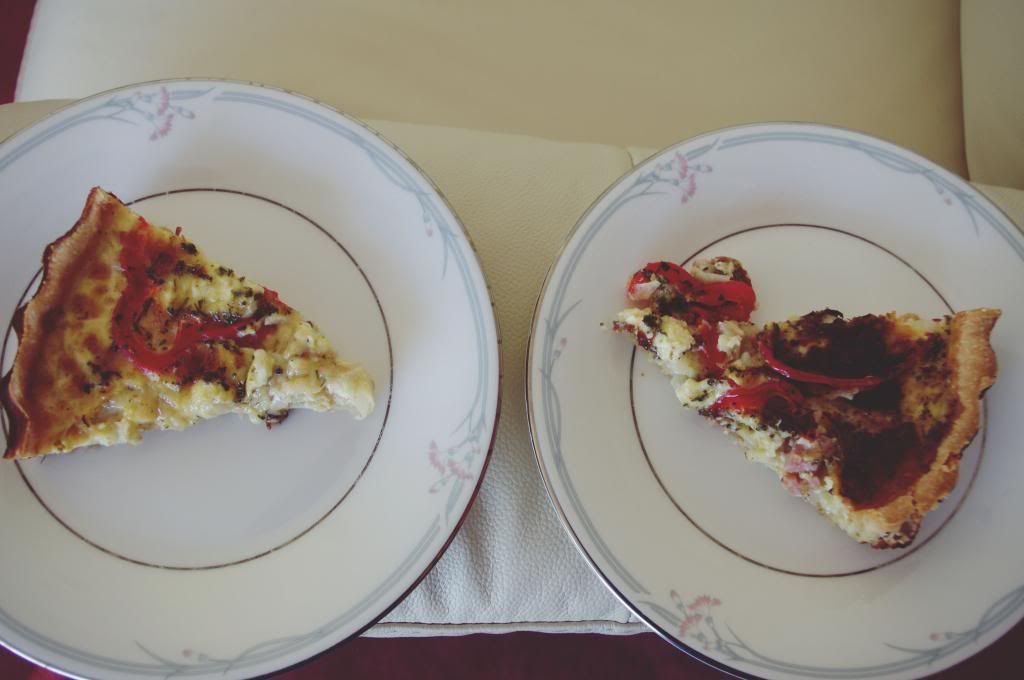 follow me | twitter | bloglovin' | instagram | facebook | pinterest