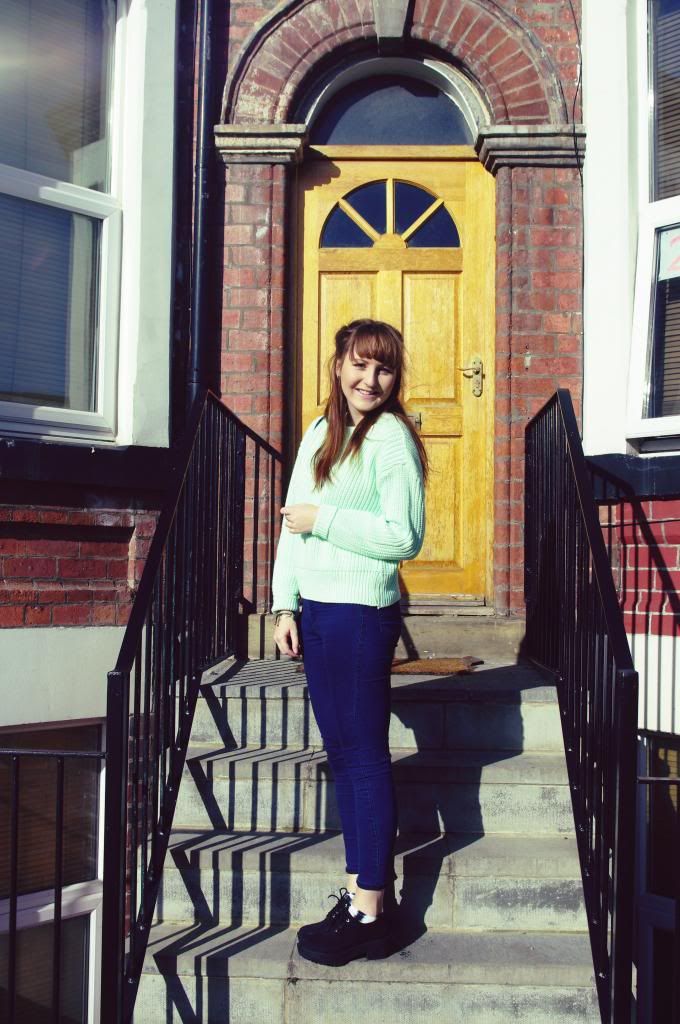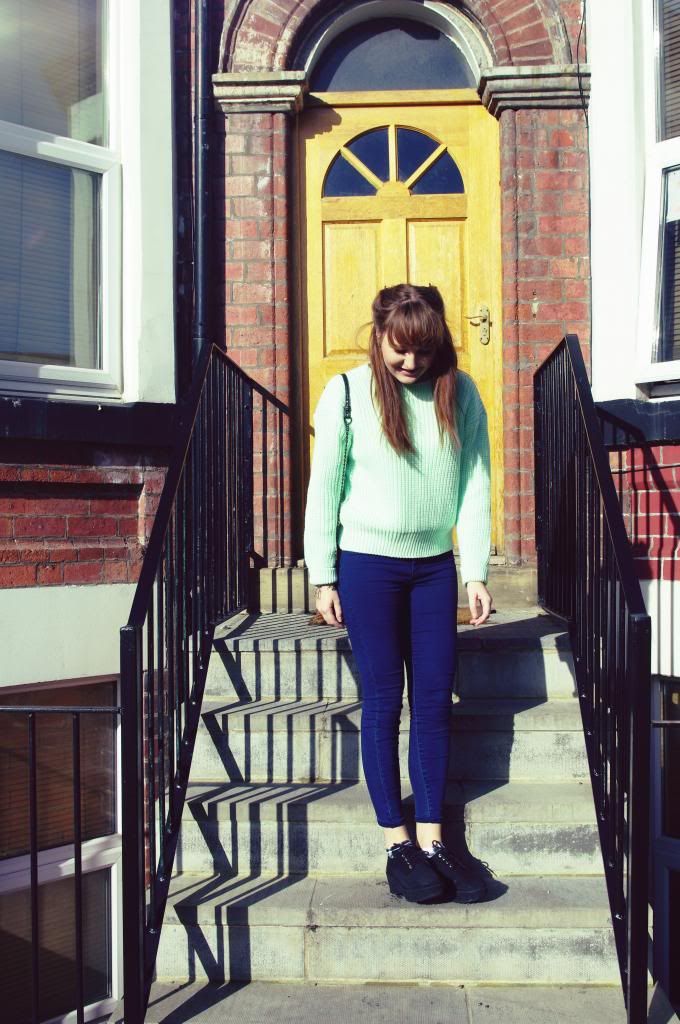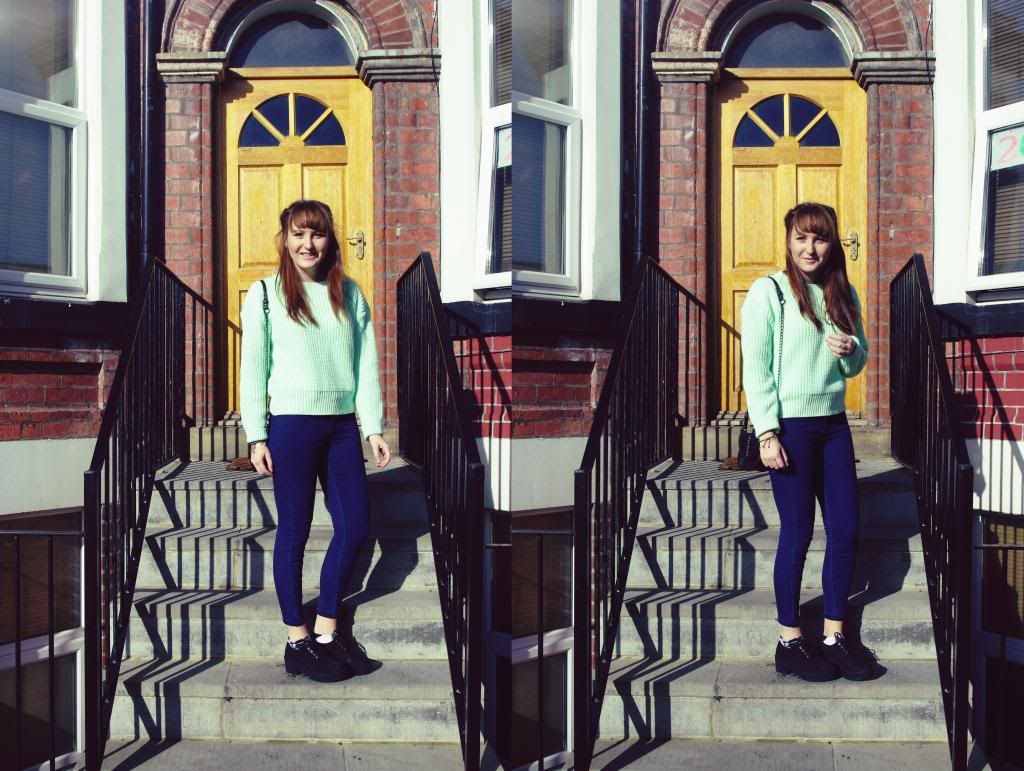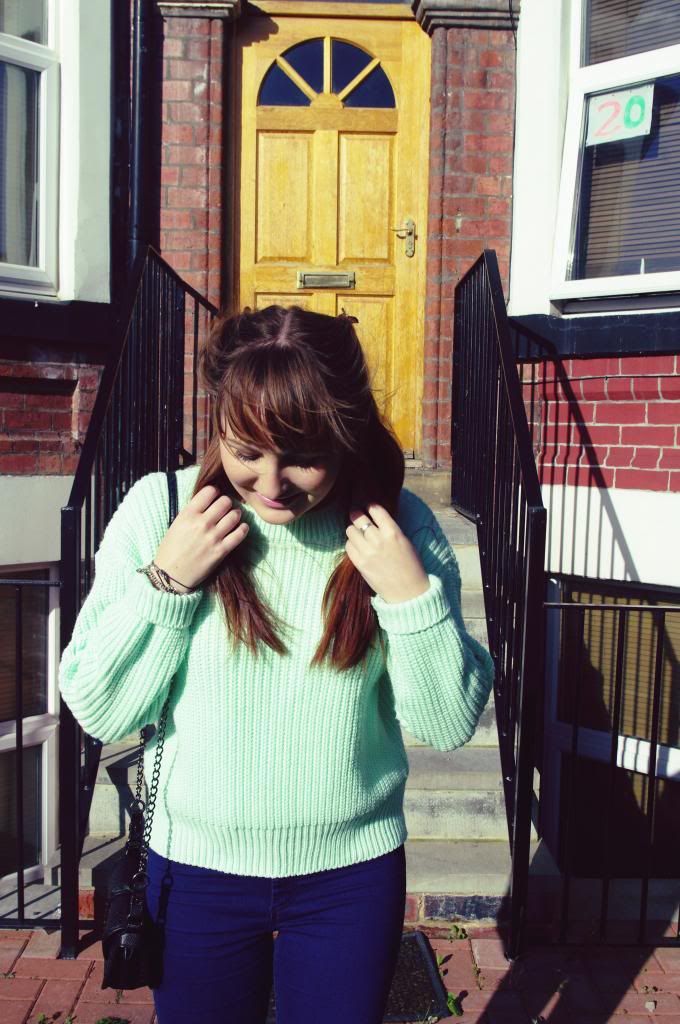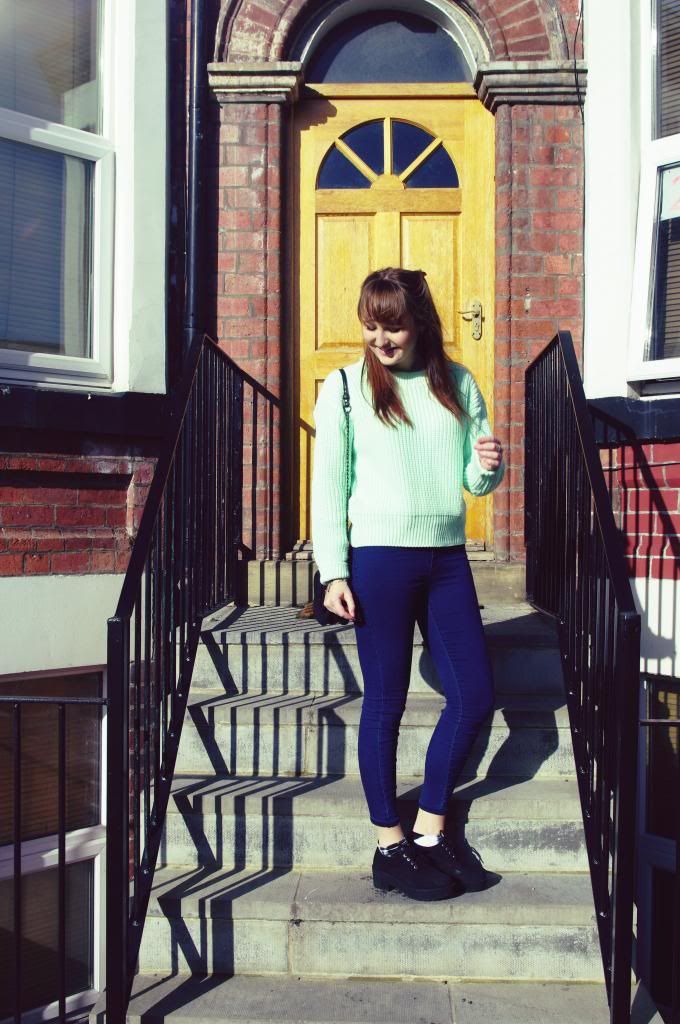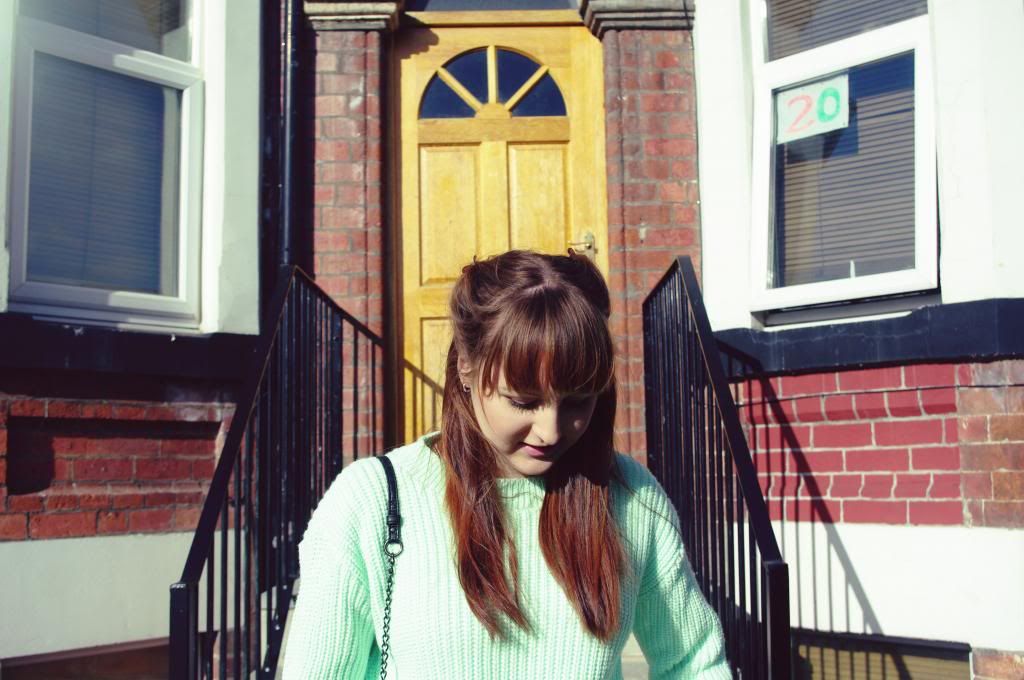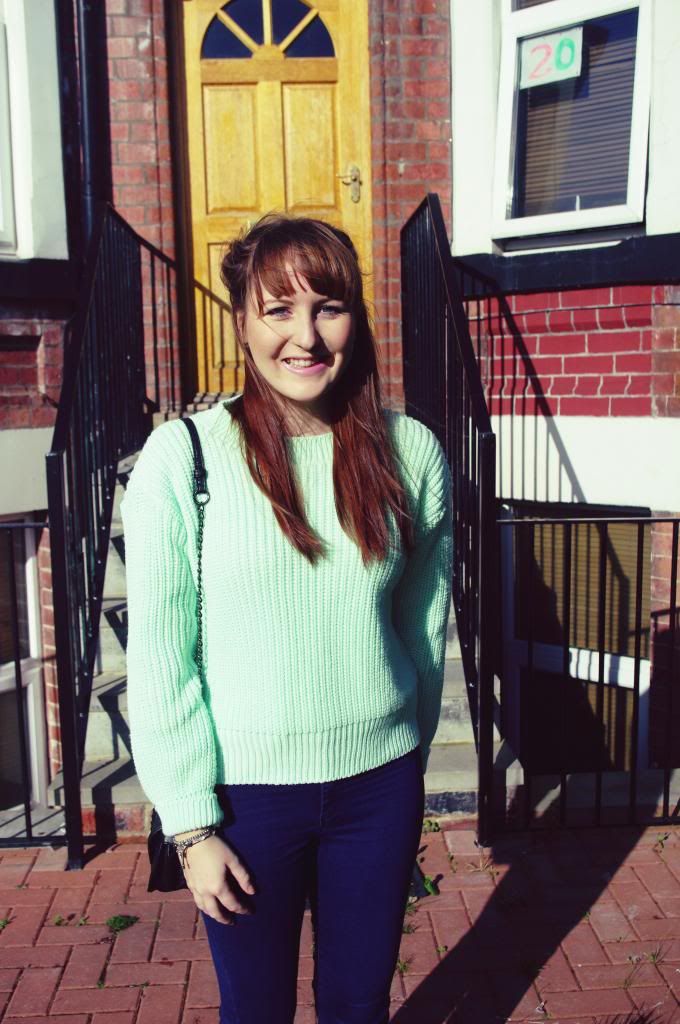 Jumper: Glamorous via Helen | Jeans, Shoes & Bag: Topshop | Socks: Urban Outfitters
Between being swept off my feet and rained back into my house I managed to squeeze in these photos with my housemate Emma. All I've been wearing lately is these Joni Topshop jeans - I finally caved and hitched on my wagon, and oh are they worth the hype! From cutting down my diet and doing regular exercise I've managed to drop a size and have maintained it, so therefore desperately needed some new trousers as I couldn't pull off the saggy jeans look anymore (we're talking more of a tramp look).
I've also had my eye on a new chunky knit and as Helen was selling this gorgeous mint fisherman one I couldn't resist! It's so surprisingly warm despite it still being light weight and without that swampy feel that some knits have. The past few days it's been doing a wonderful job of providing a little pop of colour into my monochrome mind set.
It's been all work and hardly any play recently which resulted in a guilty shopping spree a couple of weeks ago at the student lock in. I managed to pick up these lace up platforms from Topshop with 20% discount (amazing right?). I'd had my eye on them for a while and the packed shop with bits and pieces all over the place as you weaved in and out of other excited girls meant there was no way I could say no this time. Despite them being pretty difficult to walk in at first from the platform heel, I've gradually got used to them and they're now my go to pair of shoes for anything moderately more dressy than casual. Oh and how cool are my new hipster tie-dye UO socks?!
Have you picked up any new favourite pieces recently?
follow me | twitter | bloglovin' | instagram | facebook | pinterest