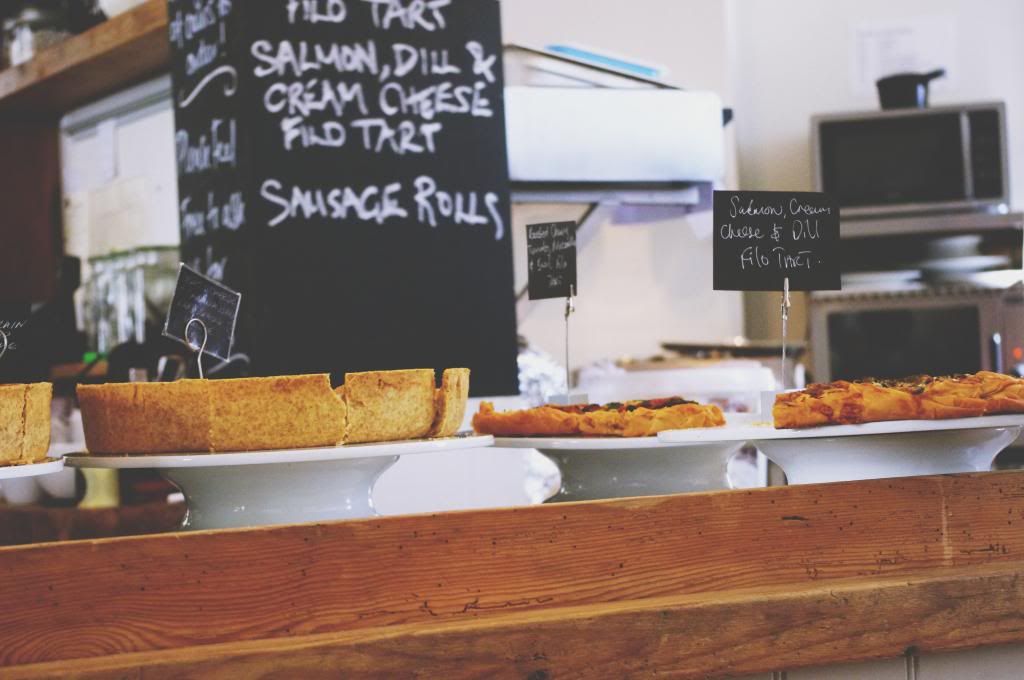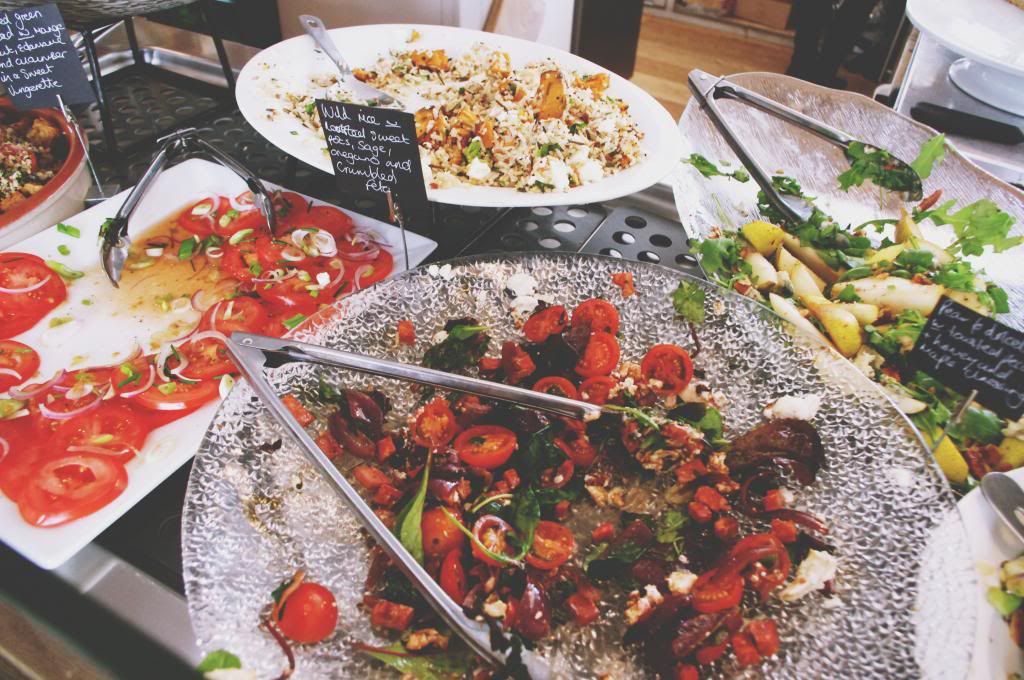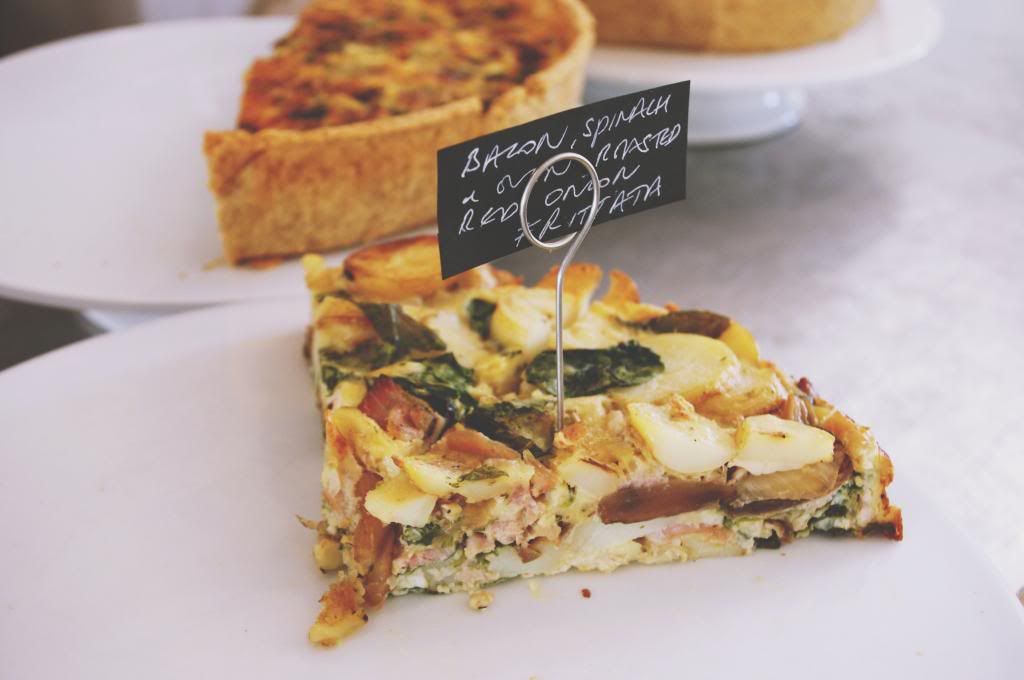 At the end of summer before I headed back up here to Leeds, my Mum, Sister and I had a little luncheon trip to a relatively knew cafe tucked away in our local town. We raced our rumbling tummy's up the hill, and considering the weather was that deceiving type when it's actually 5 degrees hotter than you anticipated, we were pretty exhausted and clammy to say the least, so when it was chocka outtside and we had to retreat inside, we weren't the happiest bunnies.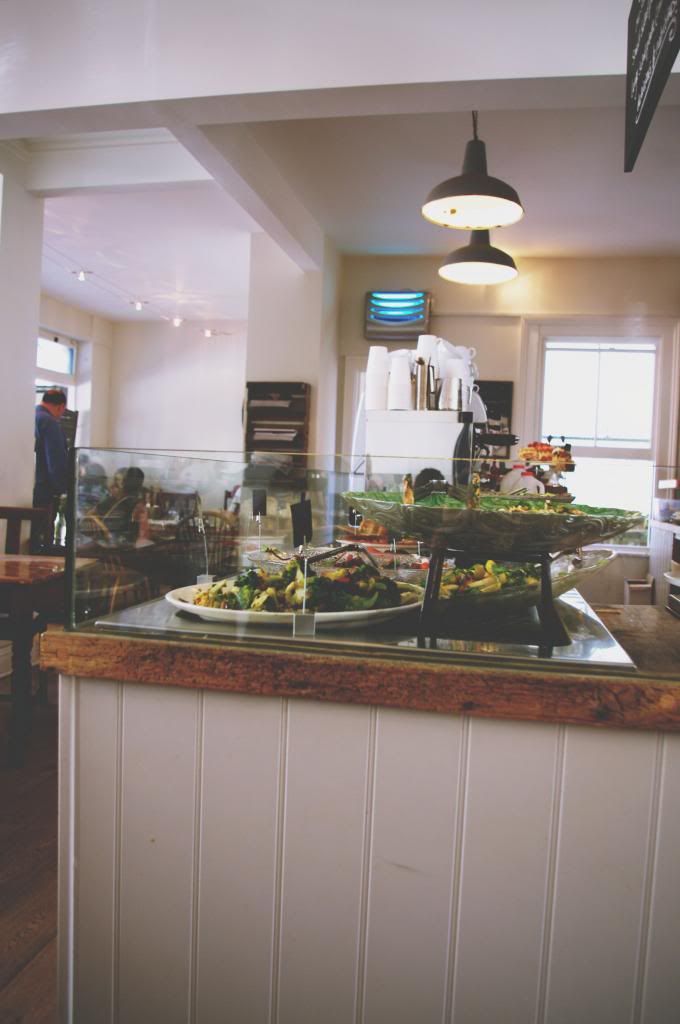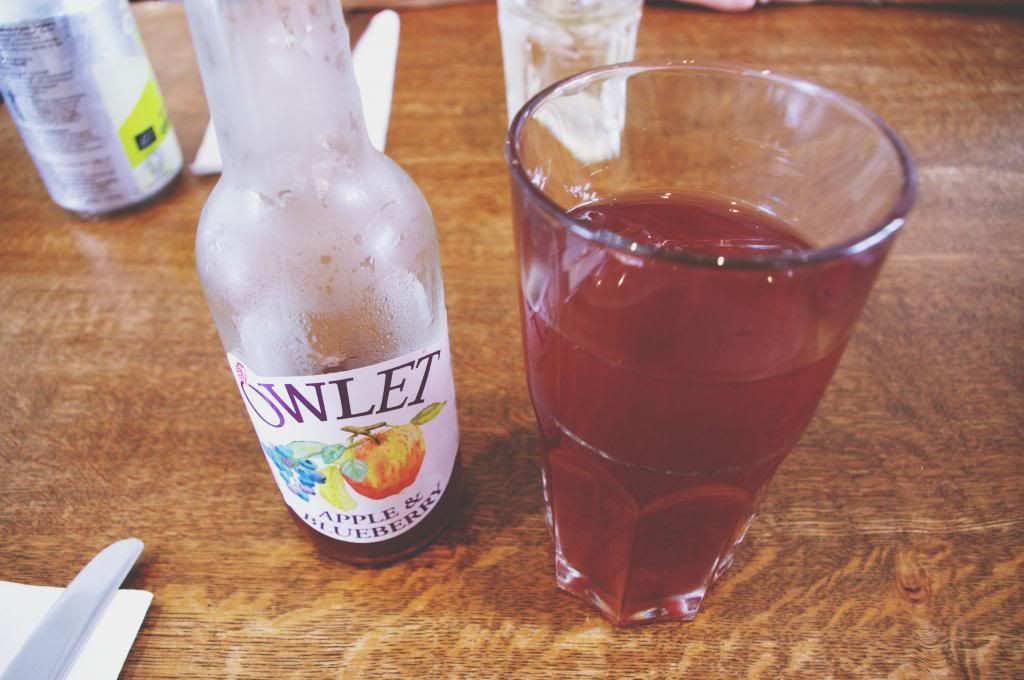 However, as soon as we were hit with the displays of the delicious home made salads, pastries, and cakes, all we could think about was filling up our plates. We were pleasently surprised by the large variety of soft drinks they had to offer too. And I'm not talking coke, diet coke, sprite, etc we're talking every flavour juice, sparkling, flat, or smoothie, teas, coffees and ice blends. After being spoilt for choice, Mum and I decided on a plate of three different salads, and my sister had a panini. Our salads were delicious, and despite powering our way through, we still had room for dessert.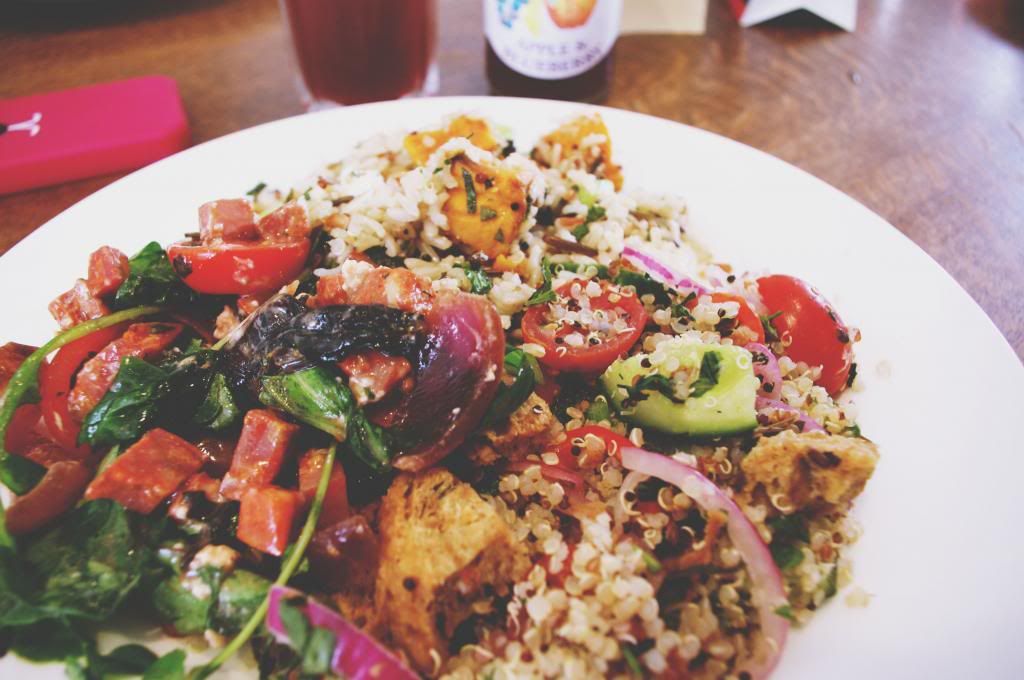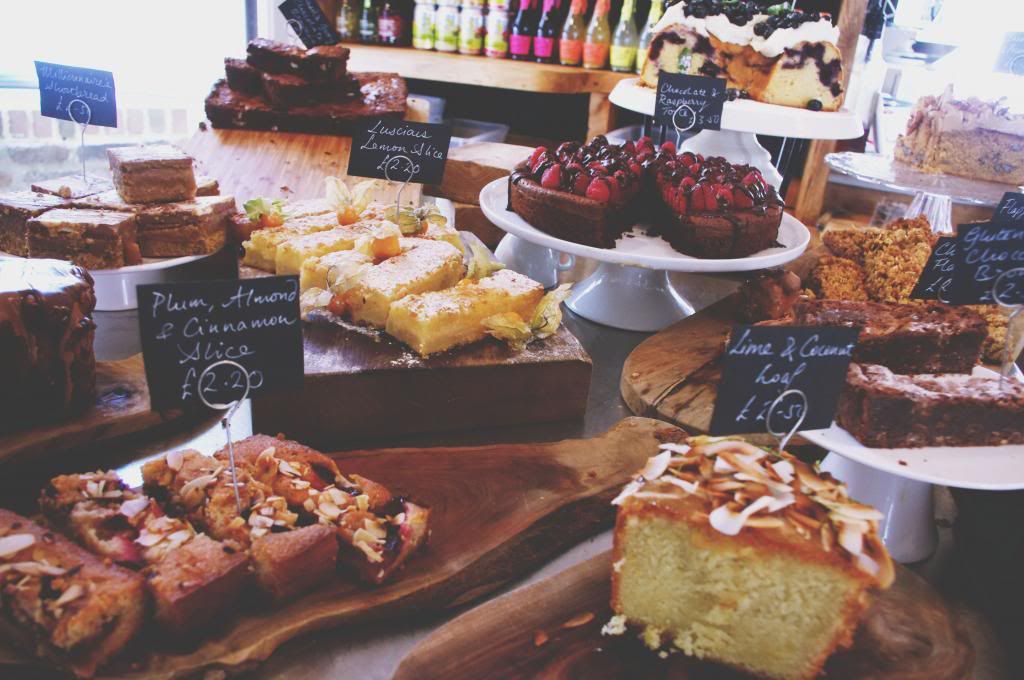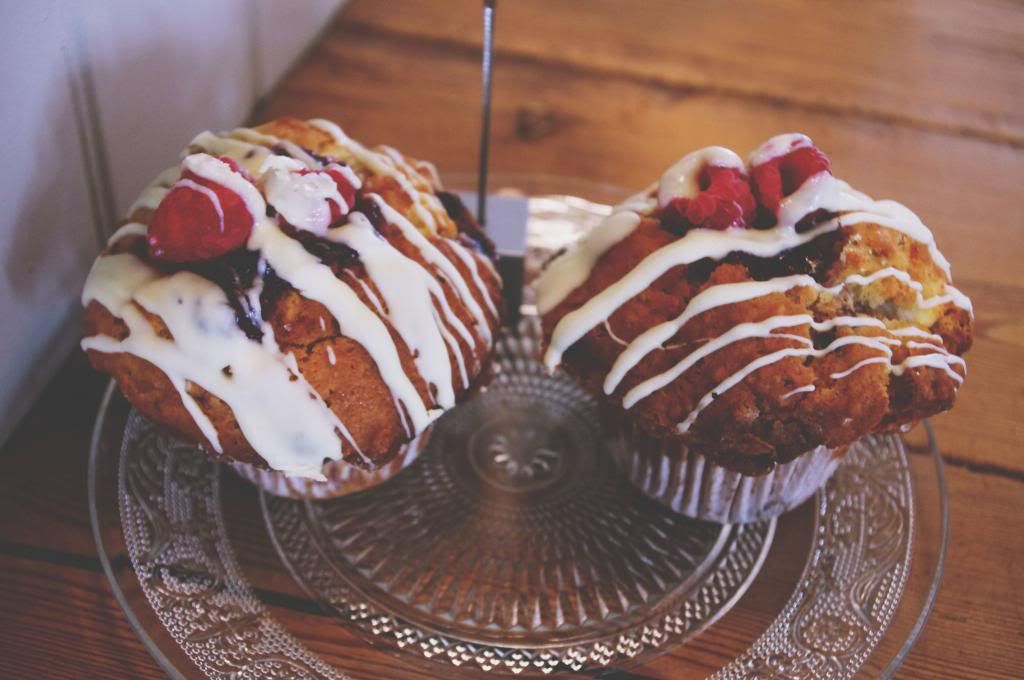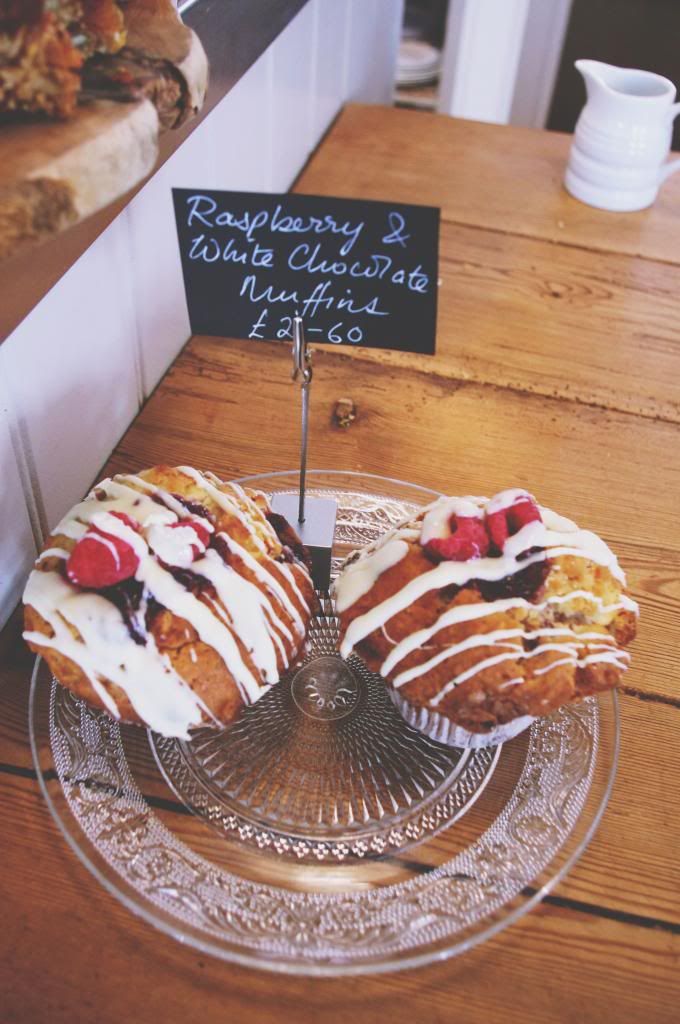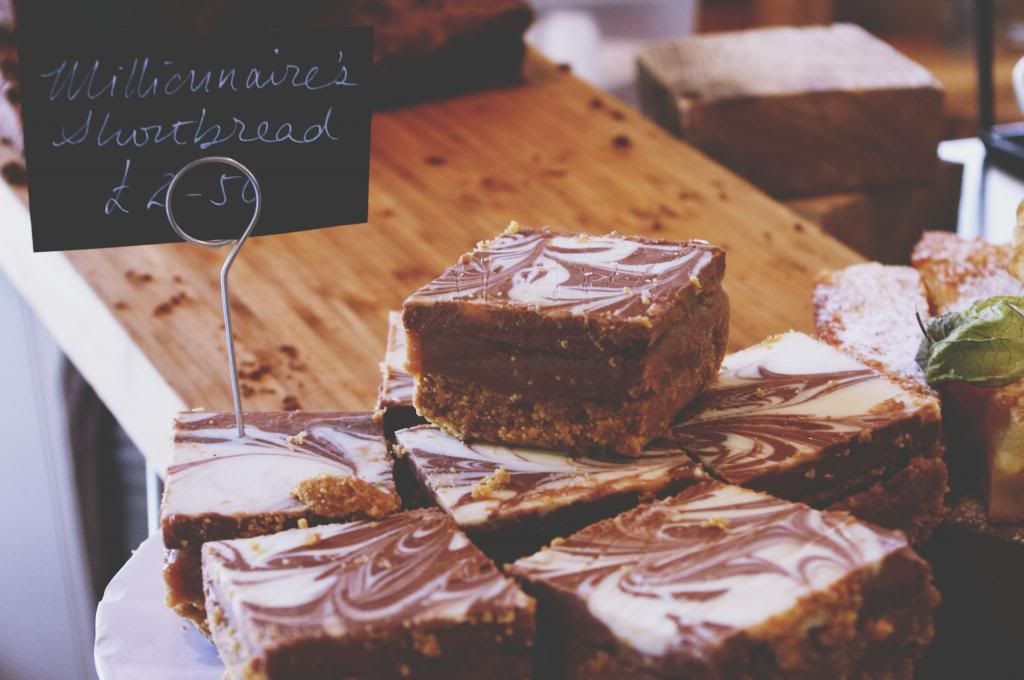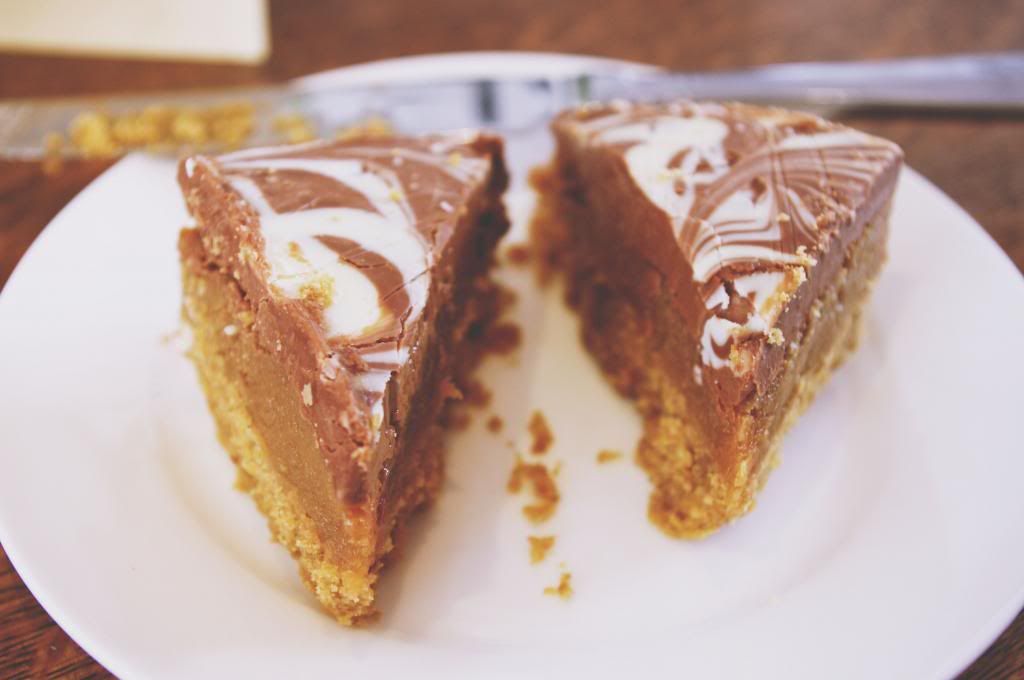 It took an embarrassingly long time for my sister and I to choose a sweet to share (that's how full we were). We went back and forth from our table, asking for Mum's opinion/advice. In the end we went for a millionaire shortbread, my favourite - after all, I am the elder sibling. It really was as delicious as it looks. With a cheese-cake-like biscuit base and lots of gooey caramel, they melted in our mouths and took us no time at all to dust off the plate. I'll definitely be making another trip, even if it's just to satisfy my millionaire shortbread craving.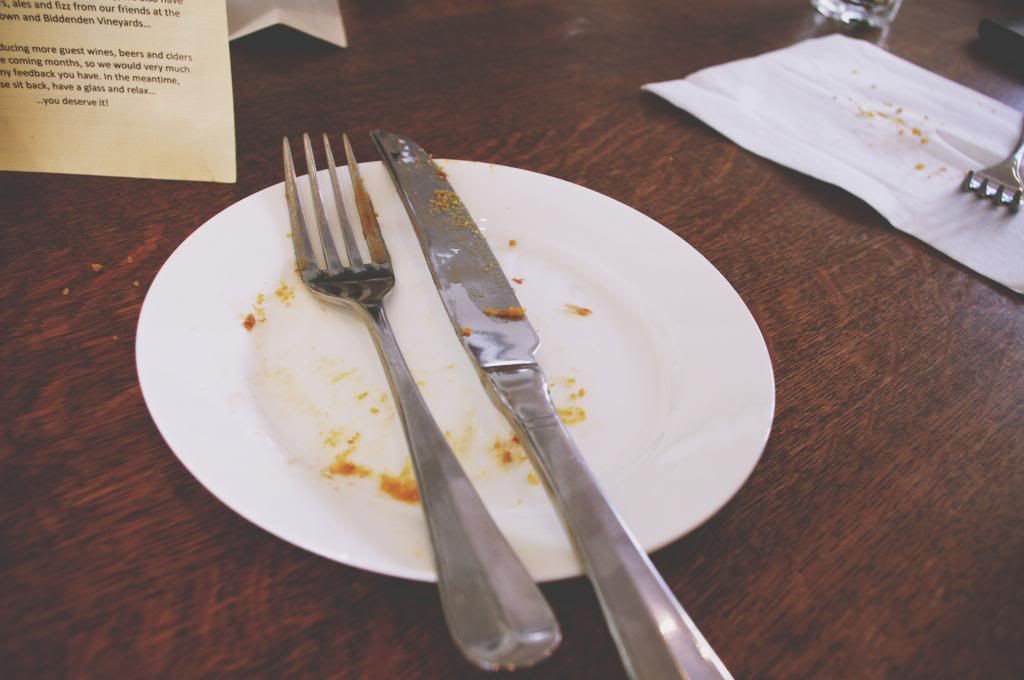 follow me | twitter | bloglovin' | instagram | facebook | pinterest