You will need:
3 Eggs
320g Caster Sugar
185g Butter
200g Dark Chocolate
130g Plain Flour
If you read
this post
you'll know my sister and I spent a weekend with my Auntie and her best friend a little while ago. Cooking and eating is always on the agenda, with delicious treats baked every year. We're all chocolate lovers, so brownies are never far off the activities list. We made some super scrummy ones this year – we're talking gooey centers and hard exteriors – so I thought I'd share the mouth watering pictures with you and a little recipe so you can make them yourselves!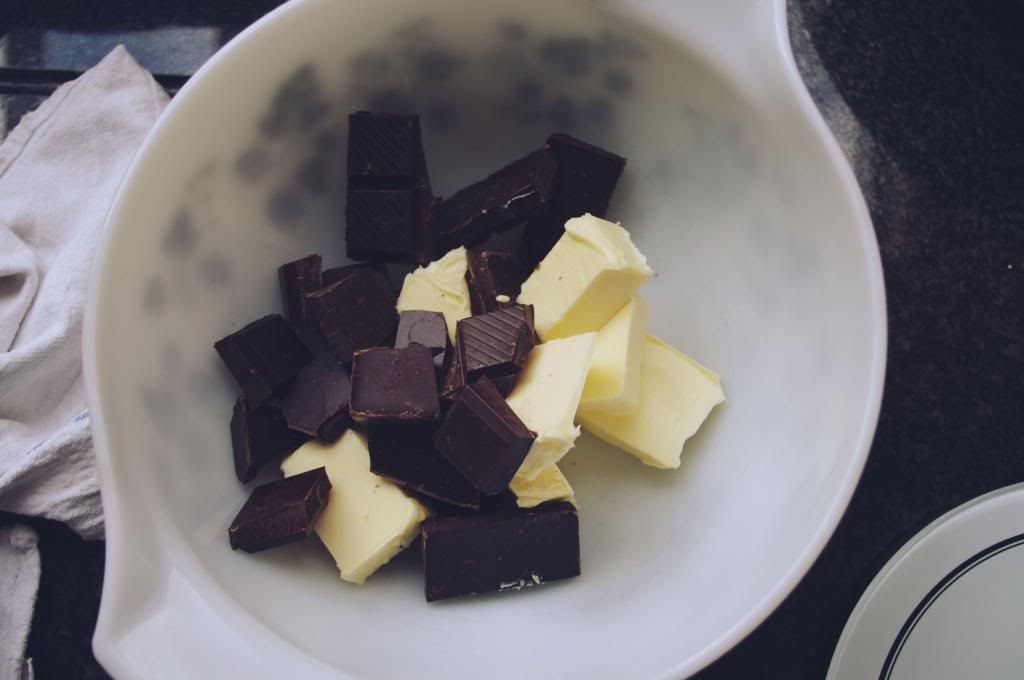 Firstly, melt the butter and chocolate in a bowl over a saucepan of boiling water.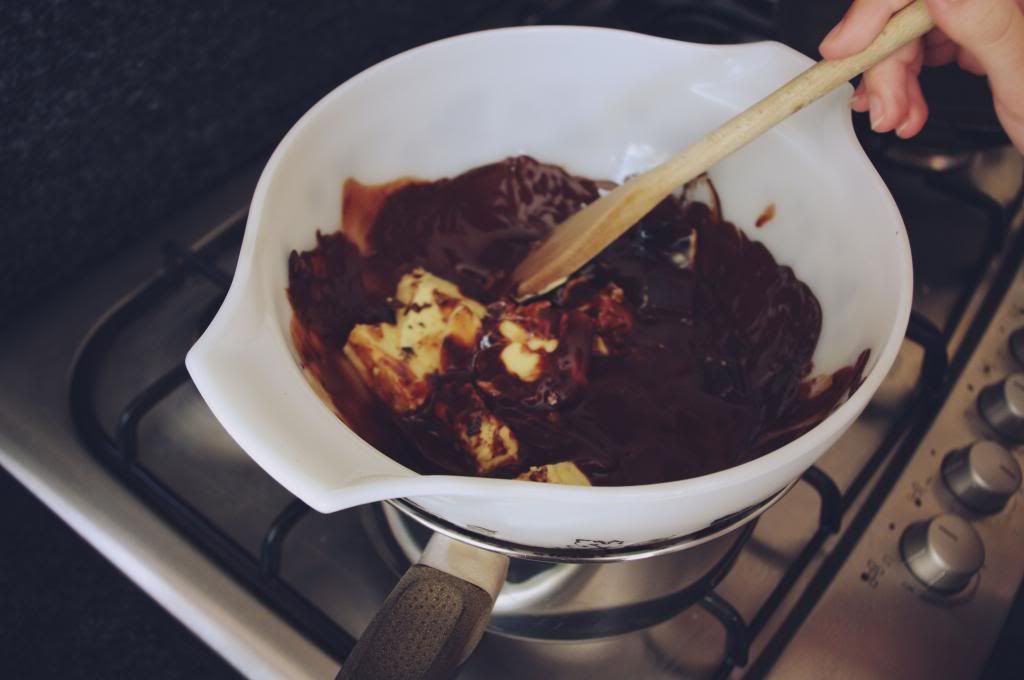 Once all the chocolate lumps have gone, pour in the sugar and flower and mix.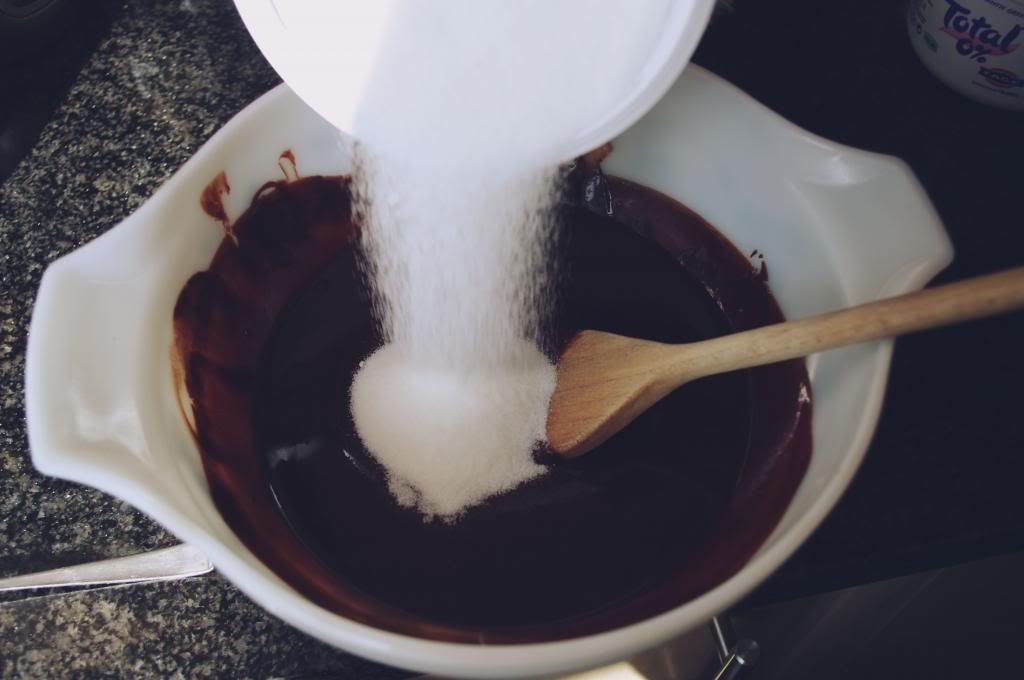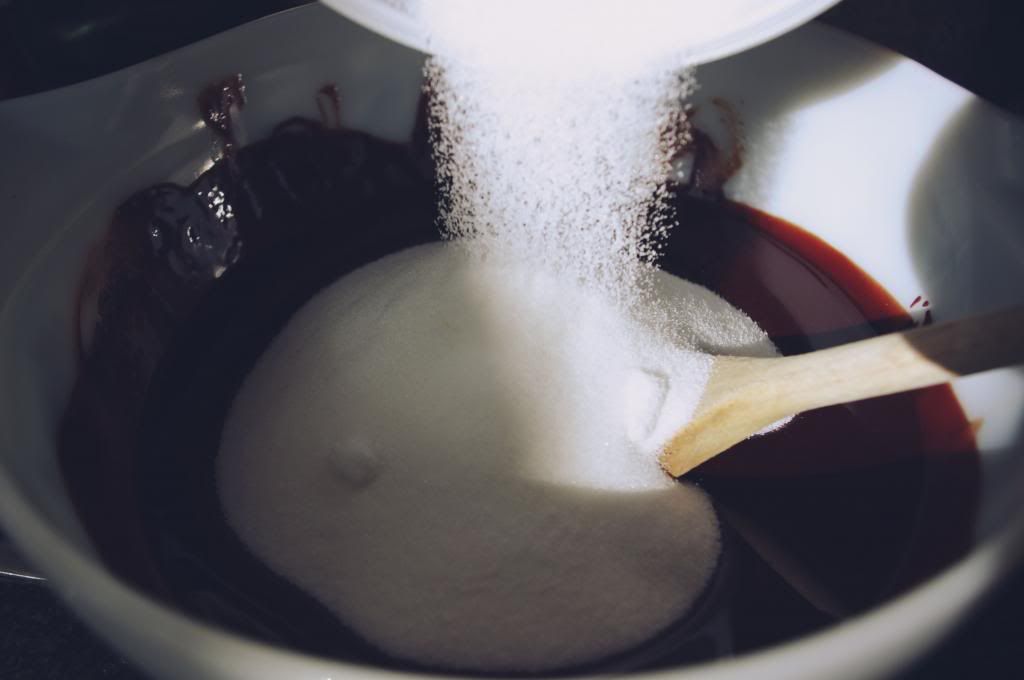 Now break the eggs into the gooey mixture and stir until smooth.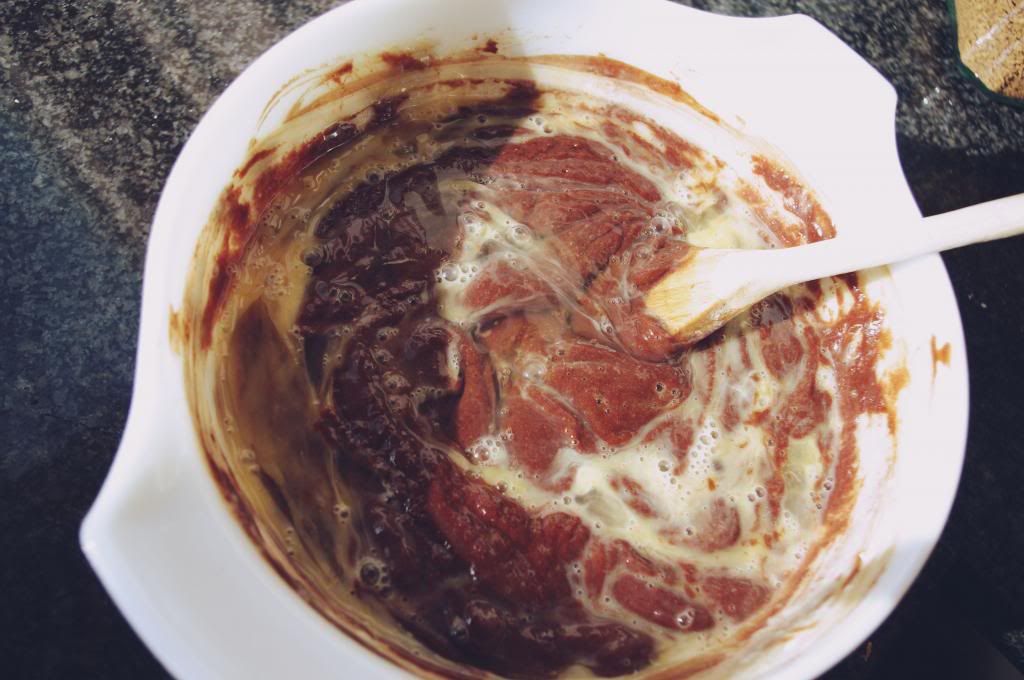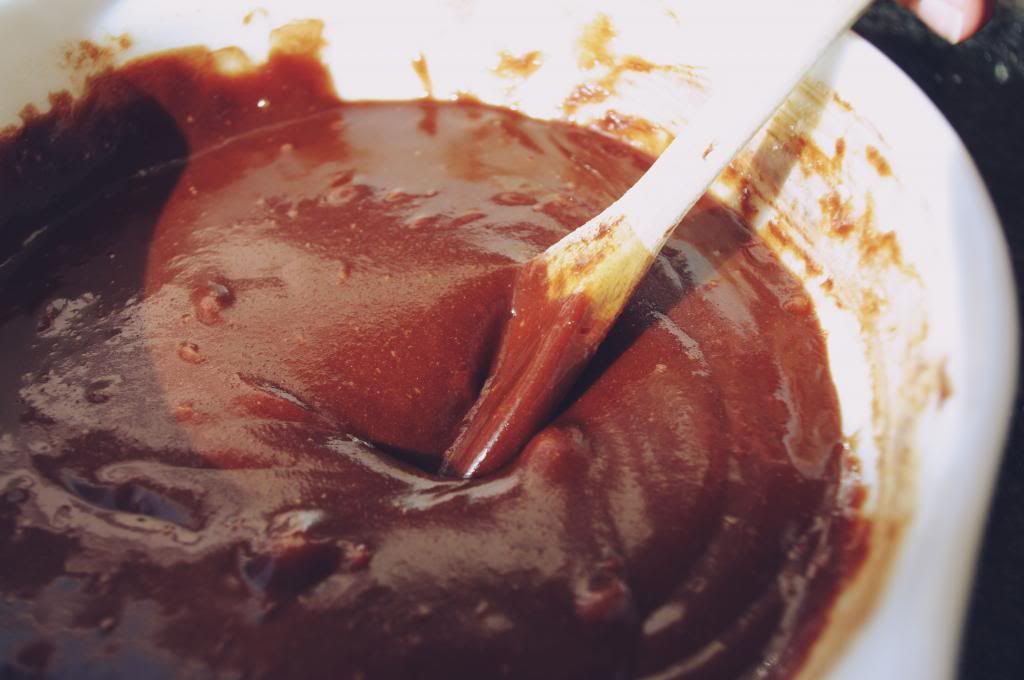 Pour into a lined rectangular tin and pop in the oven.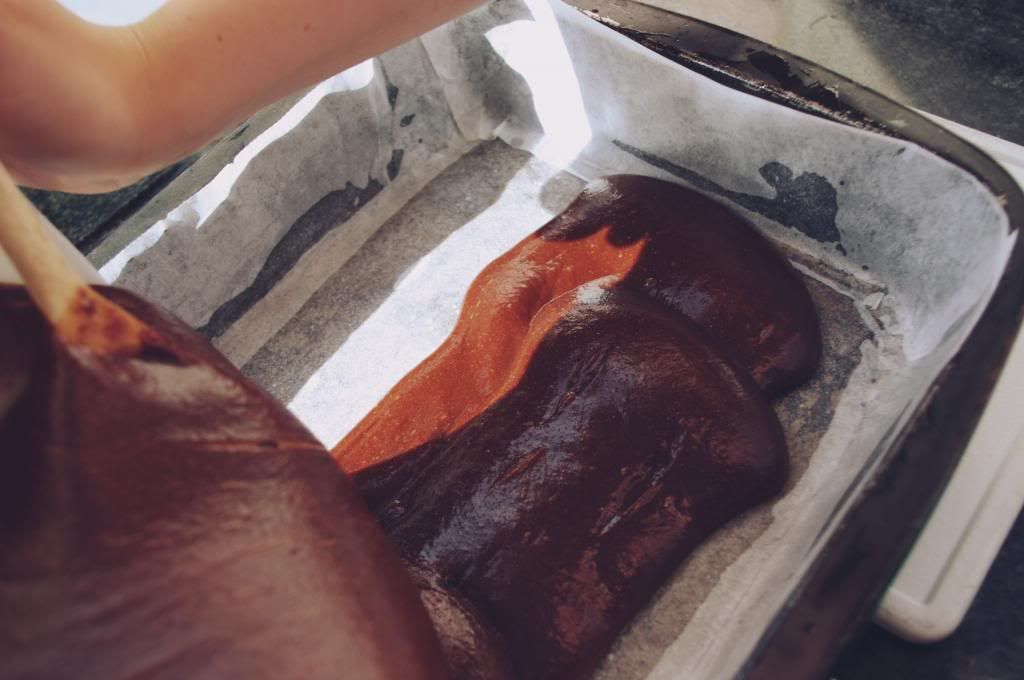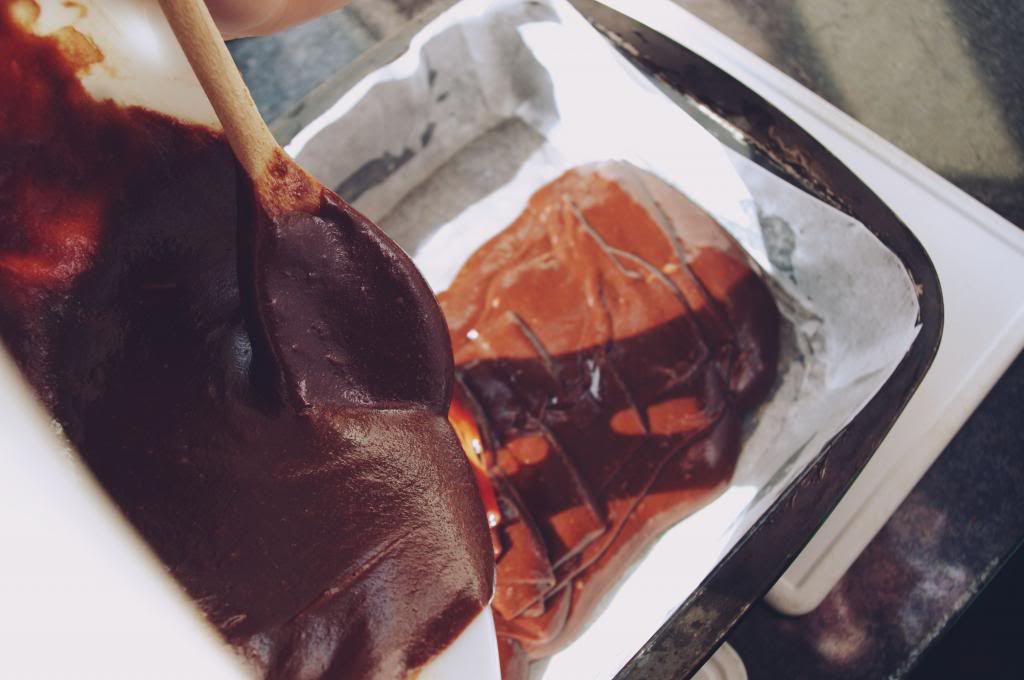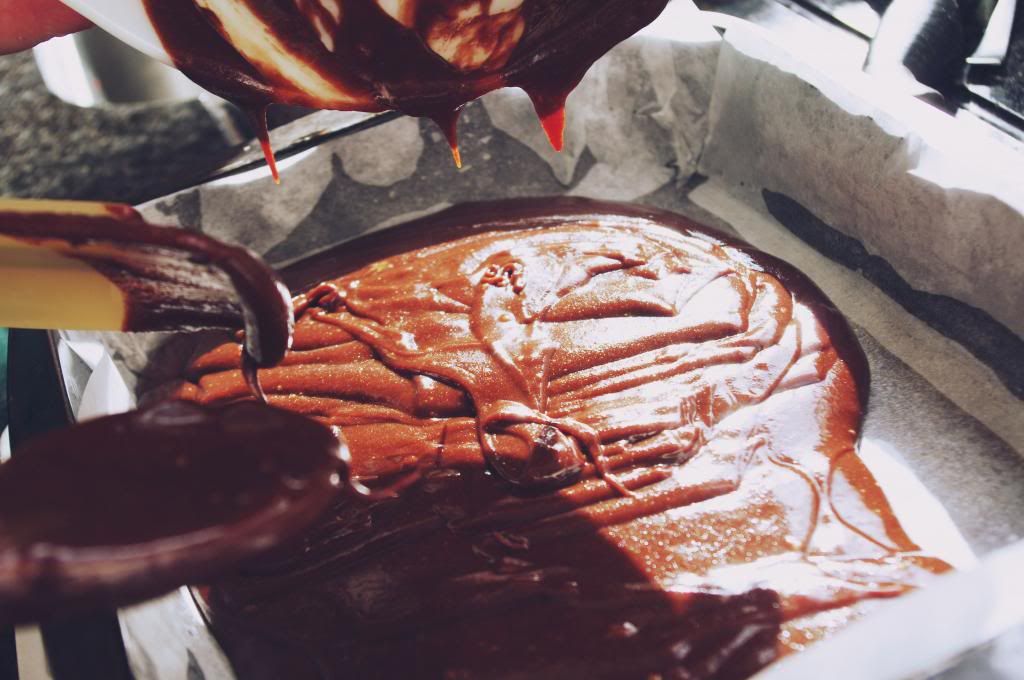 A tip with getting the perfect brownies is to take them out of the oven a little before they're cooked as the heat will still cook when you leave them to cool... and now you can enjoy!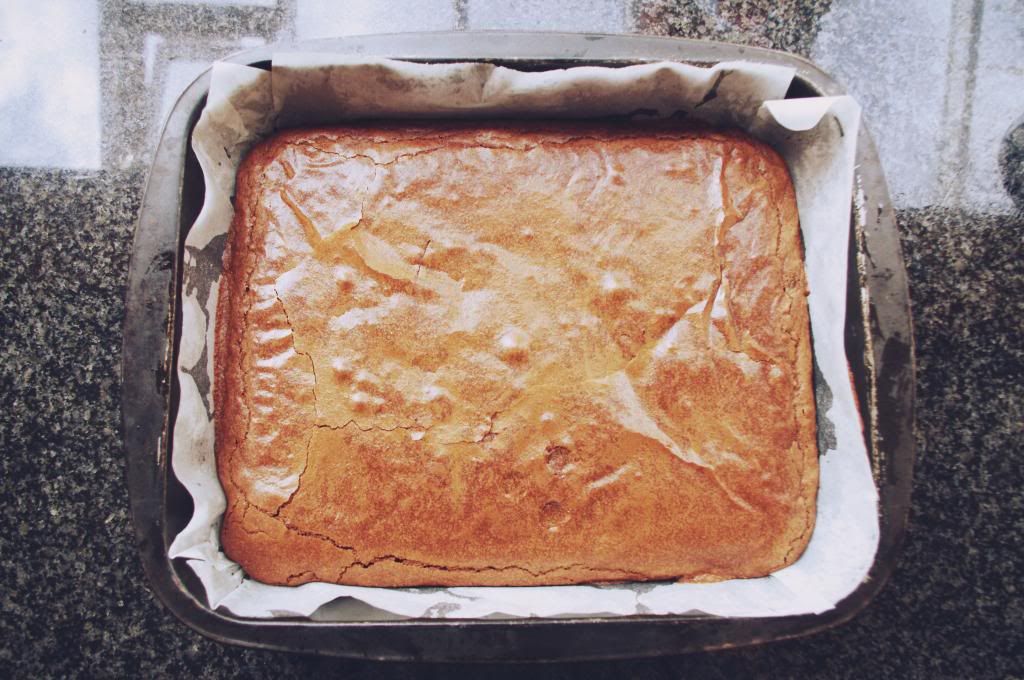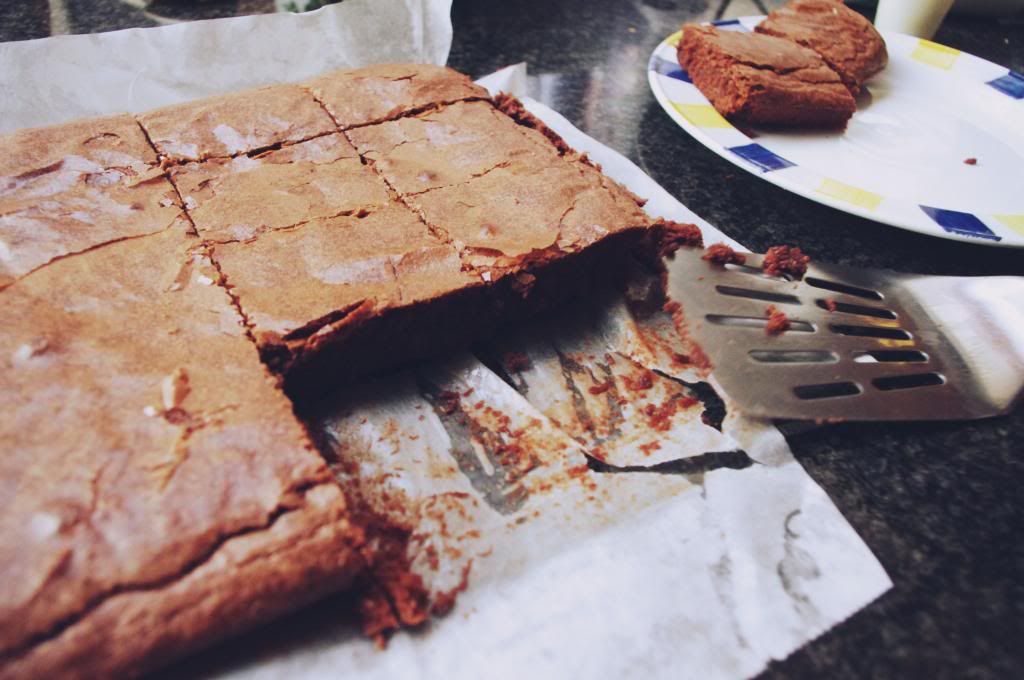 follow me | twitter | bloglovin' | instagram | facebook | pinterest