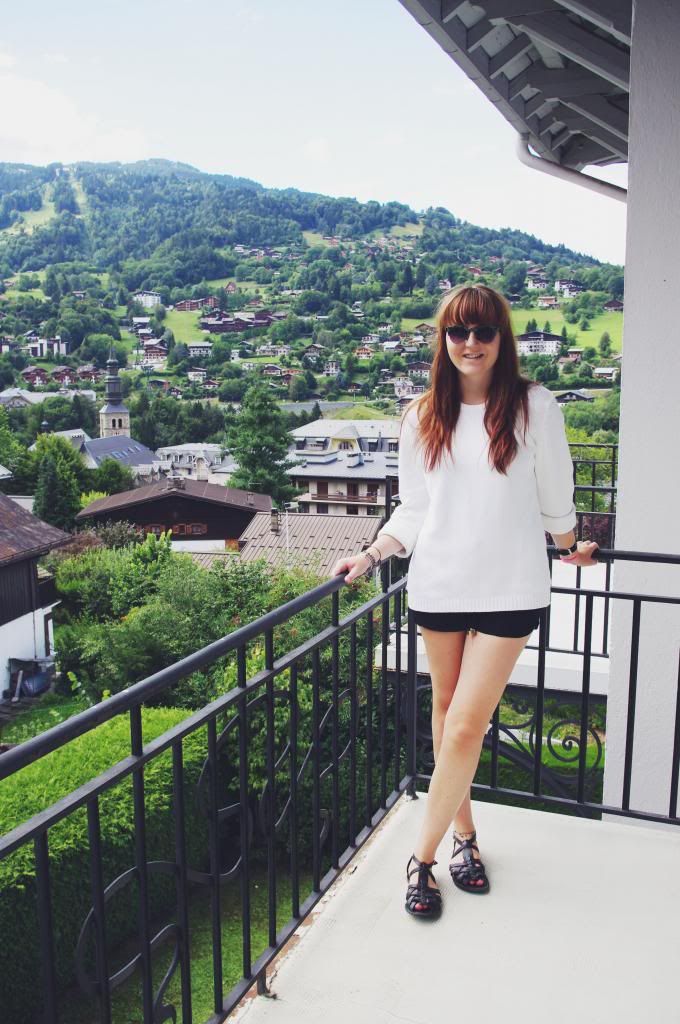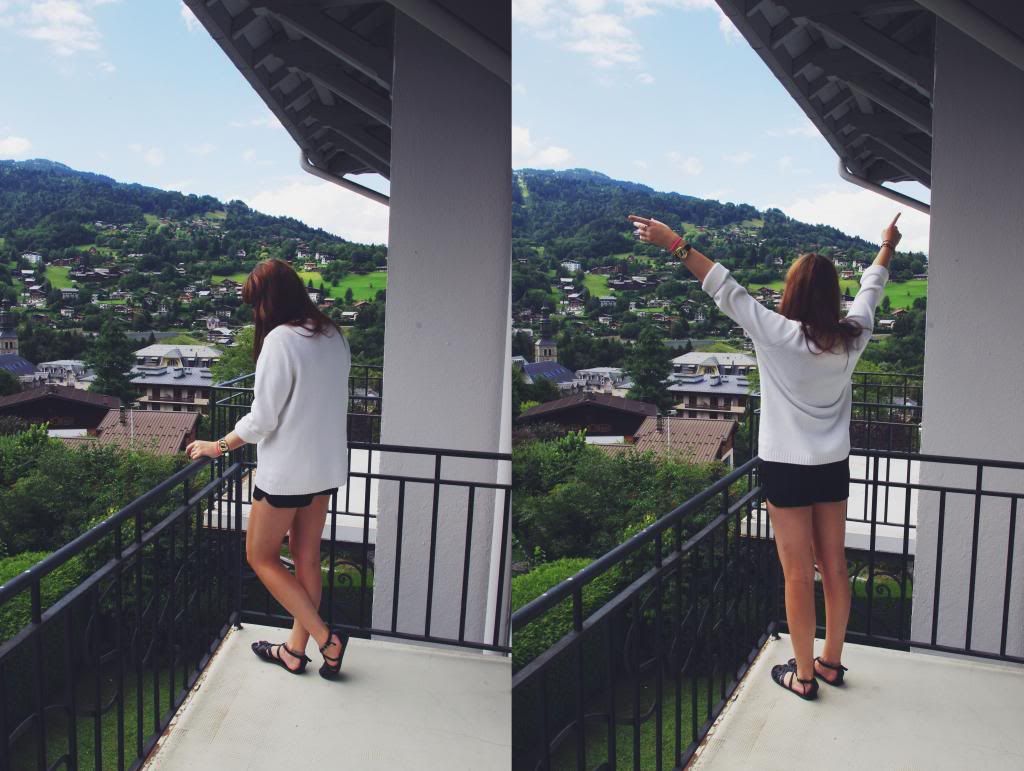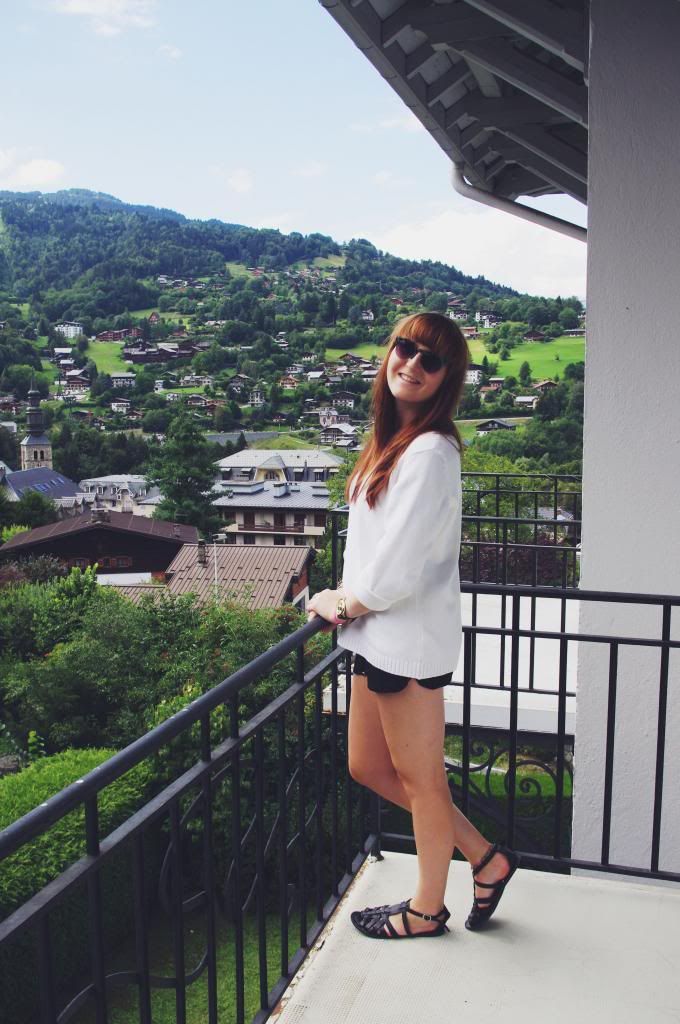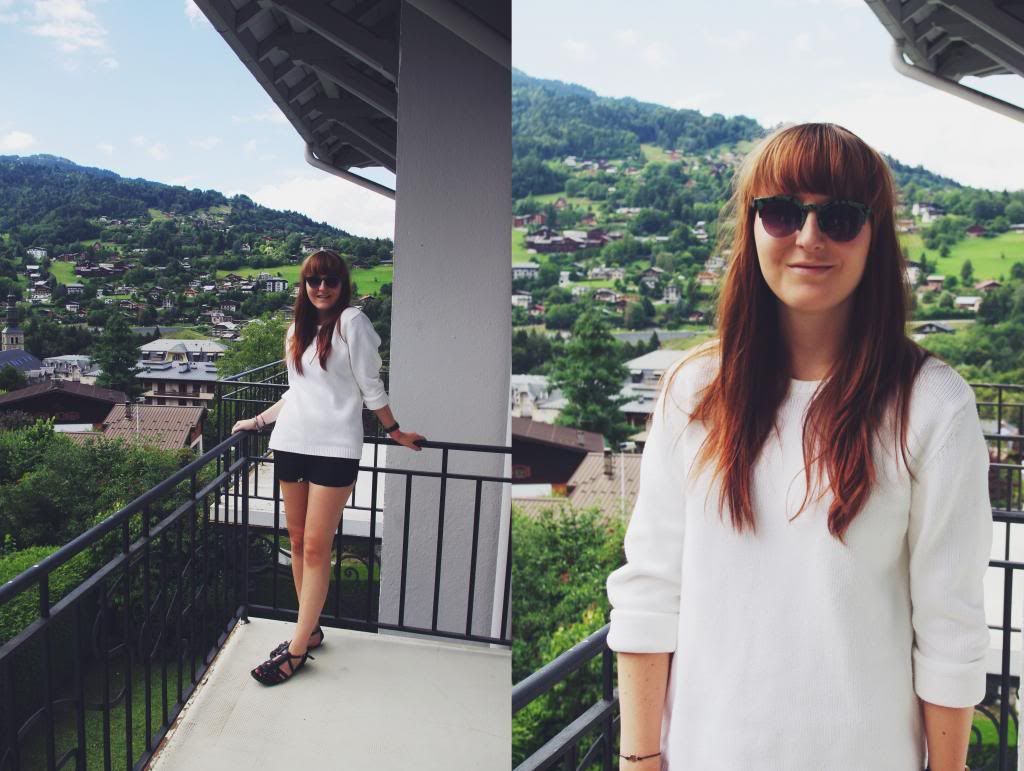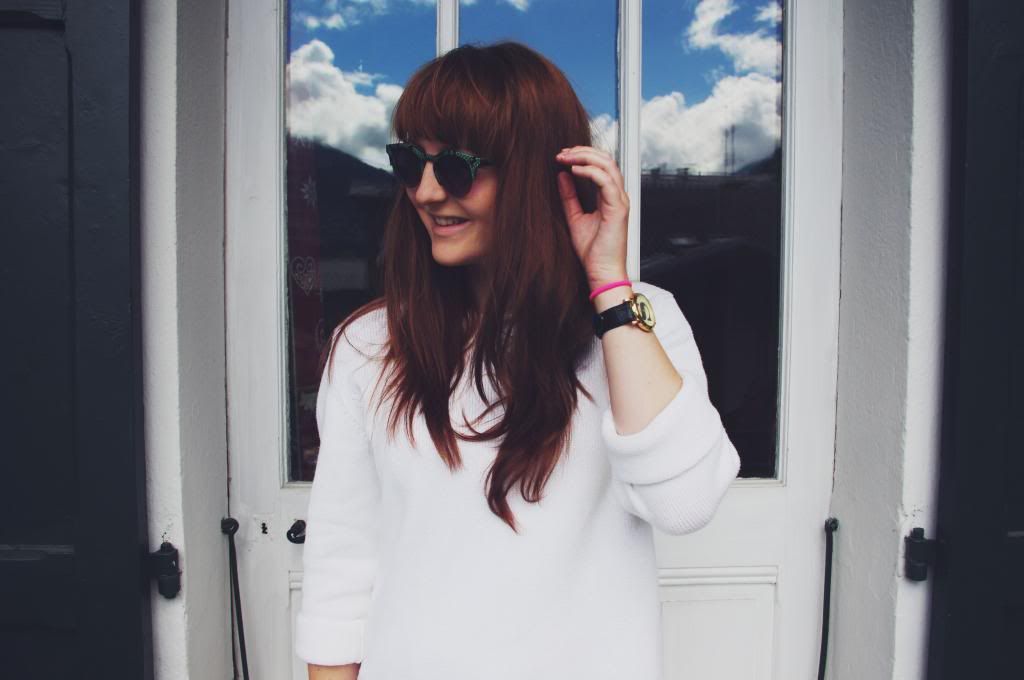 Last summer we spent a week here in the French Alps, and it was surprisingly warm – we're talking tan lines weather. So when we stayed in our little apartment in Saint Gervais last week, I packed for warm weather, understandably. However, much to my wardrobe annoyance, we left the sunny weather in the UK and arrived to cold showers in France. Typical.
On our trip to the local Carrefore we picked up some black tights that I could pair with all my summer dresses for the week, as I winced at the fact I had forgotten any form of waterproof clothing. So I did my best to pair my new lovely snuggly white jumper with everything I had packed. It's proven rather versatile and is slimming down the cost per way a lot quicker than I had anticipated.
Any bets on how long it stays white? I'm giving it a few more days. Have you bought any summer jumpers this year?
follow me | twitter | bloglovin' | instagram | facebook | pinterest