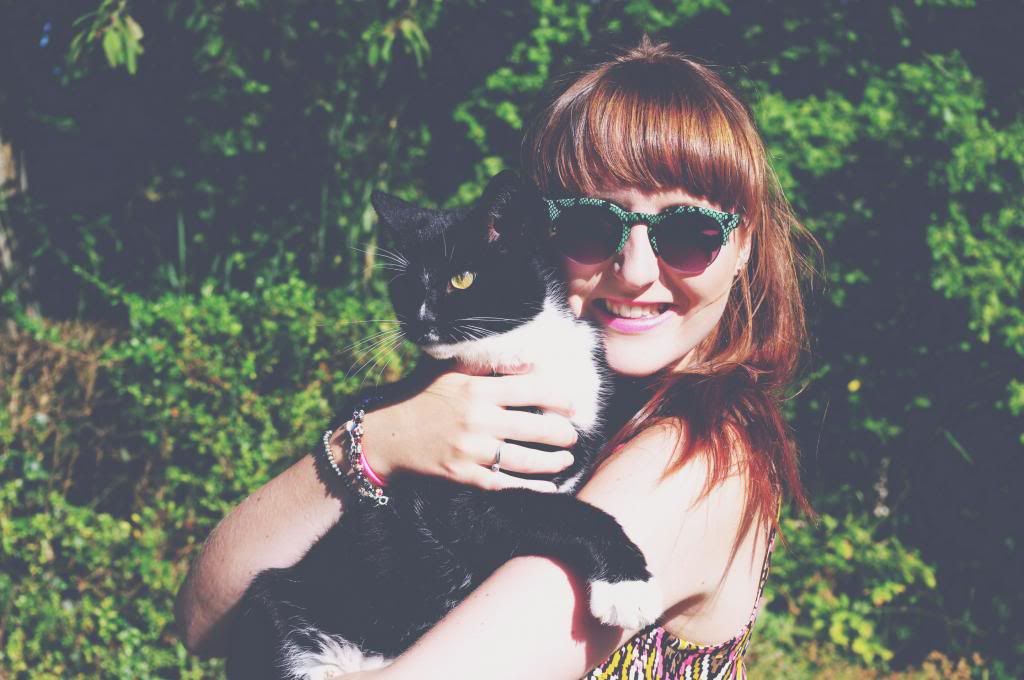 So I'm still a little confused as to why the weather is comfortably warm and blue skies are still making an appearance up here in Leeds. I was all prepared for mid winter snow storms and night fall at 3 in the afternoon.. maybe this sweet little summer is hanging around a bit longer after all.
I'm still a little boggled with the fact I'm starting second year tomorrow. Uni is for big, grown up people, not little country girls like me..! Hugs and smiles all round to those of you moving into halls this weekend, I've written a little guide for Whimsy Online with some tips and pointers for settling in, and the first one went up yesterday - you can take a peak
here
(there are lots of other lovely reads on there too!).
Nothing much to report this week as I've spent most of my time in a hungover daze inbetween lacrosse training sessions.. We had our house repainted from top to bottom, every inch, which was extremely irritating as we all had to bundle into a bedroom to avoid the painfully strong paint fumes. I'm guessing this contributed to my ~freshers flu~ cold which has left me a human version of Rudolf's sister. Oh and I'm missing my lil kitty kat oxoxox
I've got lots of things coming up for this here interwebz space, including some bedroom photos which I'm sure you'll love ;) Keep ya eyes peeled matey, enjoy your week!
follow me | twitter | bloglovin' | instagram | facebook | pinterest