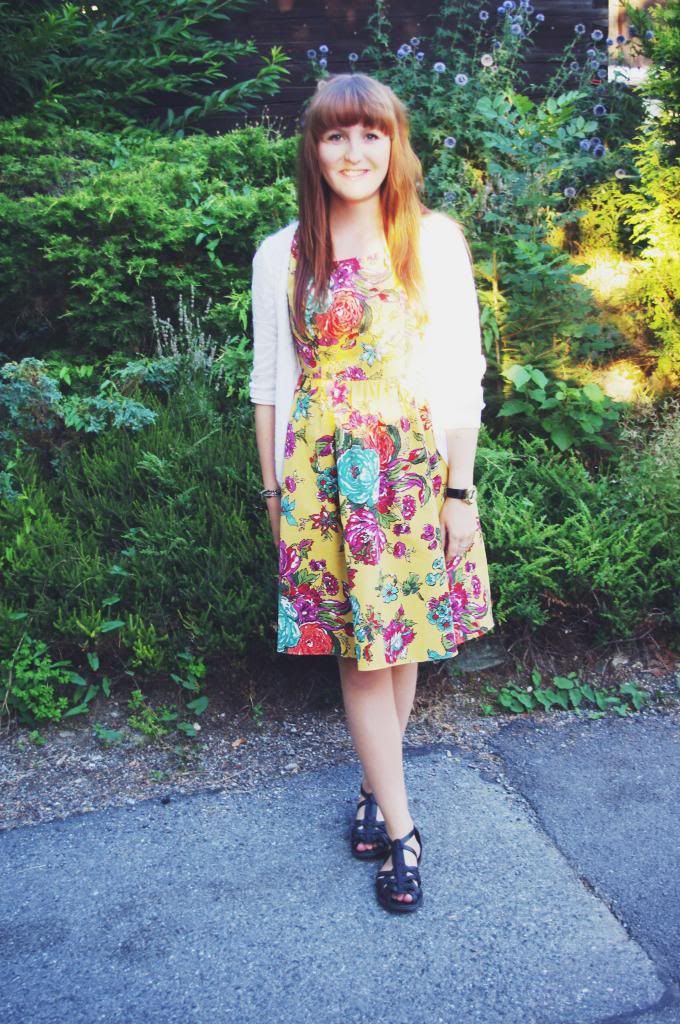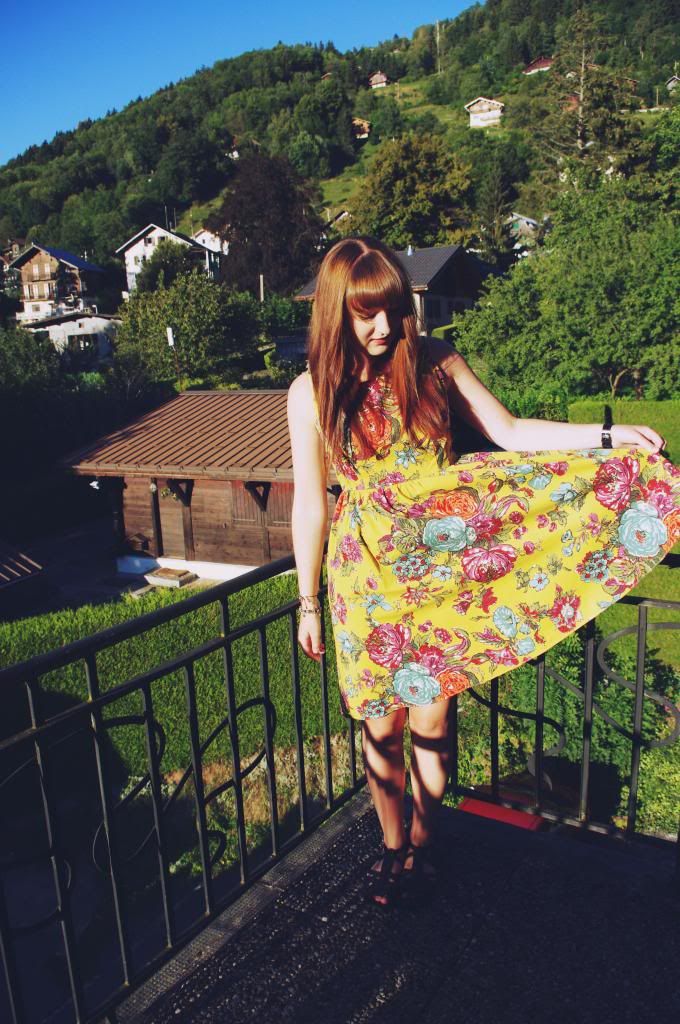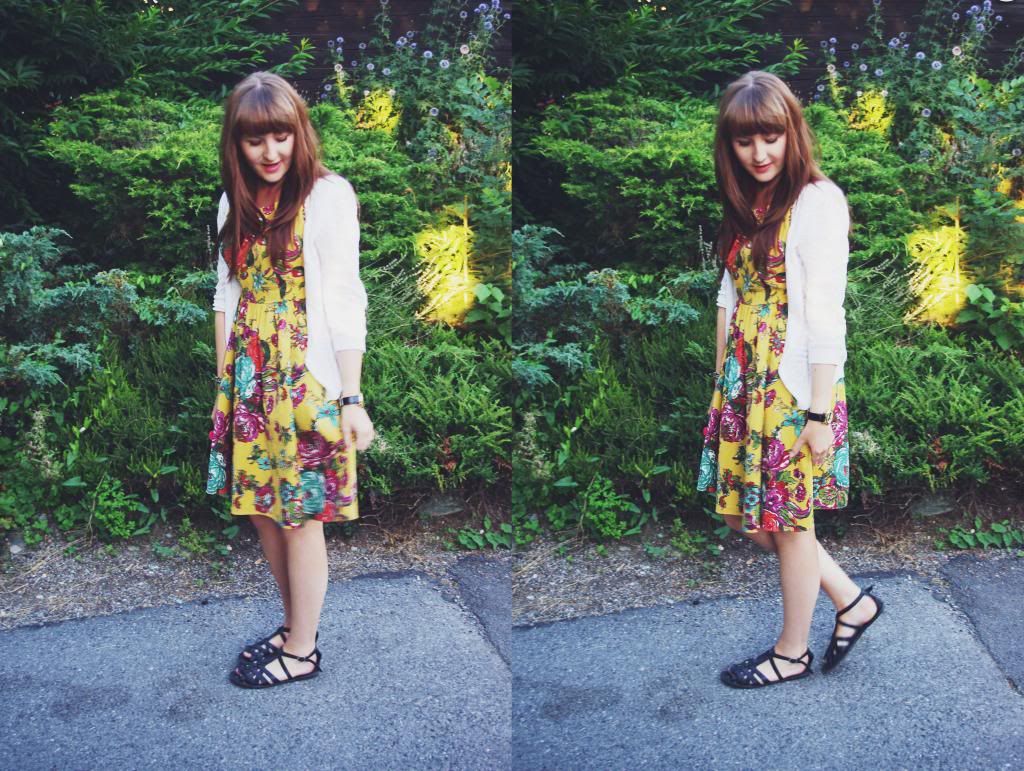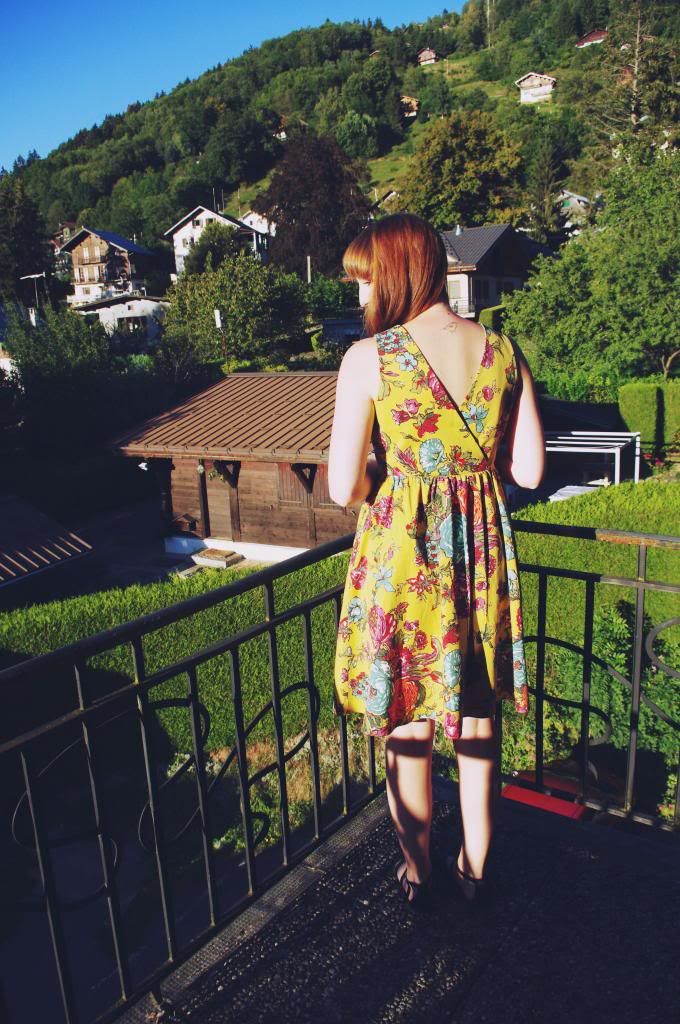 Dress: Joules* | Sandals: Topshop | Cardigan: (somewhere in Barcelona)
I'm not going to lie to you, when I first put this dress on I put it on back to front, assuming the neckline was a crossed over V. After wondering why it was so baggy around my chest (unusual for me) silly old simple Sophie over here realised it needed switching round.
Hopefully from these photos you can see just how perfectly this Joules dress sits below the waist line as it ripples around down past my thighs, posing a beautifully swinging fit. There are some lovely styles and cuts available in the
Joules range of tunics
, despite being a little more sophisticated than my usual choice of attire, I know it's definitely one of those dresses you'll keep forever, and will never fail to sprout a compliment here and there.
I'm not a usual Joules customer, primarily because my little student budget only allows for Primark or the odd Topshop splurge. However, the quality and print of this floral number surprised both me and my Mum. For a dress that makes you feel a little more like a lady than usual, I think the £70ish price tag can be justified, and will make the perfect accompaniment to any celebration.
follow me | twitter | bloglovin' | instagram | facebook | pinterest