I know I know I know I've been a fair bit of MIA recently, but life's been pretty hectic. I've had around 21 train journeys in the past 9 days travelling every bit of London to catch up with old friends far and wide, and to have the time of my life at VFest last weekend.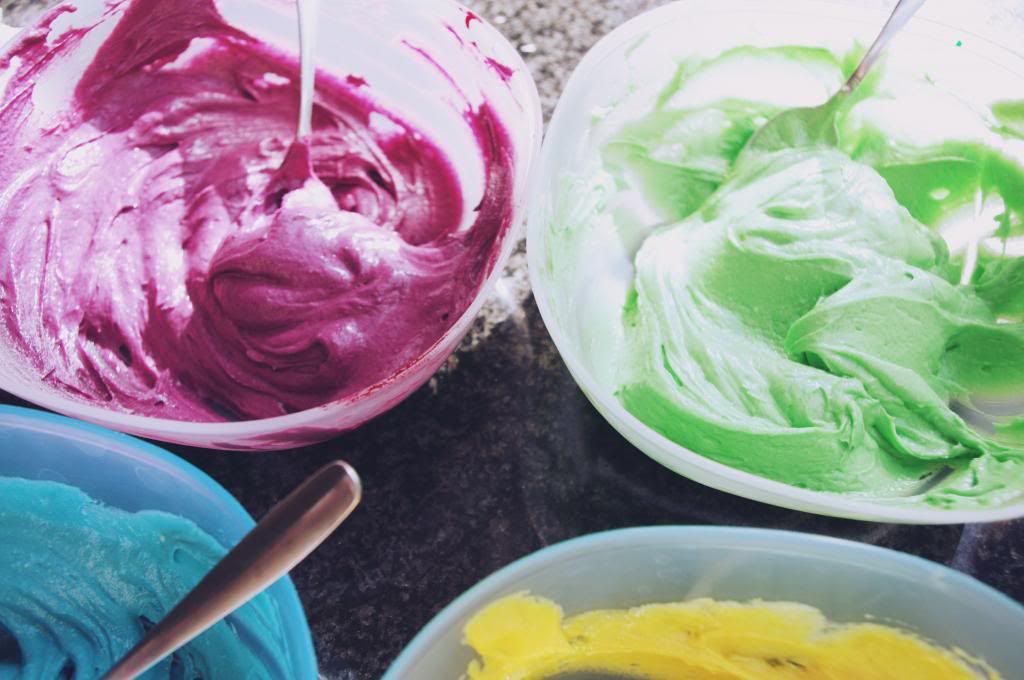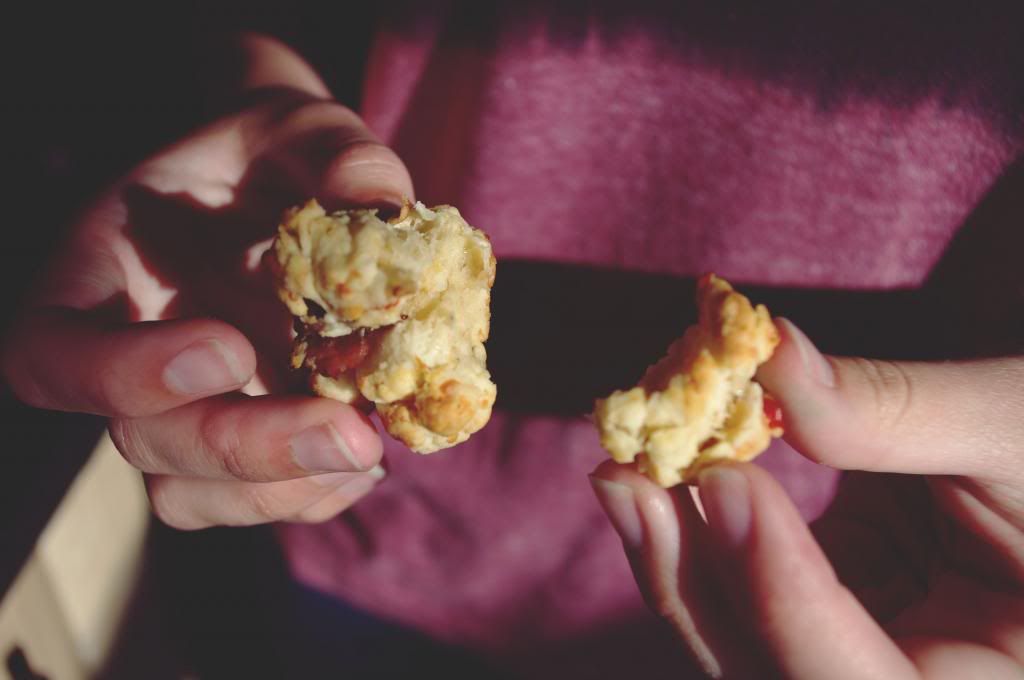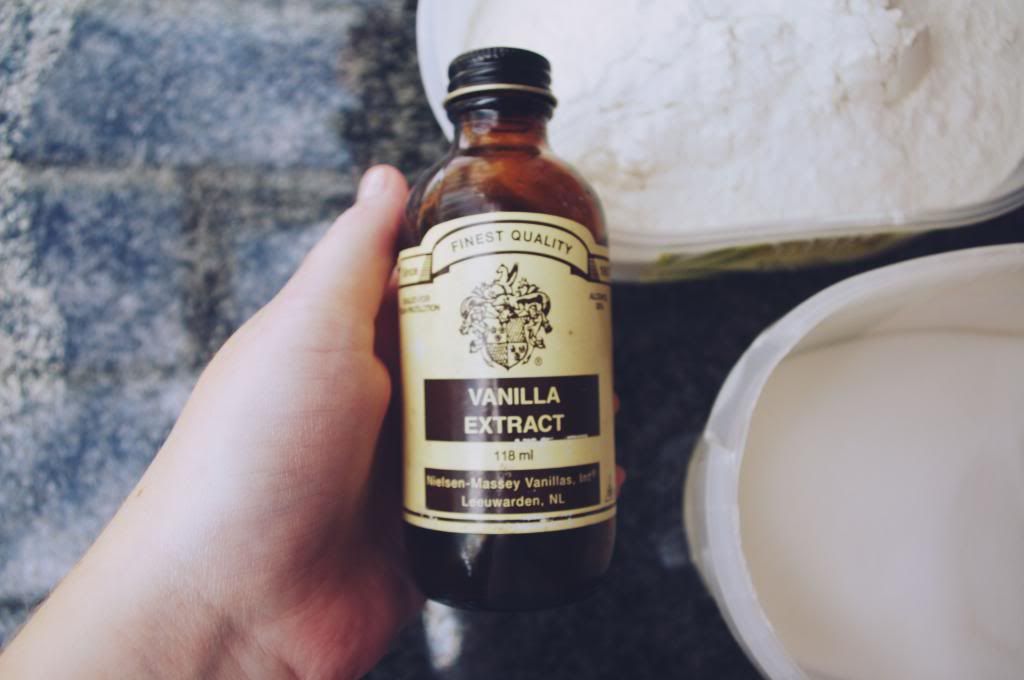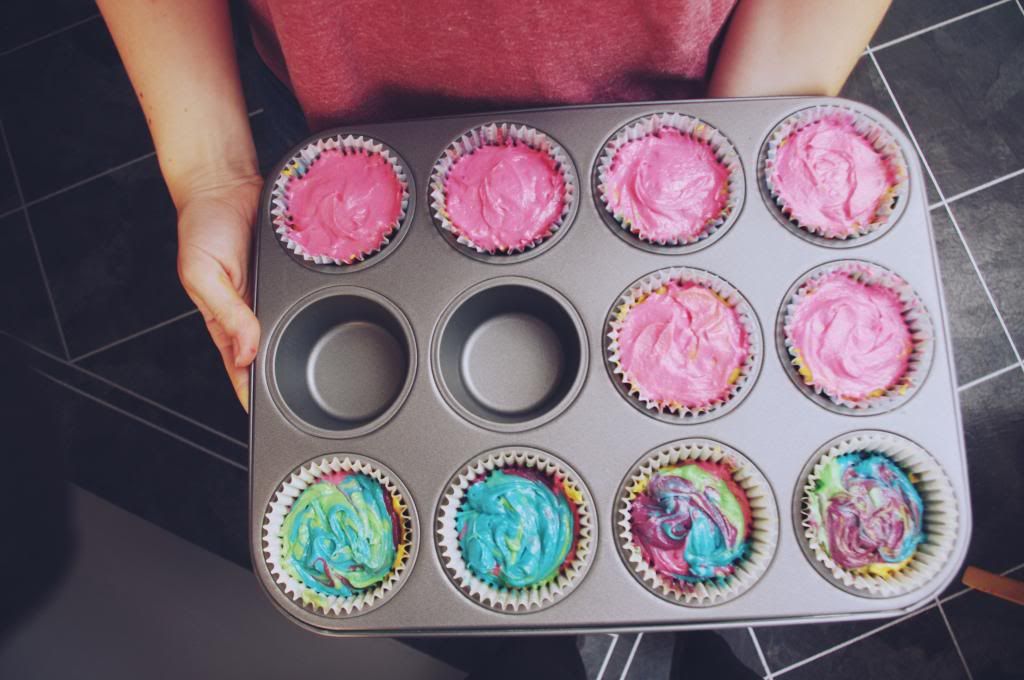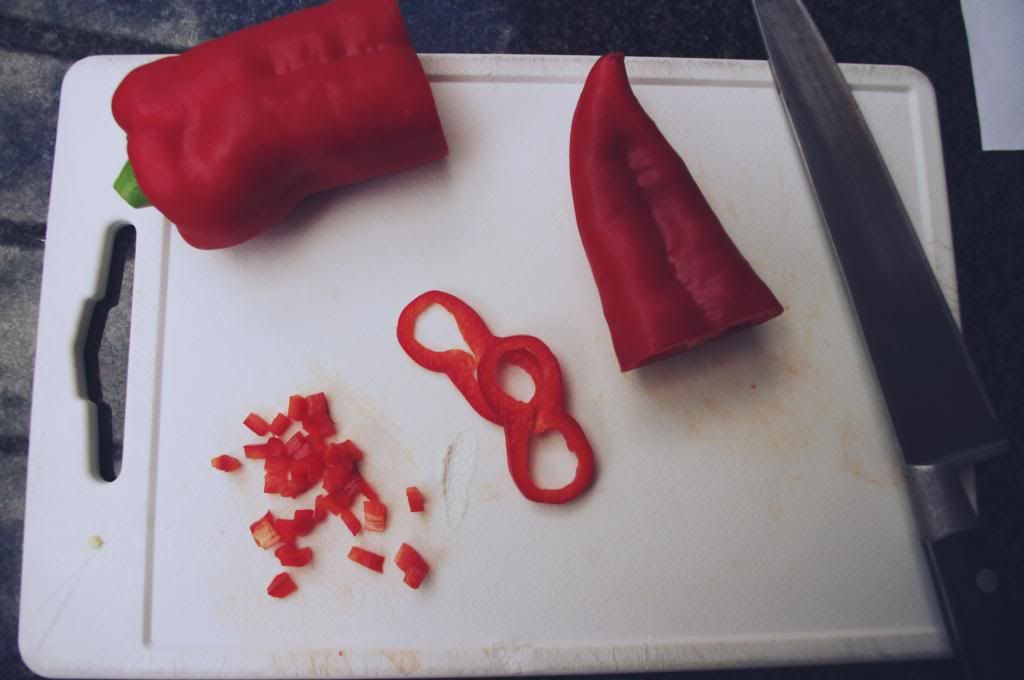 My sister and I spend a few days at my auntie's each year in the summer, and get up to all manor of activities including segwaying, scuba-diving, camden market shopping, badminton playing, and there's always lots of food involved. A few days before our visit, an email arrived in my inbox with details of this year's main activity; our own great british bake off. Rules and regulations included, our two outcomes were to be savoury scones and cupcakes of our own design and recipe. Each would be marked on aesthetic, presentation, taste and a few other important yummy food factors. With a maximum budget of £10 we bustled off to Sainsbury's and subtly went our separate ways to find our ingredients.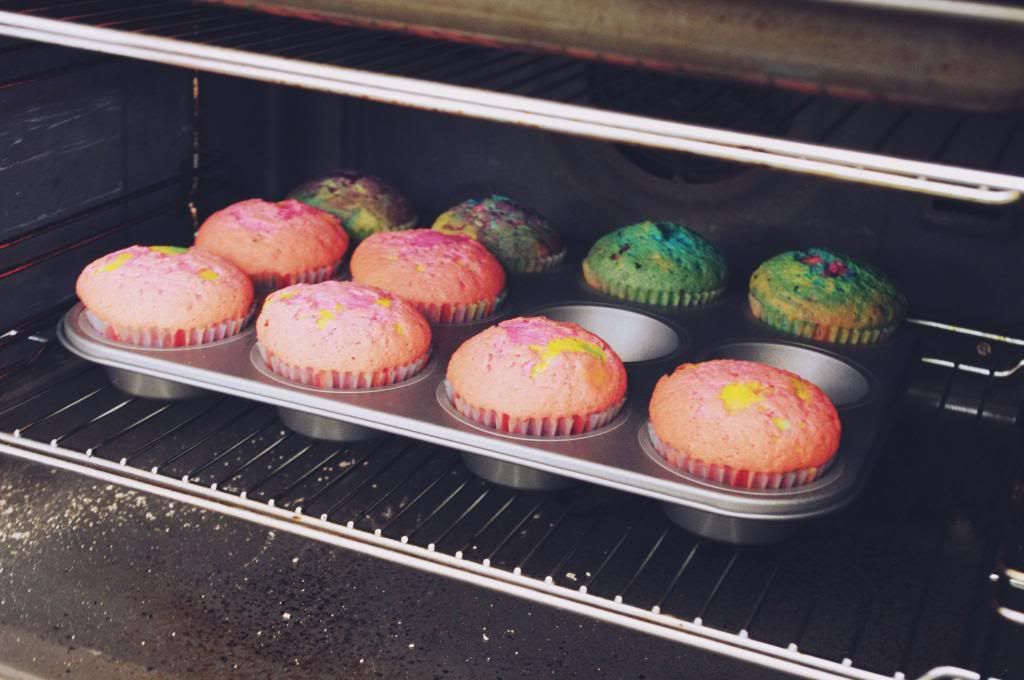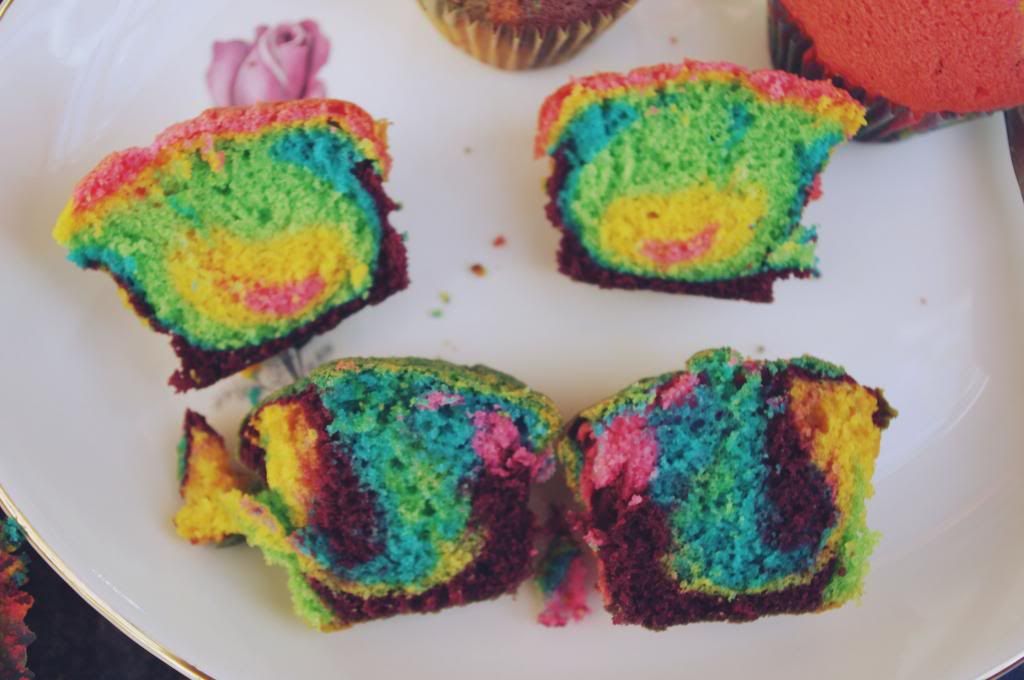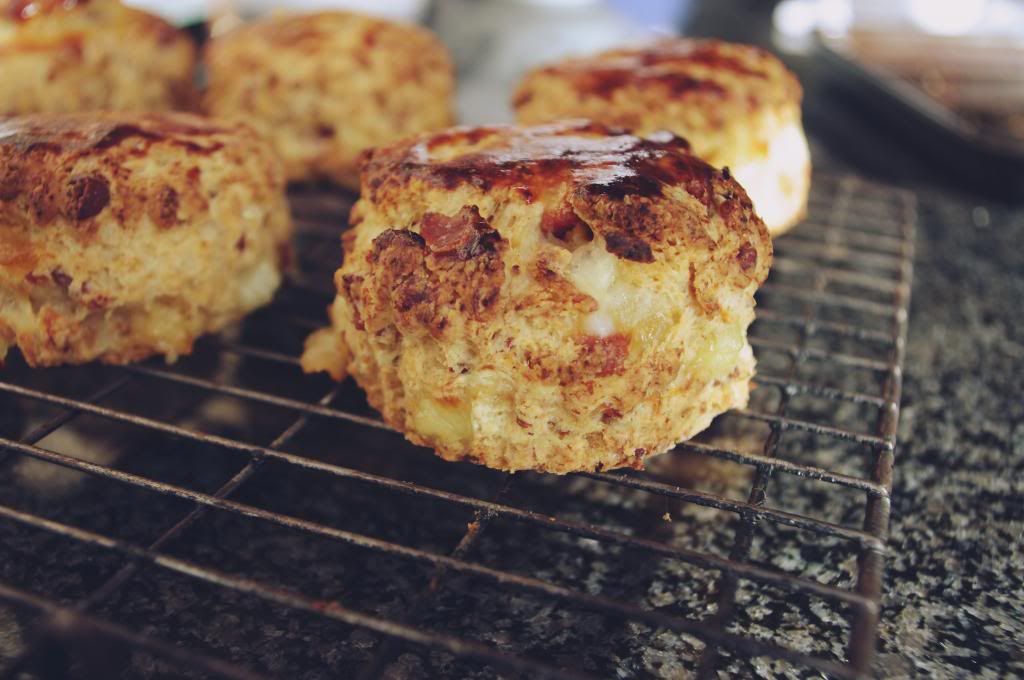 My sister and I were a team, and my Auntie and her best friend were a team. Surprisingly we both chose cheese and bacon scones (ours with a hint of red pepper and their's with paprika), but our cupcakes were very different, and quite frankly show our age.. We made rainbow sponge cupcakes with a rainbow topping, whereas they made sophisticated lemon meringue cupcakes.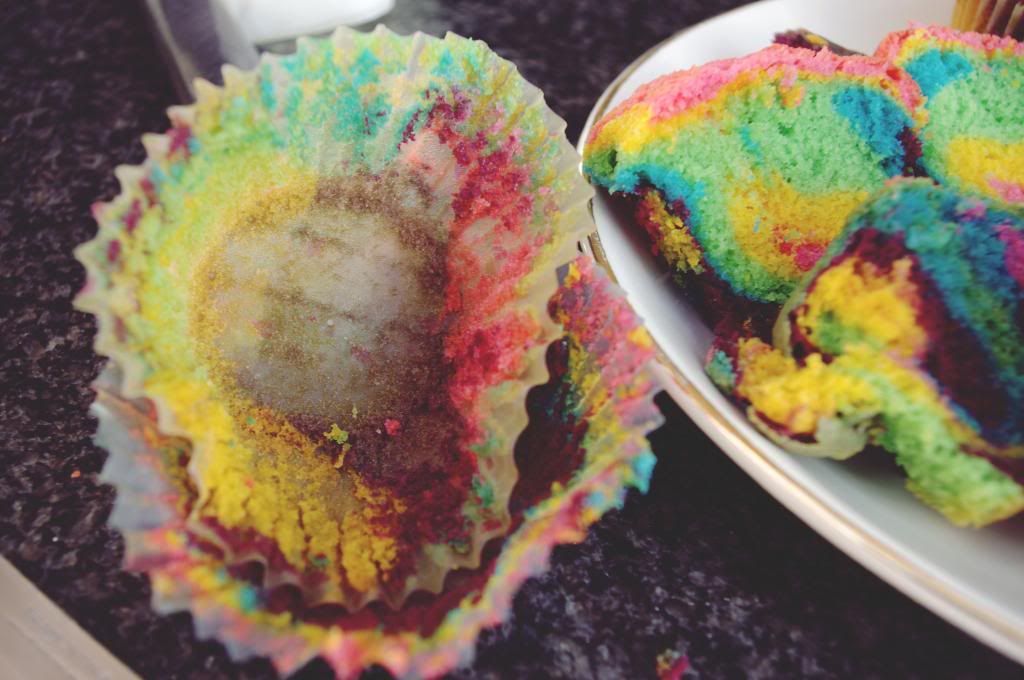 That Sunday afternoon was spent bustling around the kitchen getting in eachother's way mixing colourful icing, grating cheese and a growing pile of mixing bowls. Once all our delights had been executed, a neighbour popped round to have the pleasure of tasting and scoring each entree. My sister and I won the cupcake challenge, and they won the savoury scone challenge (just to make it fair, obviously).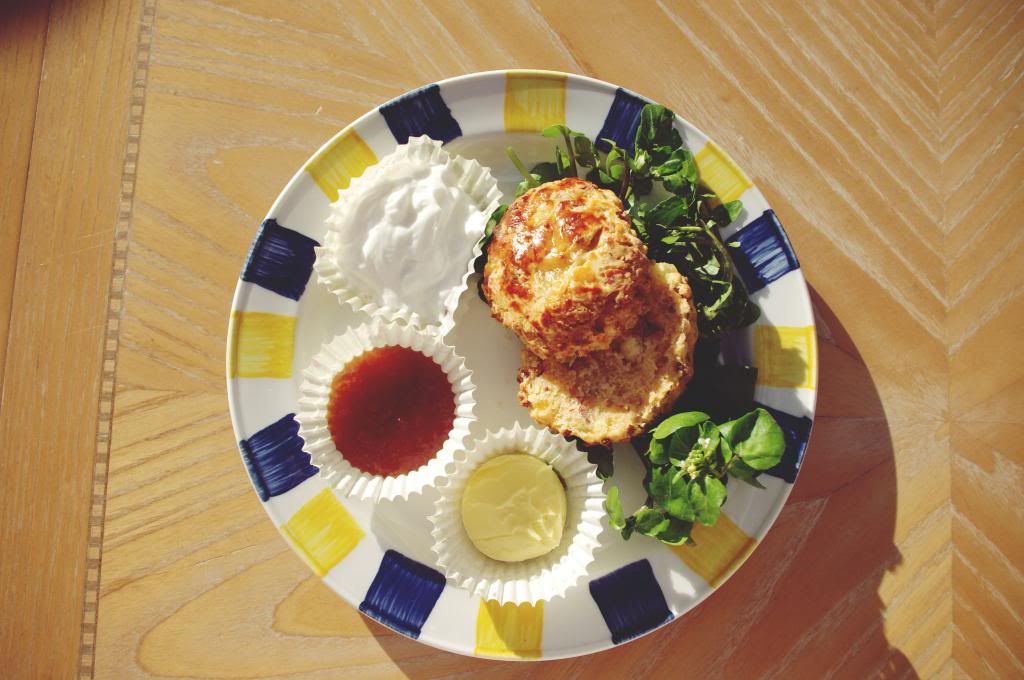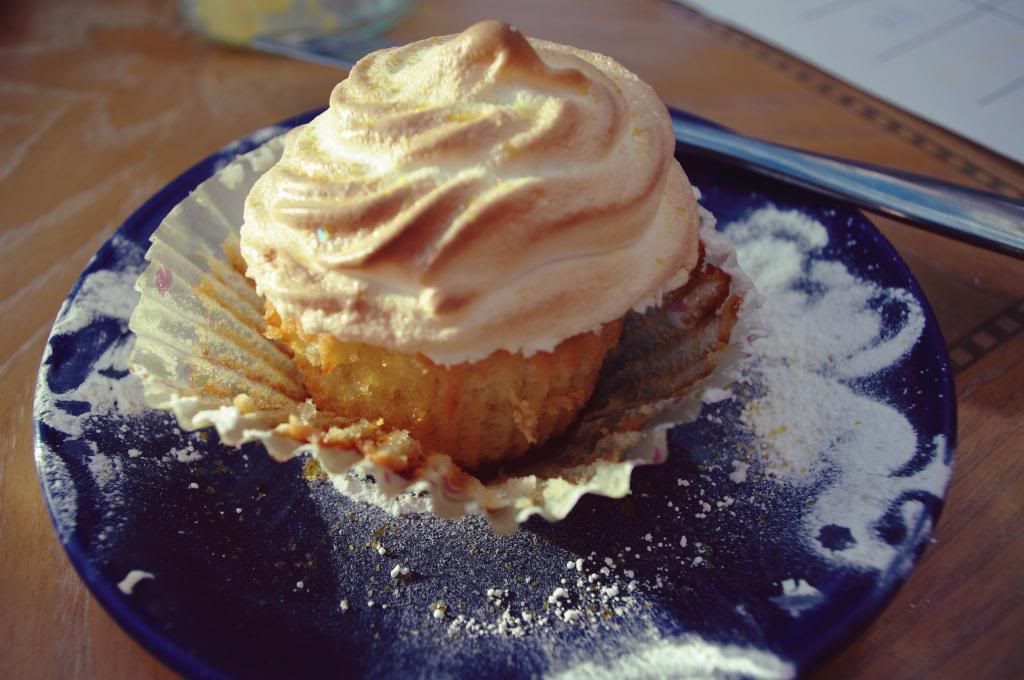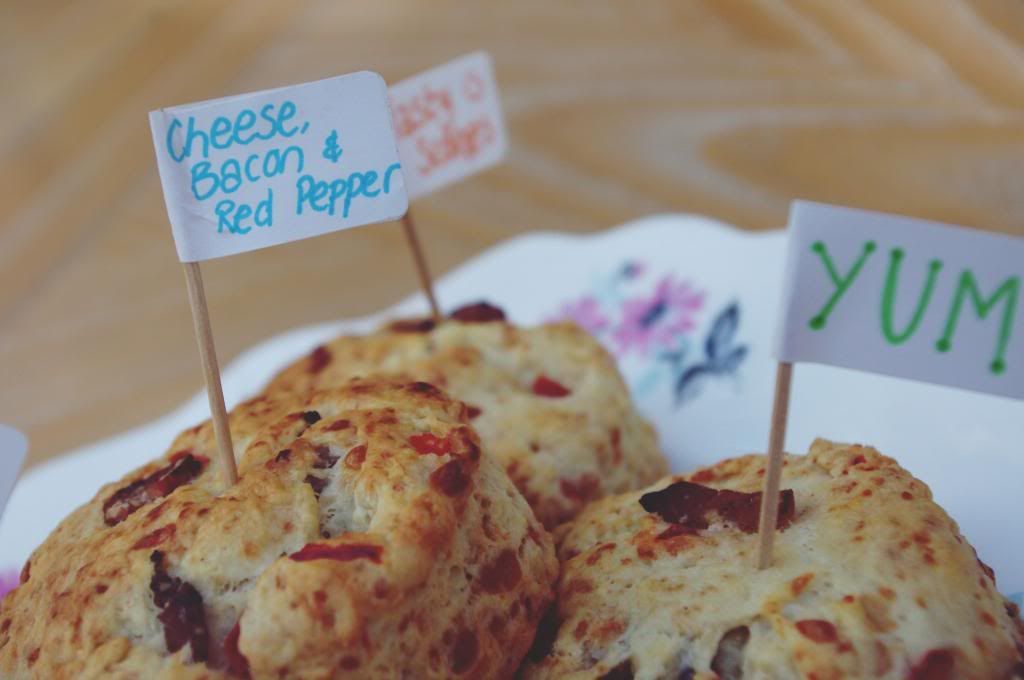 <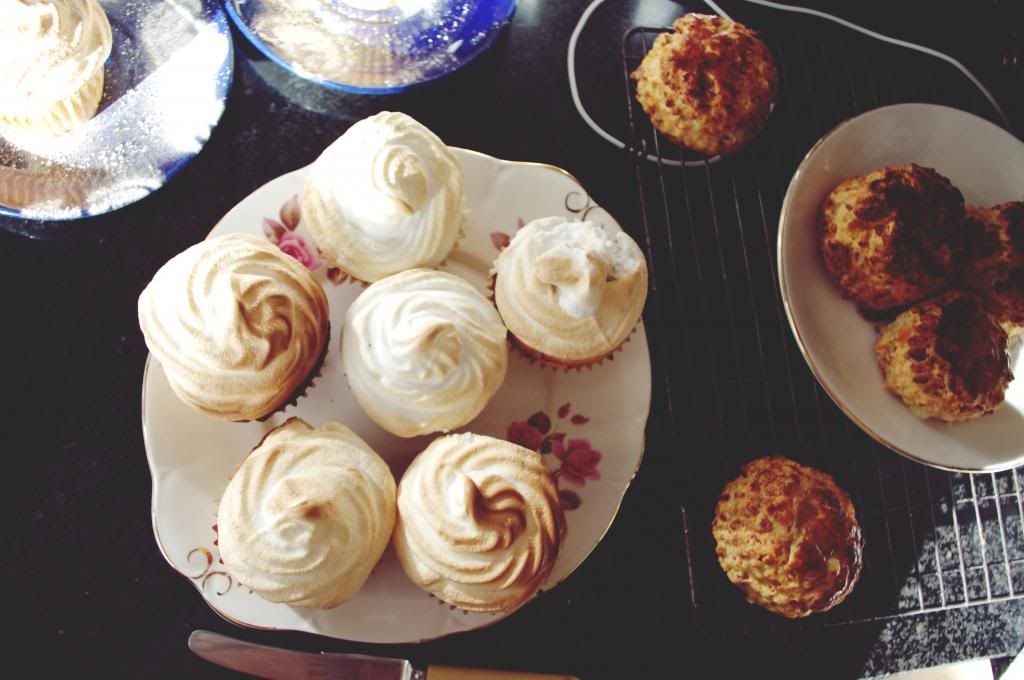 We had a lovely little time and all of our bakes were delicious!
P.S I've had quite a few little tweets and messages about some certain viewers voting for me in the
Cosmo Blog awards
- a massive thank you to all of you and lots of hugs <3 If I could bake a rainbow cupcake for all of you I would!
follow me | twitter | bloglovin' | instagram | facebook | pinterest