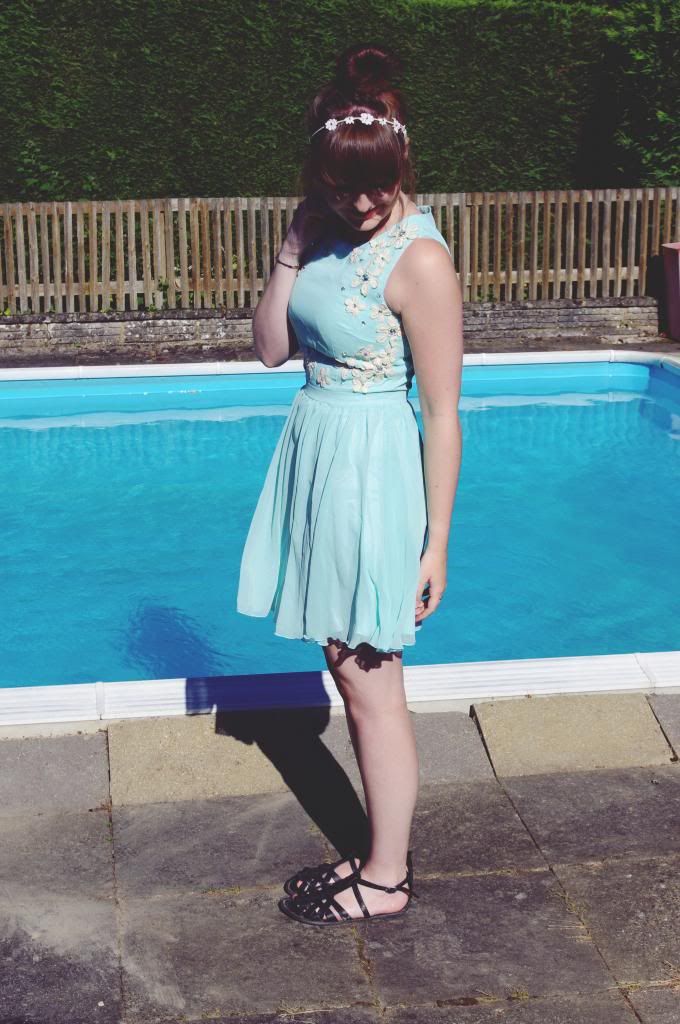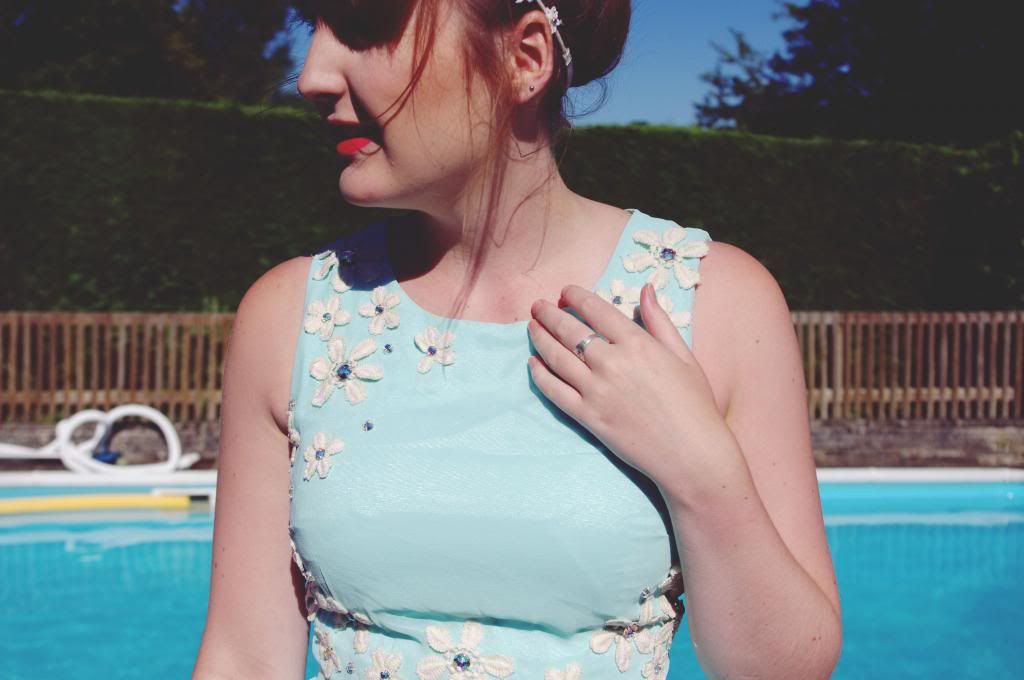 Dress: Chi Chi* | Shoes & Headband: Topshop
This gorgeous little light blue number is from an online store I hadn't heard of before -
Chi Chi
. They sell a variety of cocktail and evening dresses, all beautiful and on trend. At first I thought the price seemed a little much, but as soon as I pulled it on and zipped the zip, I could tell the quality was like something I'd never had before.
It's probably difficult to tell from photos, but it had a silky inner lining which made it thick, but not heavy. The skater skirt flowed quite freely around my thighs, and despite my chest usually being a 12, this fitted perfectly even though it is a 10. Perhaps letting you know I'm wearing black underwear here will give you the jist of the dress quality..! The white flowers are all perfectly sewn with no tease of unthreading or falling off, and finished off quite prettily with diamantes.

I can't seem to take these sandals off my feet, and by the looks of the comments on my last post, you loved them too!



follow me | twitter | bloglovin' | instagram | facebook | pinterest