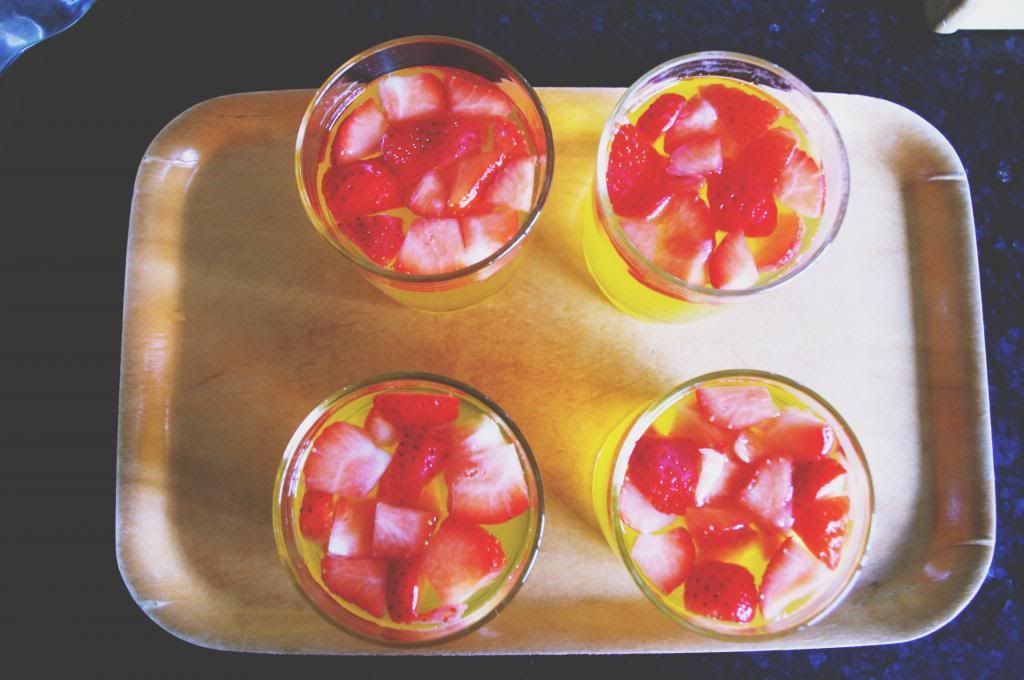 When the lovely people at Unity asked if I'd like to try this delicious new Ribena jelly recipe, I couldn't resist! I'm all for crumbles and sticky toffee puddings, but sometimes you fancy something a bit cooler and lighter in summer, and these little puds are perfect :)
You Will Need
500 ml Ribena Pineapple and Passion Fruit
5 Gelatine Leaves
3 Tbl Spoons of Water
Chopped Strawberries (approx 5) or Raspberries
Break up the gelatine leaves into small cm square pieces and put in a large jug.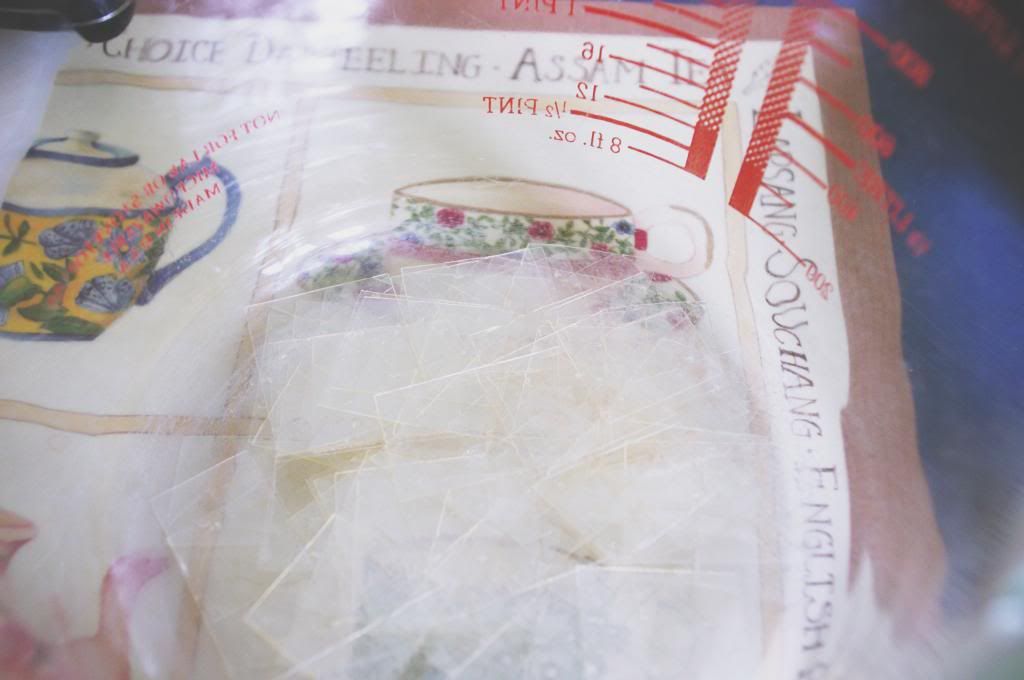 Pour three table spoons of cold water on and mix them a little to start them dissolving. You can stir them over a bowl of boiling water too to speed the process.
Now tip in the 500ml of Ribena and stir. Once your mixture is mixed, pour it into suitable jelly holds - I used small glasses which used to be Nutella - and scatter the strawberries on top. Just pop in the fridge to set and you're all done!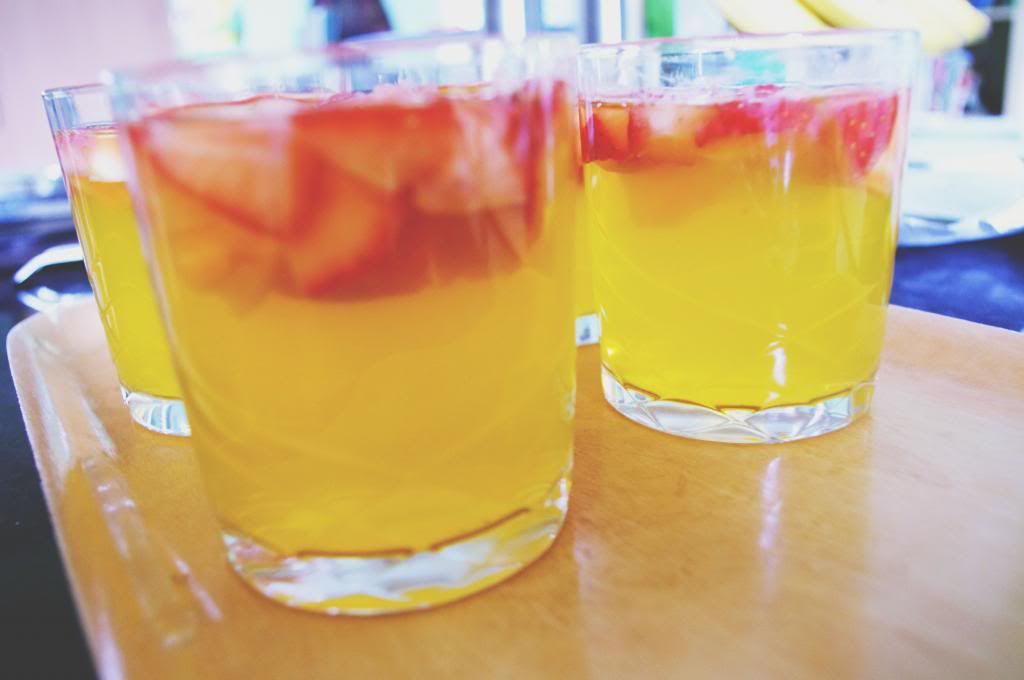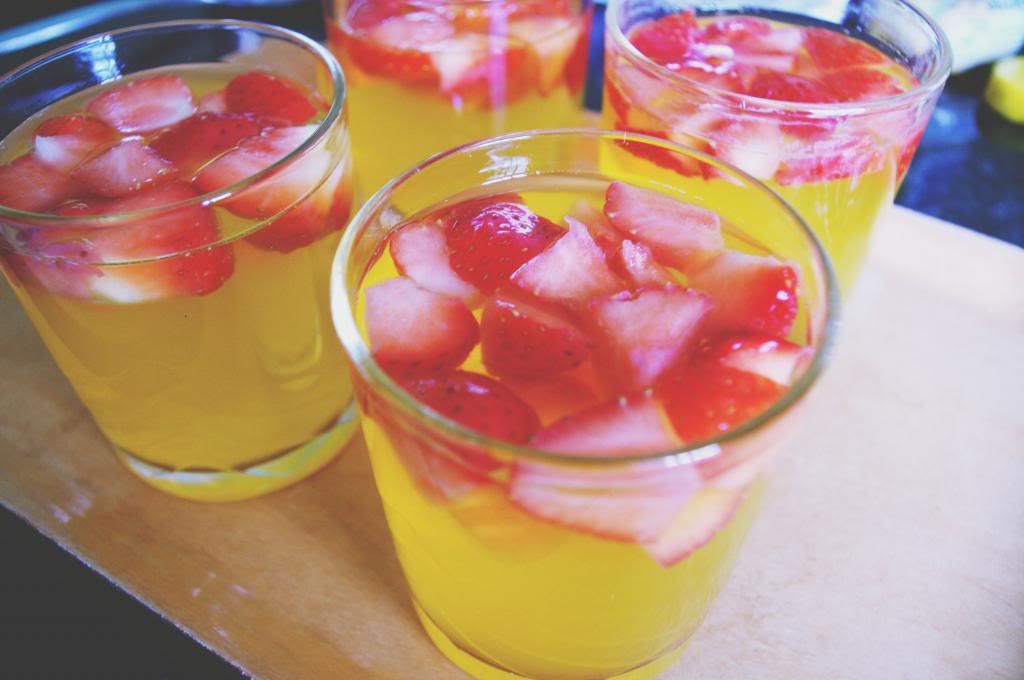 follow me | twitter | bloglovin' | instagram | facebook | pinterest