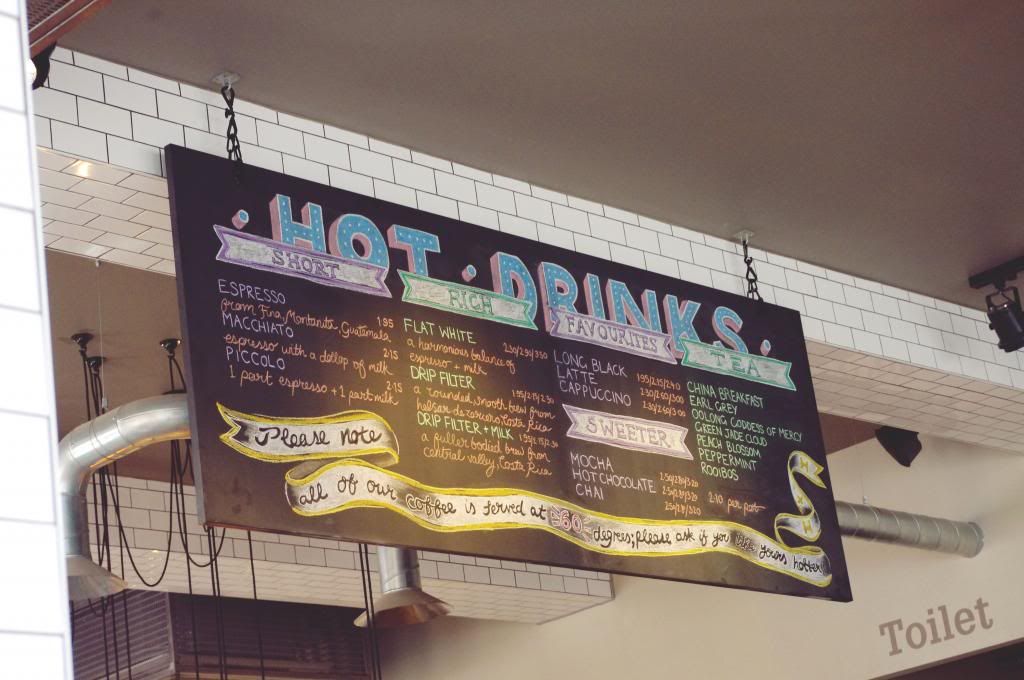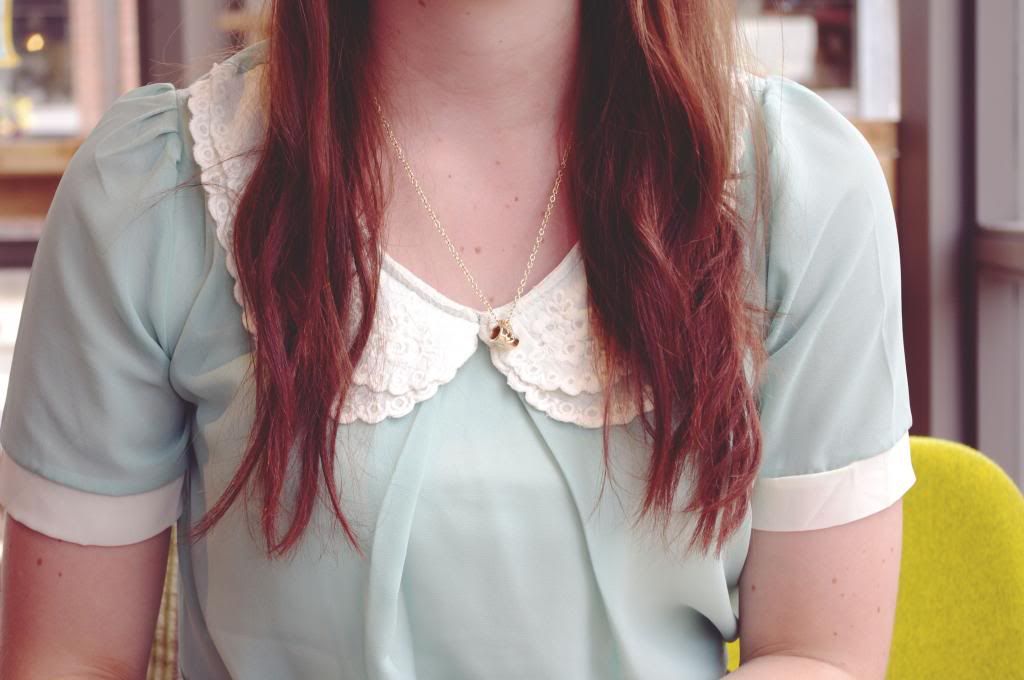 This morning Mum and I ventured into our local town to pick up a couple of things and to try out the new cafe. Many a coffee shop have launched here, but few have survived, so we were eager to try out the cappuccino's and home made cakes at the new
Harris and Hoole
. I slipped on my favourite vintage blouse and new
Millie'n'Mae
tea-cup necklace (so cute right?) and off we went in our delightfully non-air-conditioned car.
Upon arrival, the cafe was aesthetically pleasing and promisingly busy. However, when placing our order, we could barely hear what the lady was saying to us for all the noise. The cafe is full of hard wear with only a couple of sofas providing a soft spot. Therefore it proved quite echoey, not something particularly welcomed in a cafe.
Despite being underwhelmed by our tepid cappuccino's and blueberry and something muffin, it made a nice pause to our morning and it was refreshing to be sitting in a more modern environment than Waitrose. Mum said she'd had a nicer coffee there before, so perhaps Wednesday mornings aren't their thing. I can see weekends being a little more promising, and I'd love to go back and try their lunch menu of varying baps and super food salads.
follow me | twitter | bloglovin' | instagram | facebook | pinterest