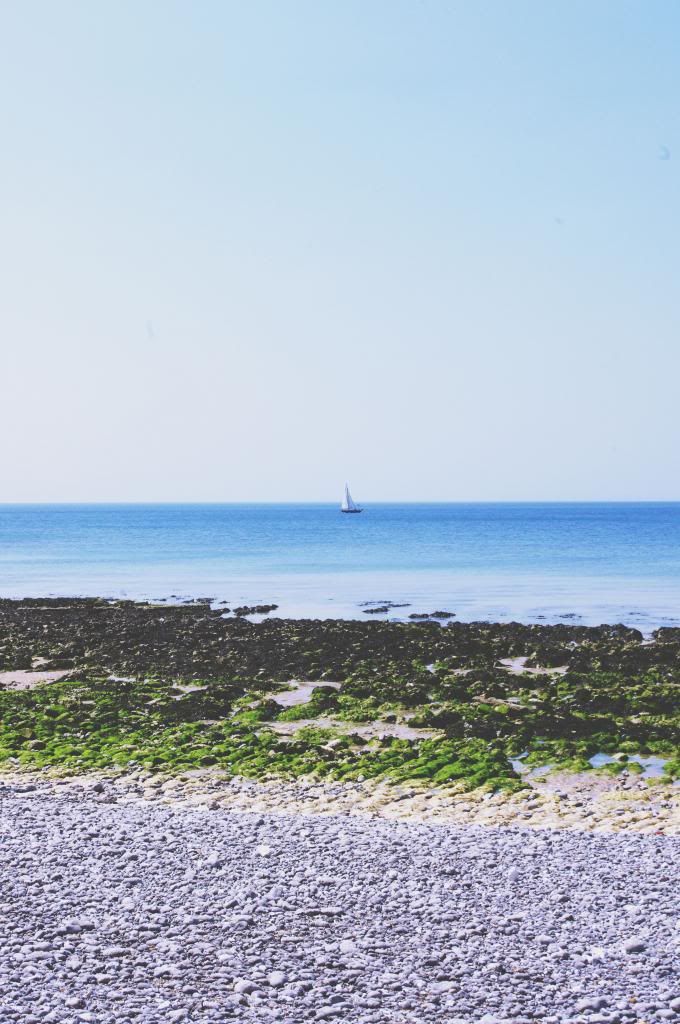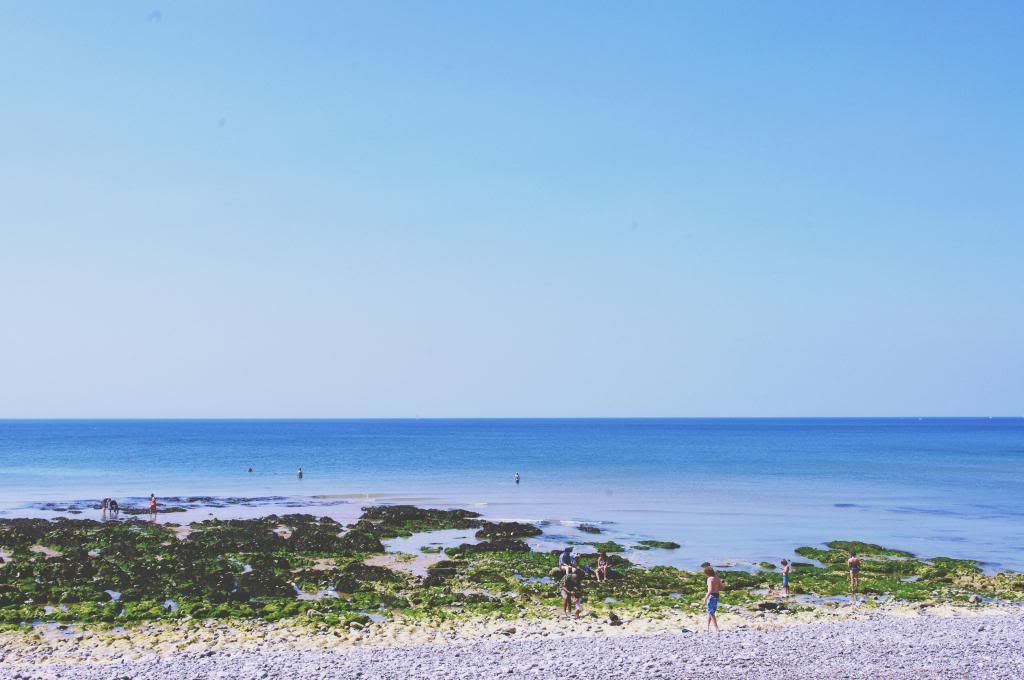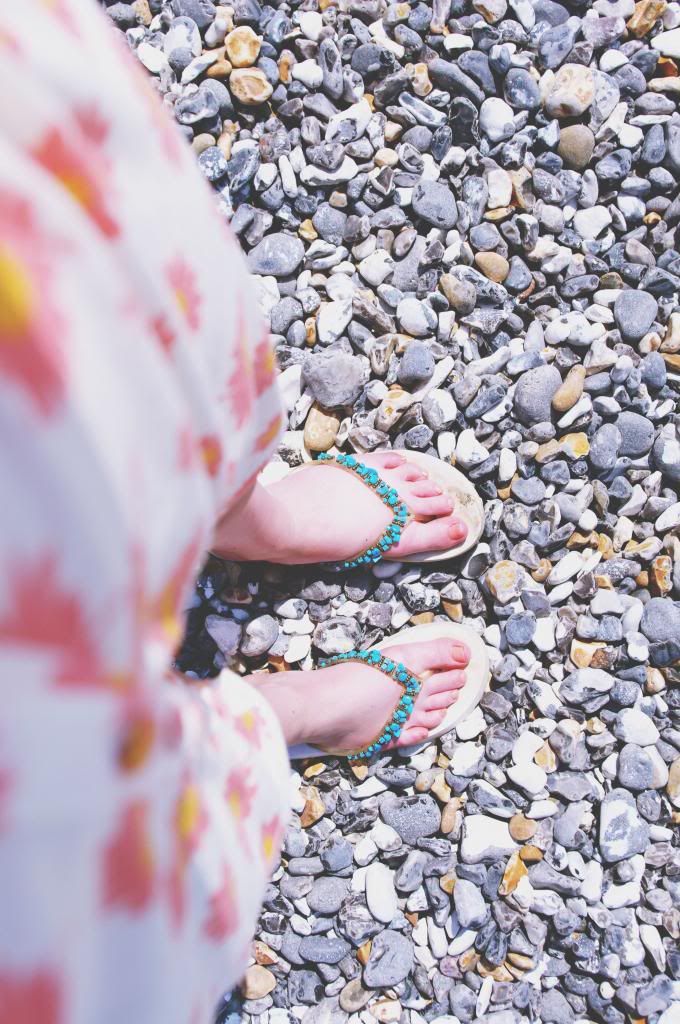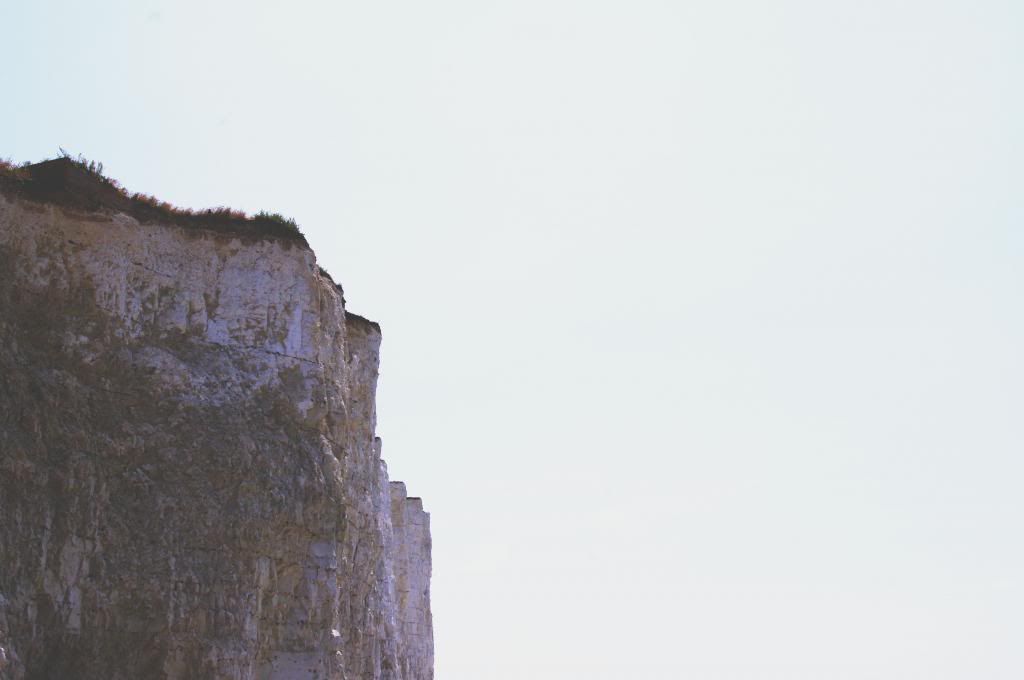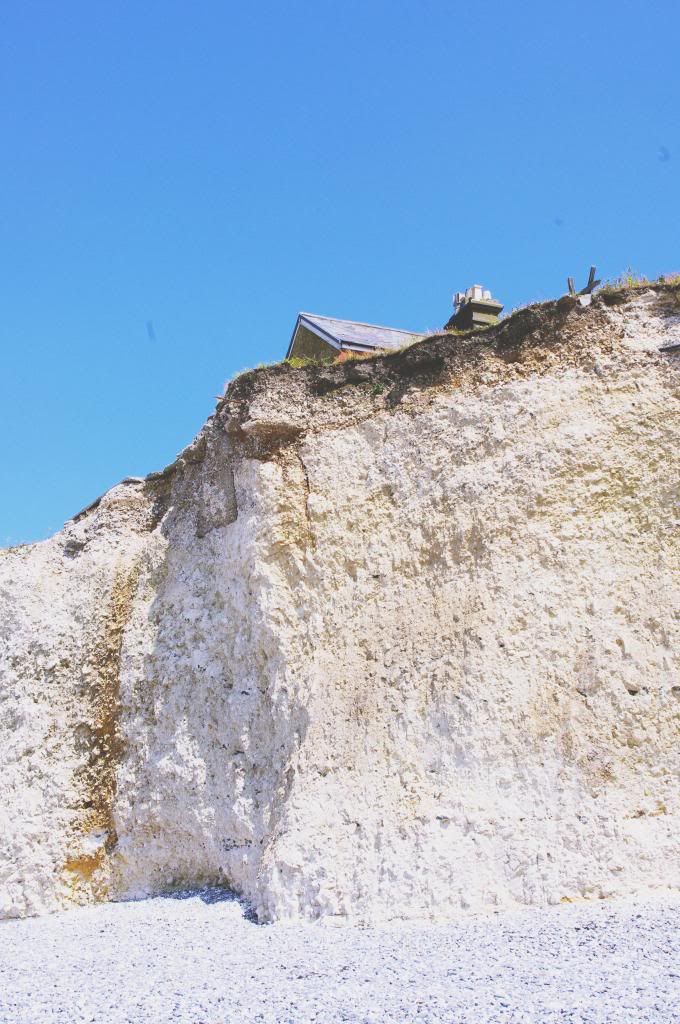 On Thursday I drove a couple of friends and I to Birling Gap, a pretty little stone beach nestled in the Seven Sisters. It was a baking hot day, and after burning quite a tremendous amount on Wednesday after falling asleep by the pool (rookie error) I was more excited about our bbq lunch than soaking up some rays.
After having a little paddle and complaining about the heat (typically British), we got a bit peckish and set up our disposable barbecue. Much to our dismay, us three 19 year olds couldn't get it to work. After some huffing and puffing, we packed up our chipolatas and cous cous and headed off to the quaint little village of East Dean.
I had lunch in The Tiger Inn back in May (
remember this post?
) so knew it would be perfect to rescue our rumbling tummy's. I had a delicious smoked salmon and prawn salad, whilst attempting to cool down in the shade.
Although it wasn't the day we had planned, it was still lovely to visit the beach and our lunch was very yummy, even though it wasn't a seaside barbecue!
follow me | twitter | bloglovin' | instagram | facebook | pinterest