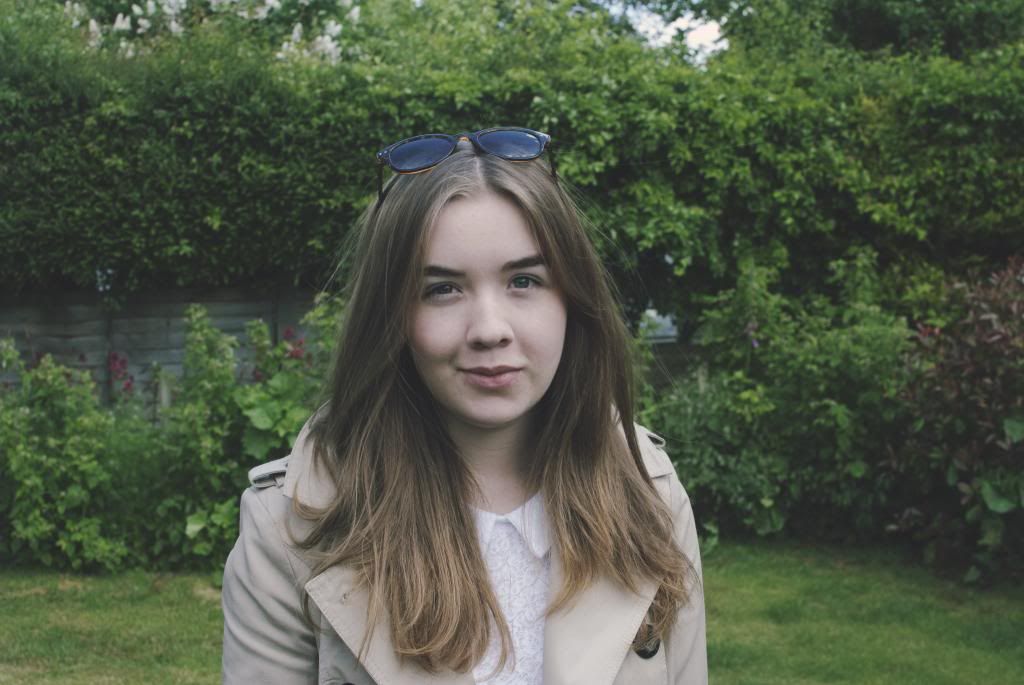 trench and jeans: primark
top: topshop
shoes: newlook
sunnies: H&M
Hello strangers! I'm Livvy from
tea toast fashion
, where I ramble allot and take pictures of pretty things and sometimes throw in an outfit post to the mix. Today I wanted to share an outfit that seems to sum up the english weather at the moment (if you're not in england the weathers a bit poo) I always feel a bit of a grown up in this coat, probably because the rest of the time I live in my beaten up leather jacket thats not so grown up...
Papa newman kindly took these shot for me as he saw me battling the wind with my tripod / being windswept and interesting which is only a good look in a l'oreal advert (i tell you this for free) however papa n loves to shout 'love the camera daaaahling' in what he thinks is a Mario Testino fashion, sorry Mario).
Well i think thats enough rambling on Sophie's lovely blog, hope you enjoyed me invading for the day!
love livvy xoxo
bloglovin
facebook
twitter
instagram