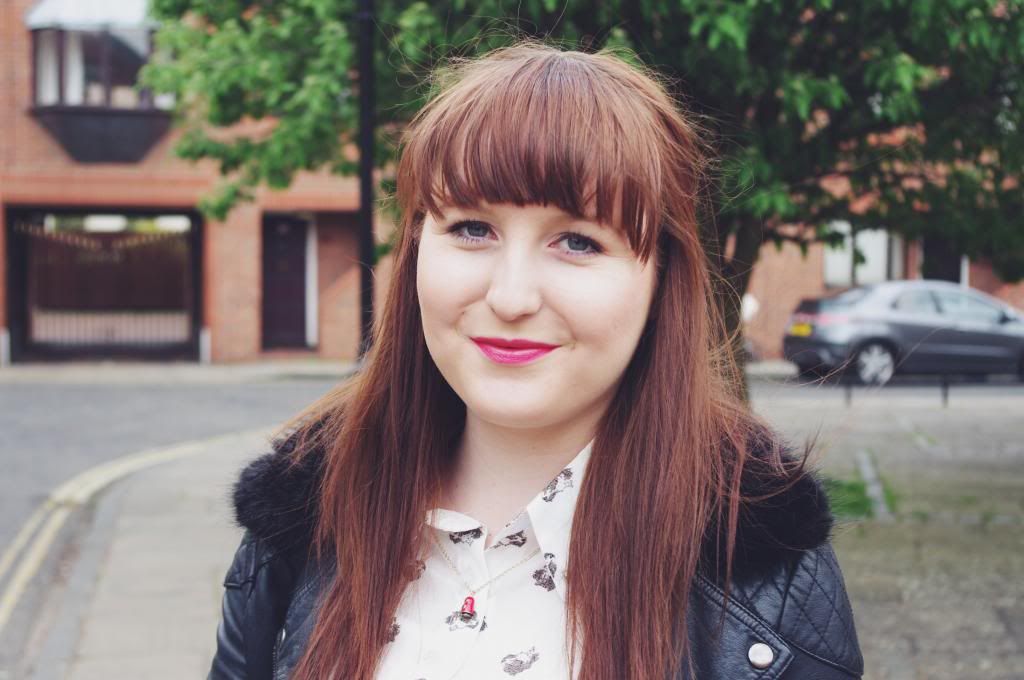 This week's been a lot less stressful, partly because I've finished my 3D animation module, and partly because I've sorted my date for going home which has calmed me down a lot. I had a lovely little day trip with my flatmate to York yesterday where we visited the traditional Yorkshire Sweet Shop (and bought them out of fizzy bubblegum bottles), had a yummy pub lunch and wandered around the shambles before getting hit on by a rather dishy love film ad man. Oh and the best part of our day was spending an embarrassingly long time in the Disney Store cooing over all the toys and we even ended up buying plastic mugs with our favourite character on .. Yes I am almost 19.
When I speak about blogging with my friends, the one thing they always say is how much money I must have to spend on clothes. But I don't really spend that much, I buy on average one thing a month, and thrift a lot of clothes or steal them from family members. Let's be honest, how often have you seen this leather jacket, or my Topshop t-bars and Zara satchel..?! However, yesterday I spent £55 on cosmetics. I don't buy cosmetics! I'm not a beauty person, I'm a creature of habit and wandering down beauty isles just baffles me. I'm not sure what happened, but I just went crazy in Boots and Superdrug and bought all the items I've made note of after watching youtubers for months now. So to make me feel a little less guilty and to get even more use out of the products I bought, I'm probably going to do a 'haul' post after I've used them all a bit.
I've also got a University post in the works after a lot of interest after I tweeted about the possibility of writing one last weekend. There seem to be a lot of negative posts about it, which I think is a shame because no two peoples experiences are the same, and personally, my first year here at Leeds Met has been the best year of my life (well, 8 months).
Enjoy your bank holiday weekend!
follow me | twitter | bloglovin' | insta simple_sophie