With festivals cropping up here there and everywhere, and my huge jealousy for those lucky ones that attended Coachella, I decided to put together a few suitable outfits. I'm a huge fan of the festival vibe, bohemian look, but sadly only ever get to wear these pretty clothes on holiday where it's positively warmer than the UK.
When the guys from Equestrian Clearance got in touch with me about their wellingtons, considering Creamfields was cancelled half way through last year from the sheer amount of rain, I knew they'd be perfect for festival outfits.
Hat, Playsuit, Bag, Wellingtons
This grunge style look will get heads turning with those galaxy print shorts and studded bag. Simple but stylish.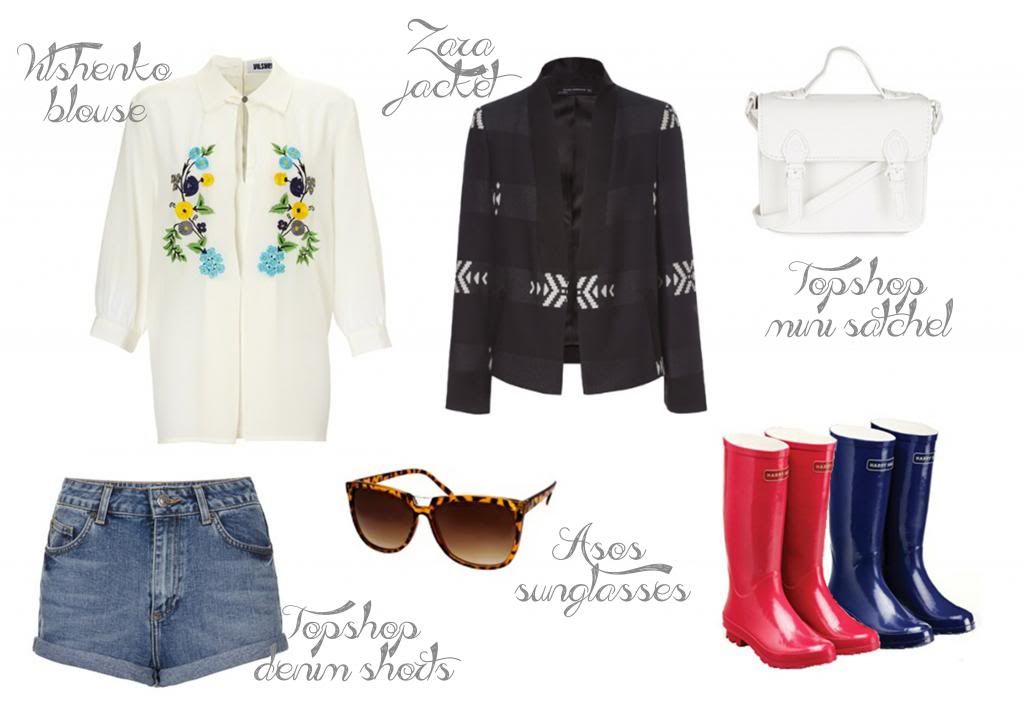 Blouse, Jacket, Shorts, Wellingtons, Satchel, Sunglasses
This is my favourite look out of all four. The cute motel shirt tucked underneath a pinafore with knee high socks and a rucksack might scream school girl, but it also emits a cute and trendy look topped with a girly flower crown, guaranteed to attract jealous eyes.
Wellies might not be the most comfiest of shoes, but they're certainly the most practical (hi mum) and these block colour
Equestrian Clearance
ones are plain enough to not clash with prints in your outfit, but cool enough to avoid the farmer vibe.
What will you be wearing at festivals this summer?
follow me | twitter | bloglovin' | insta simple_sophie