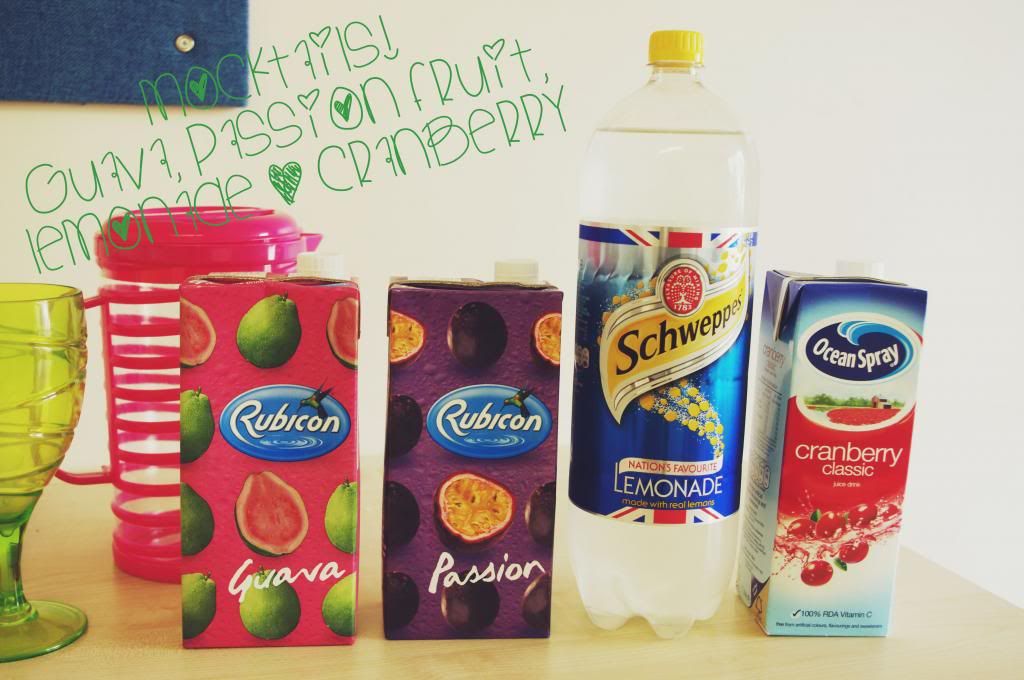 With the odd sunny day here and there, it's the perfect time to get out your straws and stirrers and sip on some mocktails. Obviously for a lot of us, they're more likely to be cocktails, but I tried my hand at some fruit juice delights and they turned out beautifully! I managed to find some Rubicon juice which specialize in 'tropical juice drinks' so make these mocktails a lot yummier!
I find cranberry juice quite tart and after a whole glass, a bit unpleasant. However, mixed in with the sweetness and slightly thicker passion fruit rubicon juice, the tartness is balanced out. Add a bit of fizz with lemonade and it makes for a very refreshing drink.
Guava's not a juice many people have tried, but it definitely tingles your taste buds and has an almost smoothie like consistency with a hint of banana. So to jazz this up a bit I stirred in a splash of lemonade and soon finished off the glass!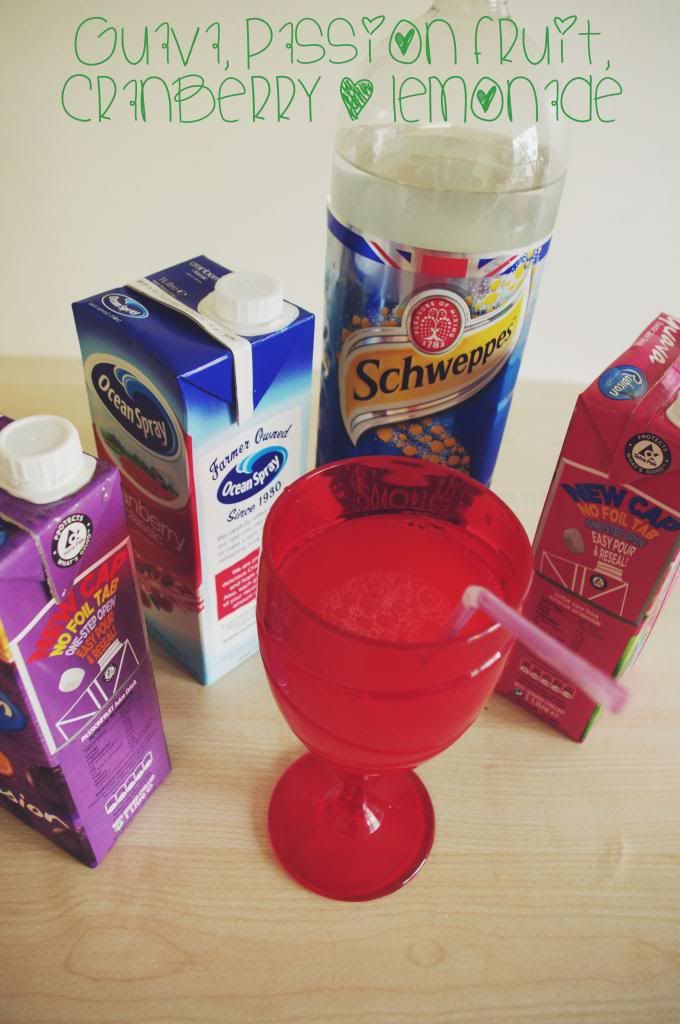 When I mixed all of my juices together, you can imagine the fruity yumminess it made, and topped off with some fizzy goodness, it's my favourite out of the tropical mocktails!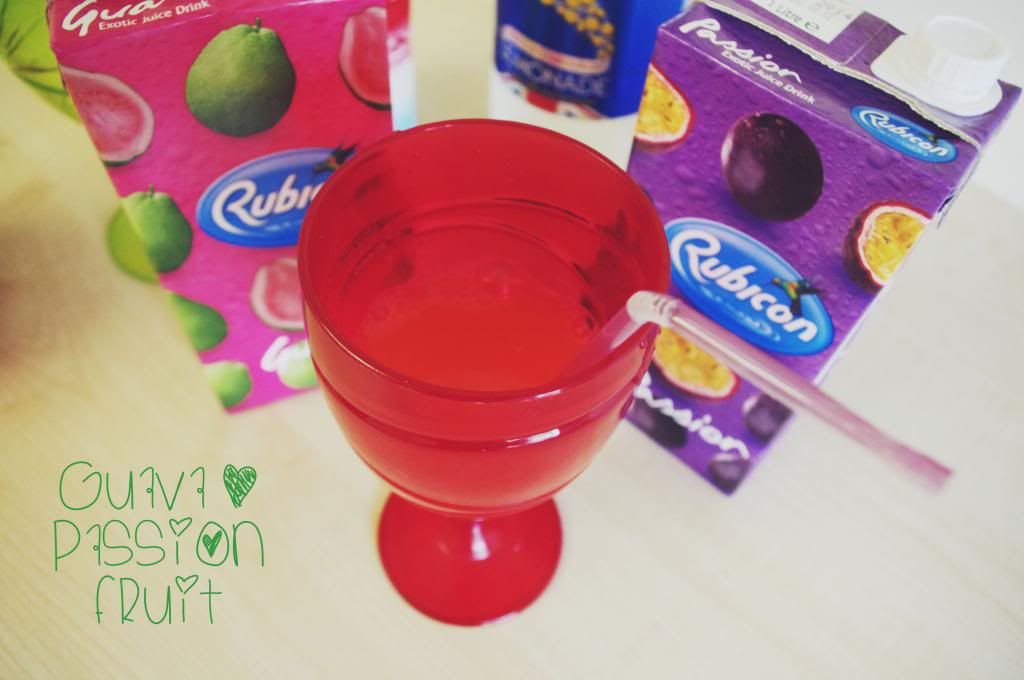 For a mocktail that's more on the smoothie side, I combined guava and passion fruit which created a truly yummy delight, and perfect for cleansing your palette after a meal.
However, if you're looking to spice things up a bit for those summer parties, then have a peek at this video below from
Spa Breaks
to try your hand at some cocktail making!
follow me | twitter | bloglovin' | insta simple_sophie