Thanks to my Mum's love of baking, my sister and I have been treated to quite a few home made delights over the years; and many of these have come in the form of cakes. Unfortunately, I am a real lover of cakes, and most things sweet for that matter. But I think the cake of all cakes, has to be a Victoria Sponge. Whilst being at Uni, it has surprised me how few people actually know how to make a sponge without using a Betty Crocker packet. So I decided to write up this post, to show you how easy it really is, to make a delicious Victoria Sponge.

You will need:
3 Eggs
Caster sugar
Self raising flour
Margarine
tsp Baking powder
A couple drops of vanilla essence
And strawberry jam and icing sugar for decoration


First and foremost, pre-heat your oven to 170 degrees and weigh your three eggs. Now the caster sugar, self raising flour, and margarine all need to be the same weight as your eggs (usually around 200g). Once you've weighed these, put them all into a magimix, before adding a couple of drops of vanilla essence and a tea-spoon of baking powder.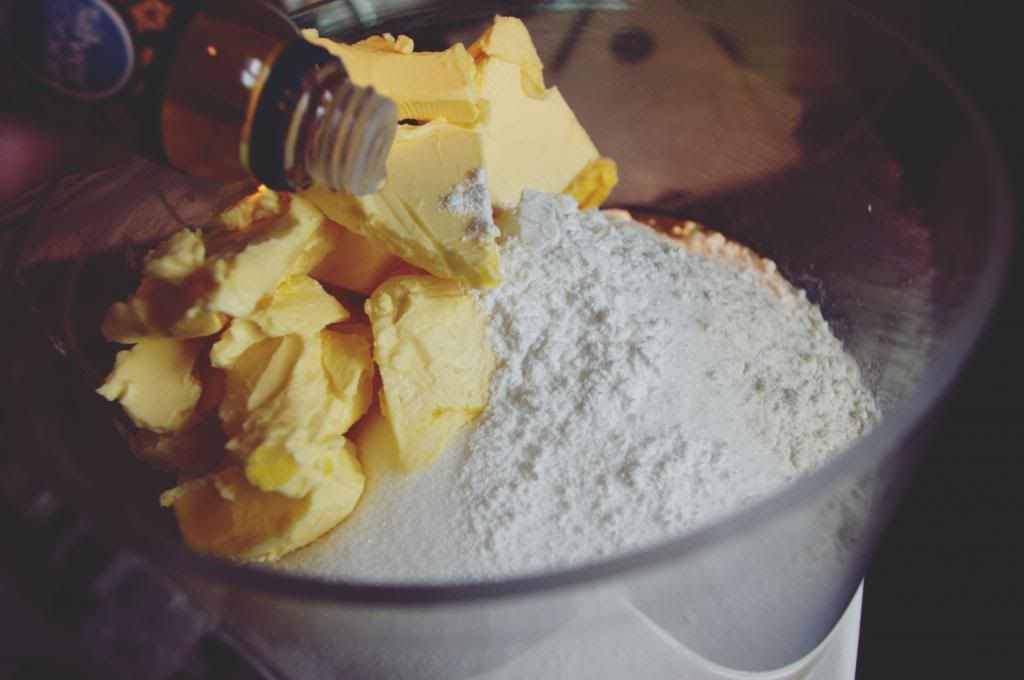 Woosh it all together and wipe around the edges with a spatula before wooshing until it's all mixed in.

Poor the mixture into two circular greased cake tins, and pop in the over for around 20 minutes, or until golden. Now you can eat the left over mixture which is my favourite part of the whole recipe!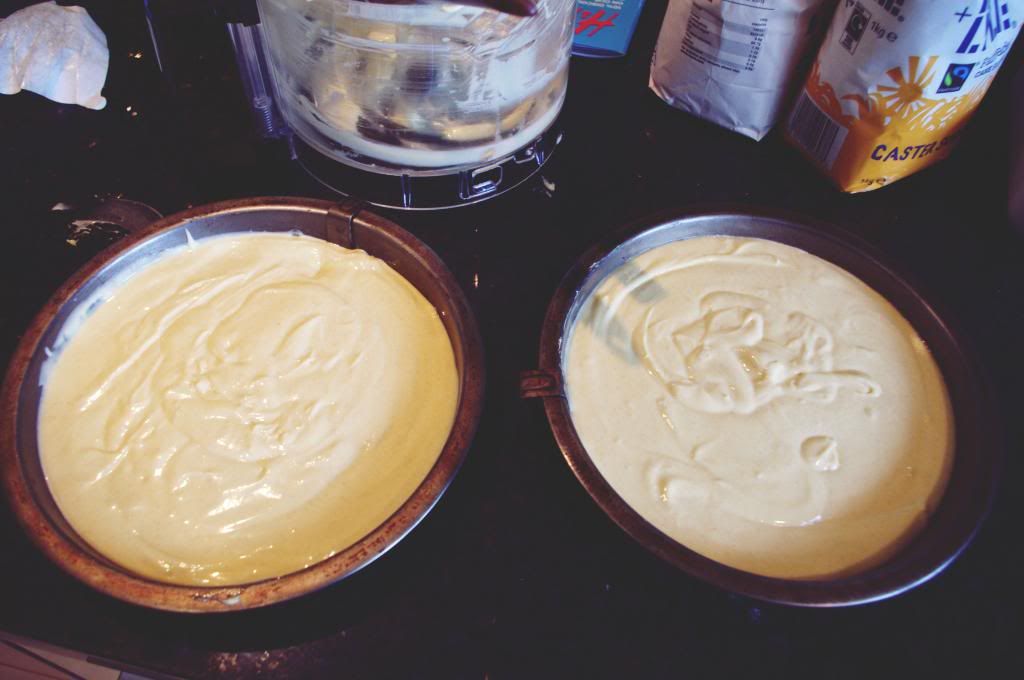 Press your sponge lightly with a finger, and if it 'bounces back', then it's ready to come out of the oven and onto a drying rack.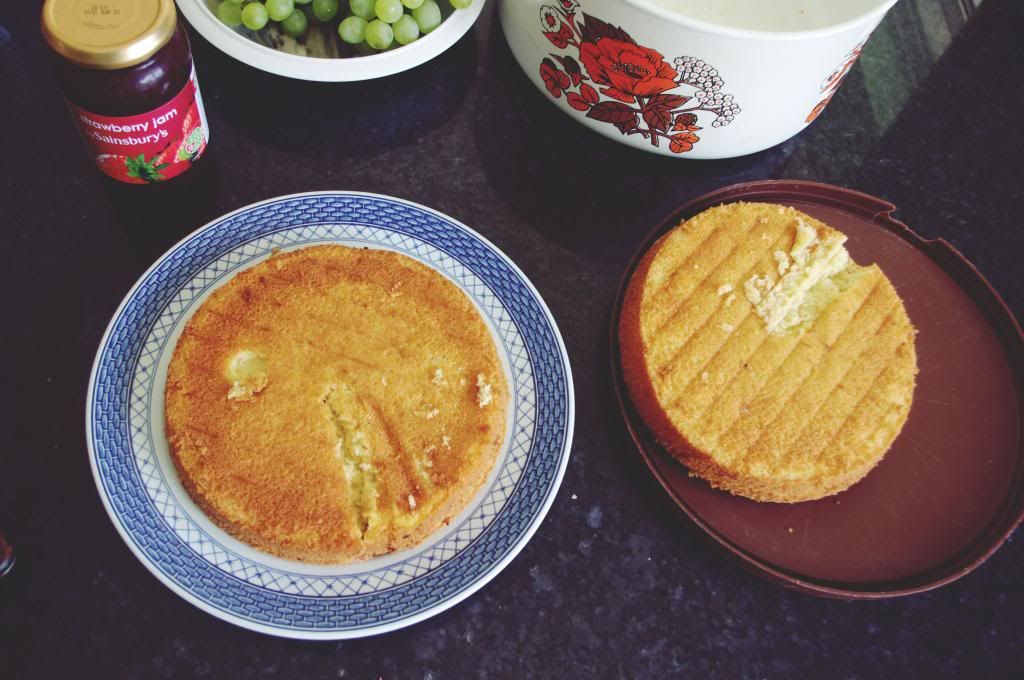 When the sponges have cooled, layer one with strawberry jam using a palette knife. You can use fresh strawberries if you like, but I find these can make the cake a little soggy.


Now layer on the second sponge and dust this all over with icing sugar.


Plate it up, and you're ready to slice! Enjoy :)
follow me | twitter | bloglovin' | insta simple_sophie