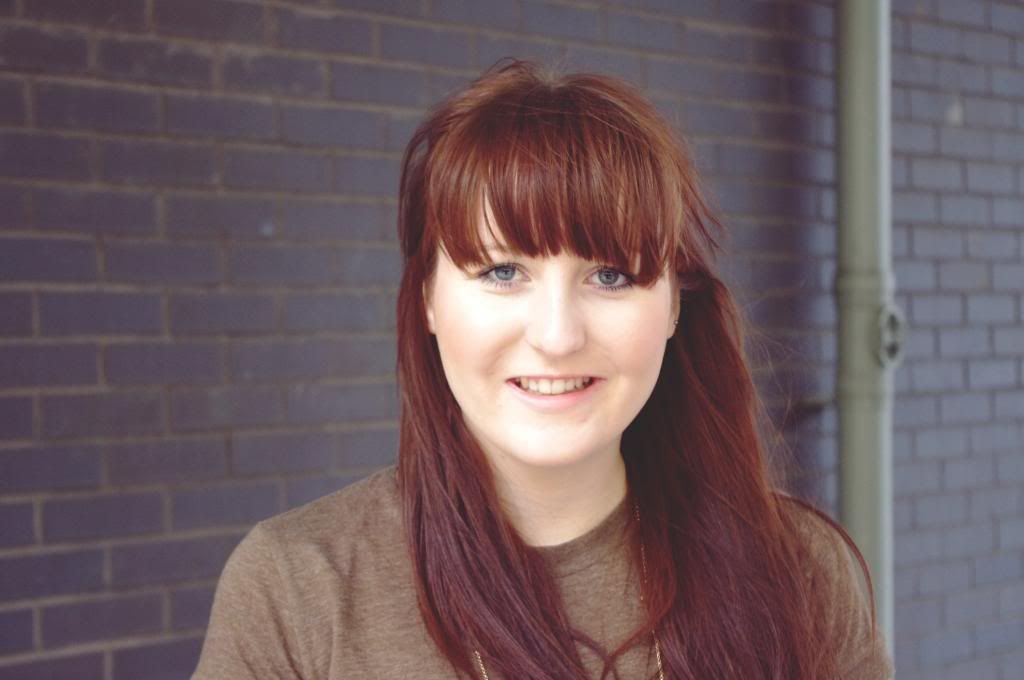 I'm not really sure what's happened to my hair here, I guess it's the way I've edited the photo, but it's never looked this colour before in my life, neither have my eyes looked so blue..?!
As per usual, I've had a busy week. Last Sunday evening I just broke down over all the things I have on my plate at the moment, and I think it had just hit me how little time left I've got at Uni, and how long I'll be at home over summer without the people I'm used to seeing every day. It made me realise how positive I am, and how I take everything in my stride and rarely say no to anyone. I guess this is a good attribute, but along with my anxiety, everything piles up inside my head and eventually I can't put on a brave face anymore and just explode. A call from Mum helped a lot, and as per usual, she knew exactly what to say.
I bought a plain notebook last week to use as a diary. A friend of mine who also suffers with anxiety and panic attacks recommended it as a way to get everything out of your head and onto a page. I've found it quite therapeutic and reading my entries back has helped me evaluate things I need to focus on, and things I need to put on hold.
I've managed (I think .. famous last words) to sort a placement for June which I'm so excited about. It's helped my anxiety as it's a little bit of structure in my three month summer break. I'm putting together a few little posts for a summer series, mainly wish lists and outfit ideas just to get our heads out of these grey windy skies and looking forward to a well earned break when the sun, hopefully / possibly shows its face for a couple months!
I've just realised how often I've said anxiety in this post; but it really has become a common occurrence for me at the moment :( On a positive note, my first internship article went live this week, you can read it
here
, and I reached 500 followers! Thank you all so much, I haven't had time to sort a giveaway but I'll get one sorted in the summer as I haven't done one in over a year now :) Hope you've had a good weekend and be sure to follow me over on
bloglovin'
to stay up to date when GFC bites the dust!
follow me | twitter | bloglovin' | insta simple_sophie