I've been doing a fair bit of street styling at the moment, mainly for my internship, and it occurred to me that I automatically just shoot photos of girls. When I'm scanning crowds of stylish 20 somethings, it's not that I ignore the male fashionistas, I just assume that readers enjoy street styling posts because they can draw inspiration from current every-day girl-next-door trends. However, whilst scrolling through some male street styling blogs, I found it really interesting looking at the outfits these men (we're not talking boys) put together.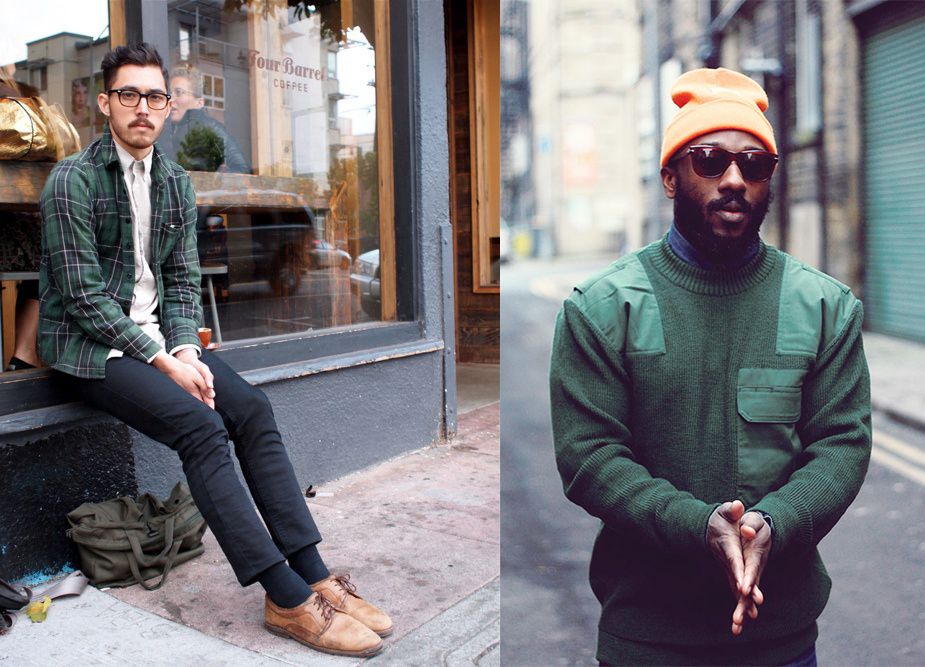 I think for a lot of us (correct me if I'm wrong), we're spending so much time drawing inspiration for our own outfits, that we don't pay interest in the attention and detail some guys put into their wardrobe pieces, and the amount of money and time they spend on grooming. Just take a walk down the male isles in Boots and you'll be amazed at the amount of products available to them. Maybe I'm just being naïve, and considering lil old me is single and I've never had the pleasure (questionable) of living with a guy – other than my dad and cat – I might have missed the obvious boom in male vanity. But I'm here now, and after researching through friends and the internet, it seems I'm a bit behind, especially as a survey by
First4Lawyers
discovered that
12% of guys have been injured from eyebrow waxing
already. Not even I have tried eyebrow waxing. And this
GQ article
states that even though many men enjoy being pampered, including the celebrity likes of Jonathon Ross and Kevin Spacey, they're not as keen to admit it as us girls are.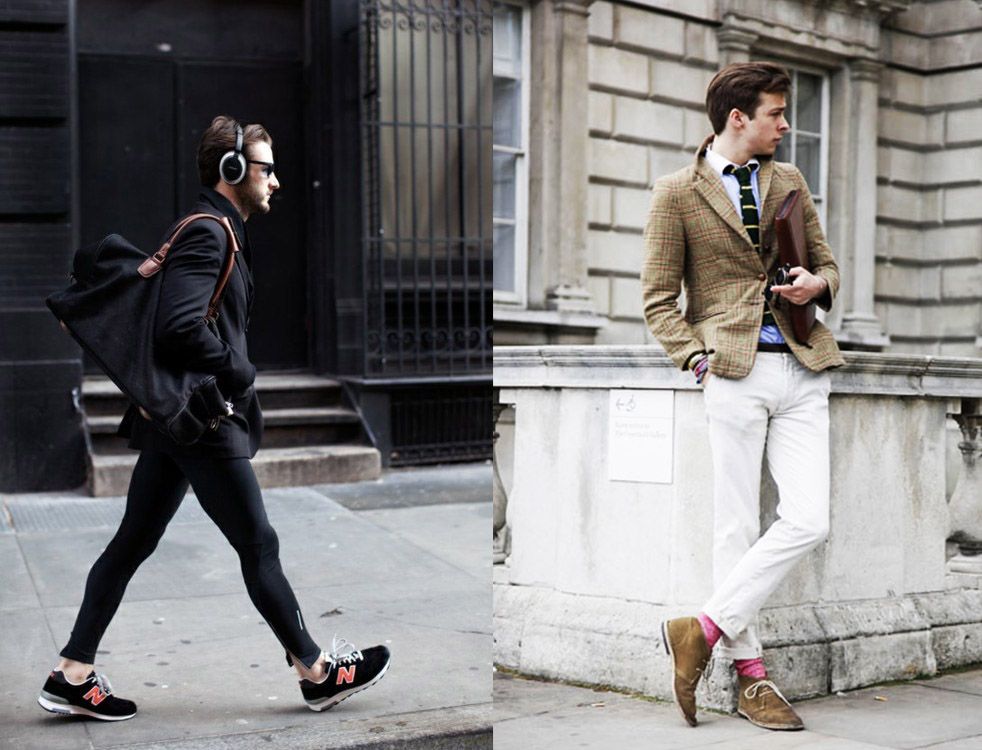 With the wealth of products available to men, you'd assume there were a similar number of how-to and beauty blogs. But the fact
men are four times as likely to sustain an injury from using UV tanning beds than women
, I'm not sure there's the same amount of support and chit chat about vanity and grooming between men as there is women.

During my research, I found the Hypebeast and Esquire which offer an online magazine feed of trendy advice and ideas, similar to that of Nouvelle Daily and Fancy Francy. But not once on these does it warn their readers that 10% of guys have been injured whilst legwaxing, or that using Louis Tomlinson for style advice is not a safe option when you're over 18 years old.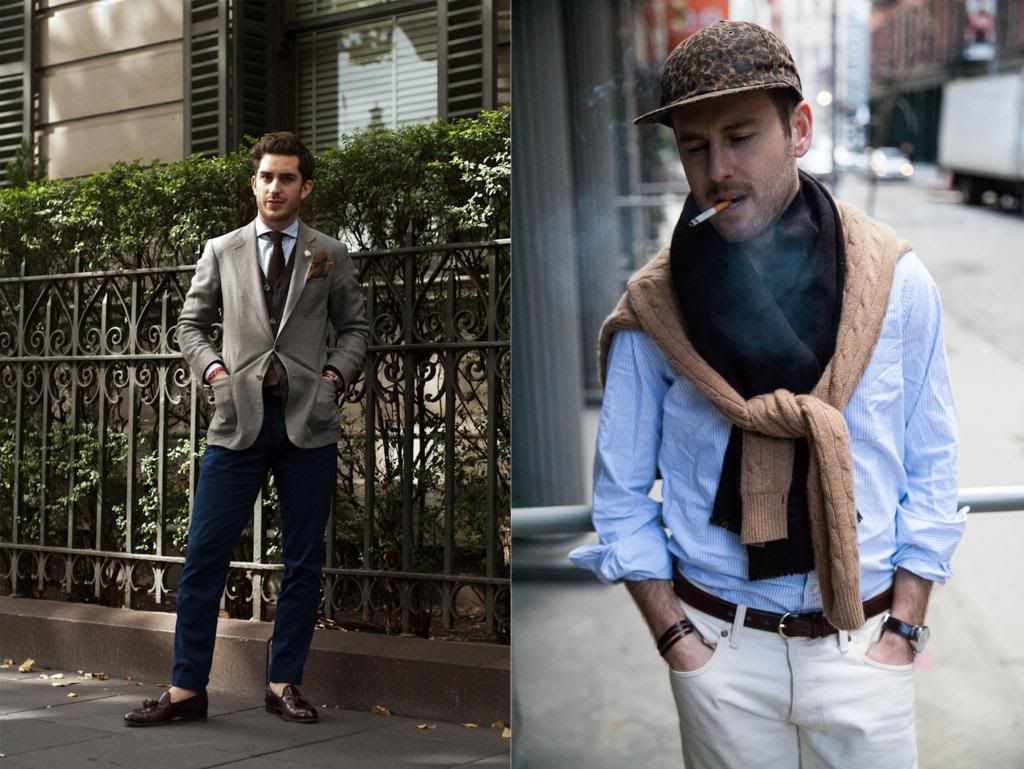 However, I still think we should pave the way for mens fashion and street style blogs, and let them have their say, waxed eyebrows or not. We too can take inspiration from both well thought out outfits, and the ip-dip-do or whatever's-clean-that-day culprits. Maybe they'll learn from their grooming mistakes, like many of us girls are still doing now. When you think of competitive friends, are they guys? Because I can promise you one thing, the male blogging scene is no where near as bitchy as the girl's.

Take a peek at some of my photo sources, and maybe you'll get as captivated as I am when scrolling through the handsome pages of groomed men in suits and stripey jumpers.
follow me | twitter | bloglovin' | insta simple_sophie
*this is a sponsored post
these aren't my own photos, sources are linked below each image