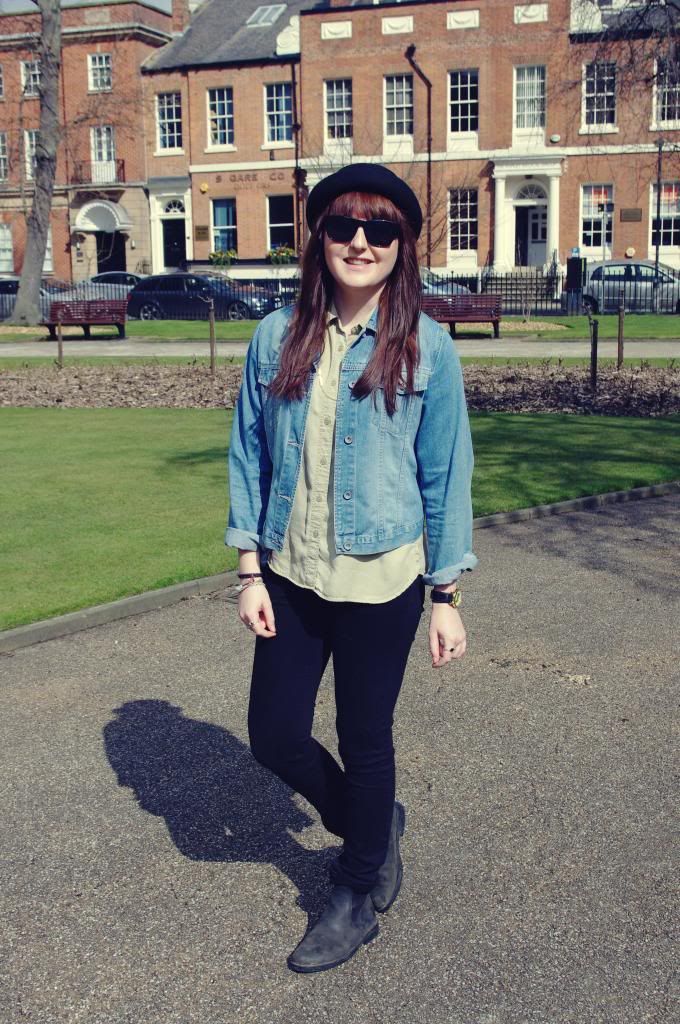 Jeans & Hat: Topshop | Shirt & Jacket: Vintage | Own Riding Boots | Watch & Bag: UO
I took the opportunity when I could and got some outfit snaps in the sun - and now it's grey and rainy. I've never really been into double denim as I've always found an alternative rather than teaming them together. But I hadn't given my denim jacket an airing in a while, so I thought, eh? why not? Paired with my trusty bowler which is the ultimate hair and fringe controller, I felt like a celeb wandering around in this hidden park.
I've heard a long the grape vine that Google are actually getting rid of GFC, so make sure you stay up to date and head on over to
bloglovin'
!
follow me | twitter | bloglovin' | insta simple_sophie