You will need
175g Butter
175g Golden syrup
175g Brown sugar
350g Porridge oats
Pinch of ground ginger
Jam of your preference - I used strawberry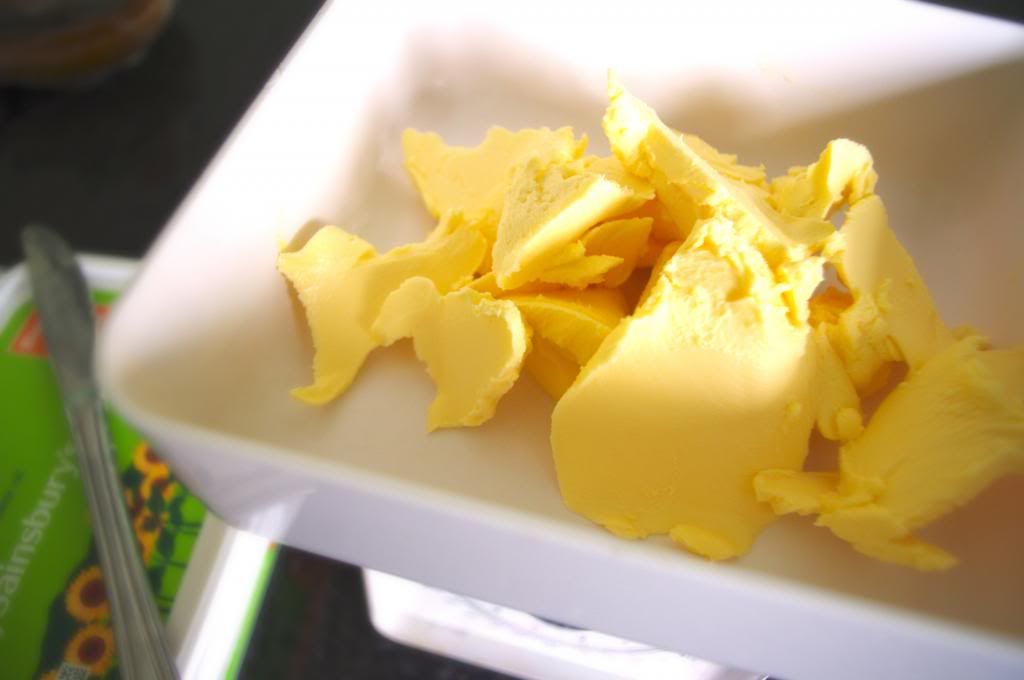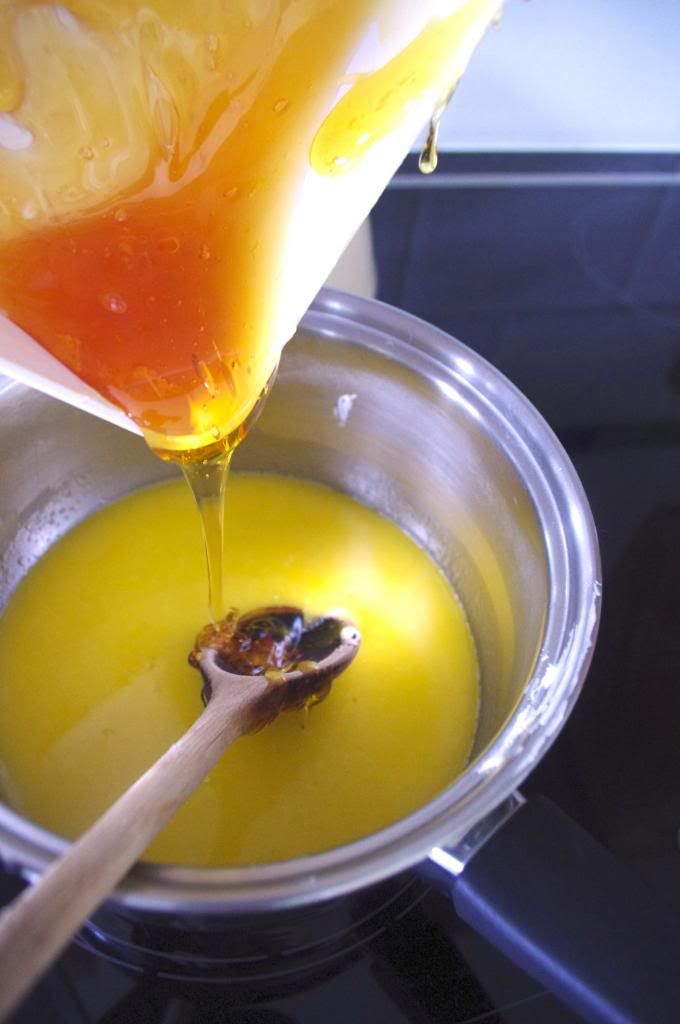 Preheat the oven at 150c (always forget this bit) and line a baking tin with baking paper/greaseproof paper. Melt the butter over a medium heat, and then add the golden syrup and sugar and mix together.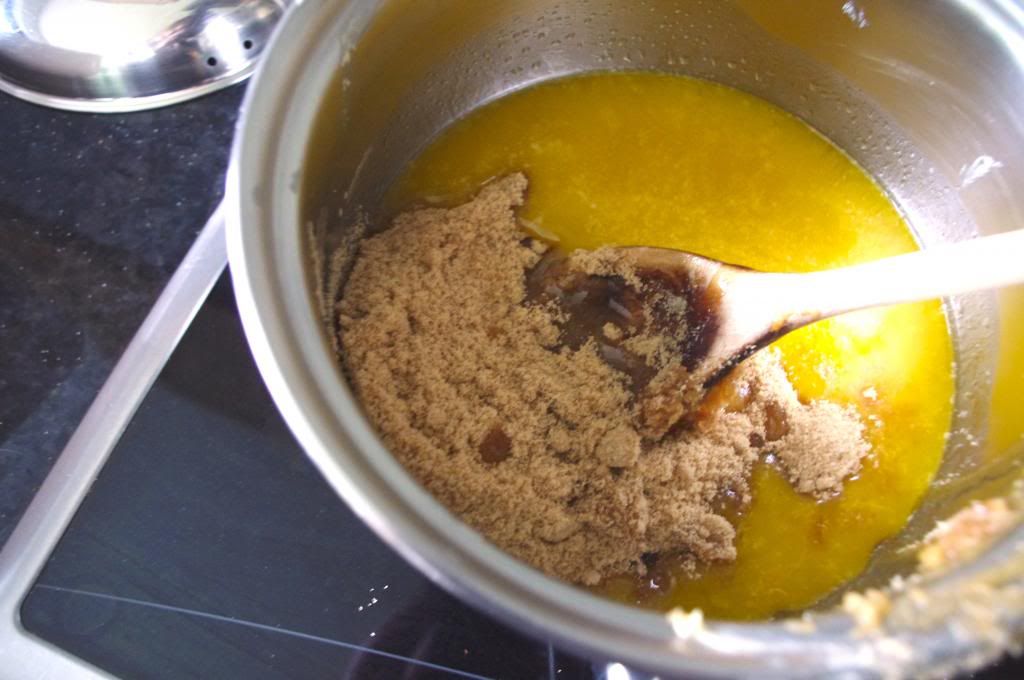 Once these are melted, remove the pan from the heat and stir in the porridge oats and the ginger. This is when the mixtures gets tasty for eating...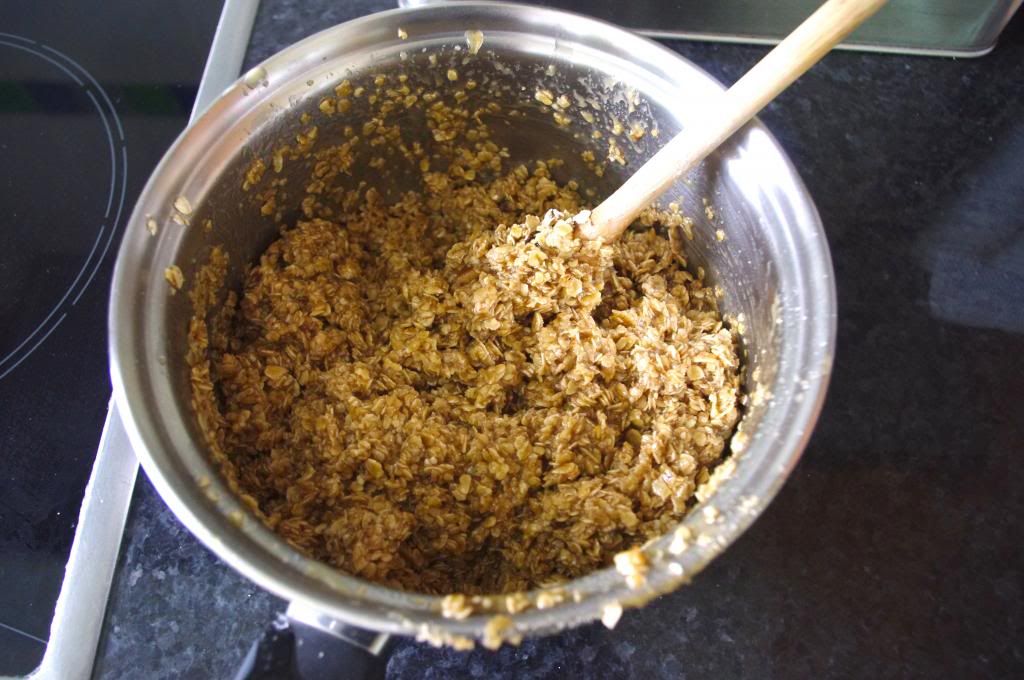 When you've done this, you can start spooning it into the baking tin - but only half so that there's room for the jam layer!
When you've squished it all down, you can start smoothing on the jam - this is the messy part!
When this is looking as neat and even as you can get it, plop on the rest of the mixture and pop it in the oven for around 40 minutes :)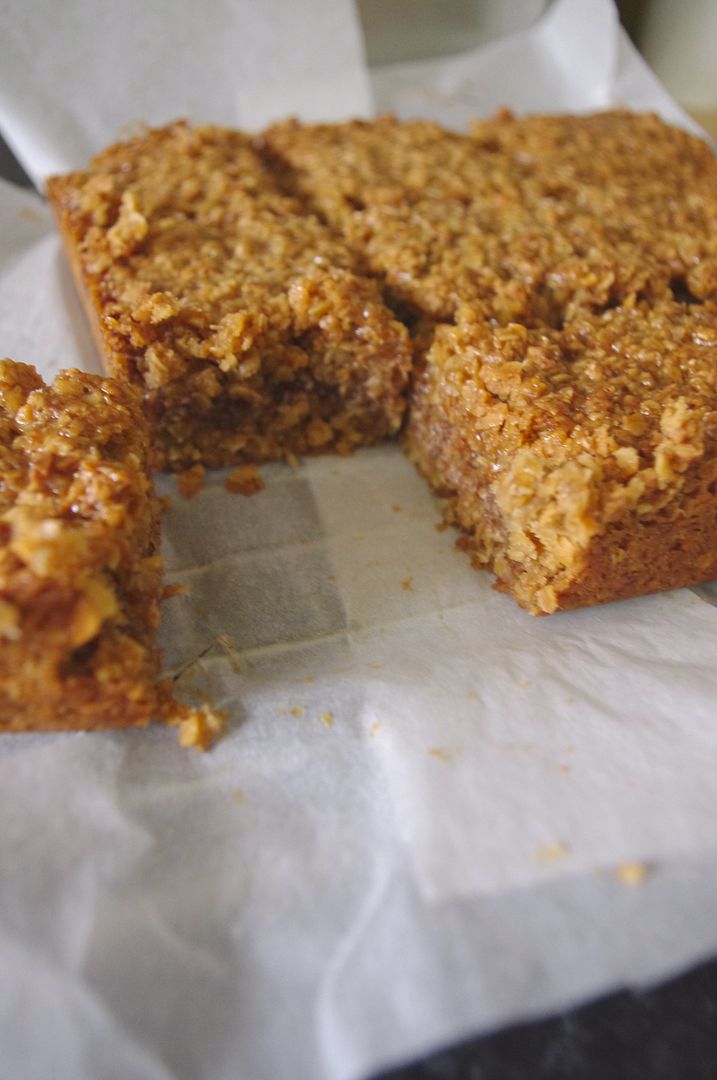 When the flapjacks are bronzed on top, cut them into squares whilst they're still warm as it will be a nightmare to do this when they've set! Leave on a drying rack to cool, and enjoy :)
follow me | twitter | bloglovin' | insta simple_sophie