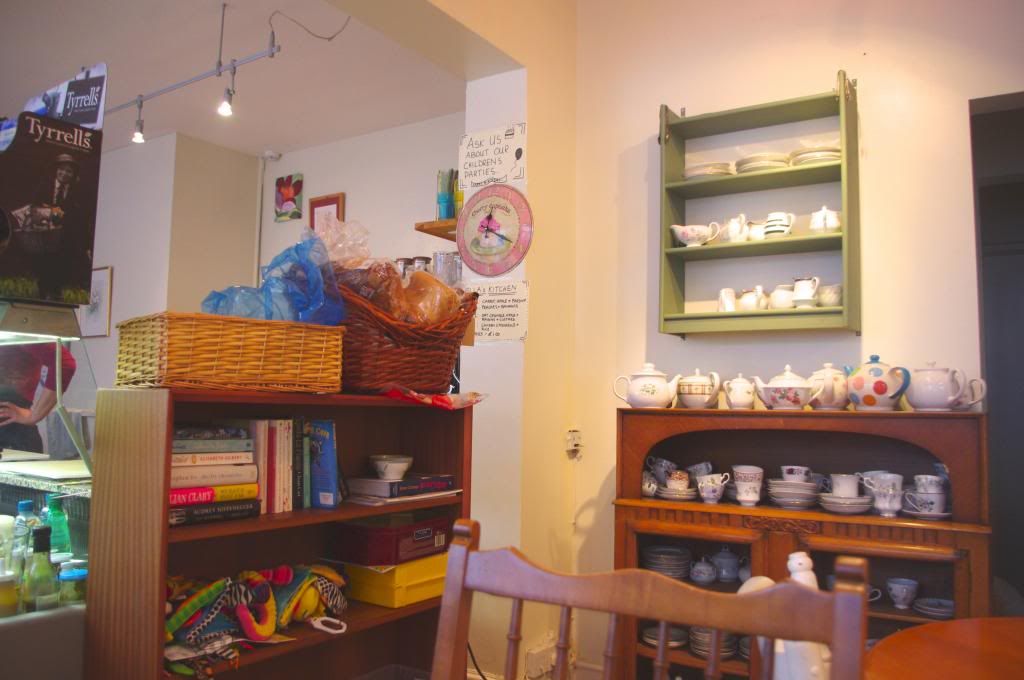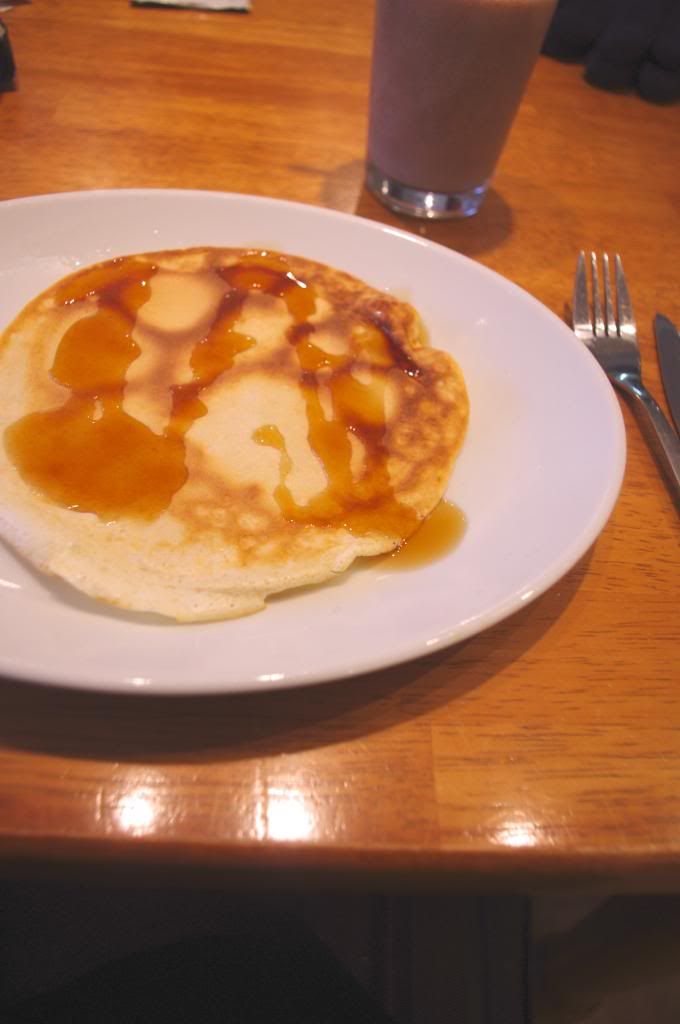 On Monther's Day (yes I know, another belated post) I went home for the weekend to surprise my Mum - and because Mums know everything, she wasn't as surprised as I had hoped! After a train from Leeds to London then navigating my way across the underground with numerous bags and my bowler hat, I made it to London Bridge and then home. It was a relief to get away from the hustle and bustle of the city for a couple of days, and considering my home is pretty much in the middle of nowhere, there was plenty of fresh air for me to refuel.
We went out for an early lunch at a newish cafe in our high street, Greens. Choosing from a boastful menu of handmade sandwiches and cakes, I went for a pancake (poor effort I know) whilst my family devoured a bacon sandwich, panini, and blueberry muffin. I was a little disappointed with my pancake, as even though it was homemade, it was a little on the cold side, and I expected there to be at least two.. I'm talking American 5-pancakes-a-portion here?! It was still yummy and I gulped it down with the helping of a banana and chocolate milkshake :)
We weren't overly excited with Greens, and
Juliet's
is still our number one spot, but it did the job of a light lunch and left plenty of room for our delicious roast dinner!
follow me | twitter | bloglovin' | insta simple_sophie