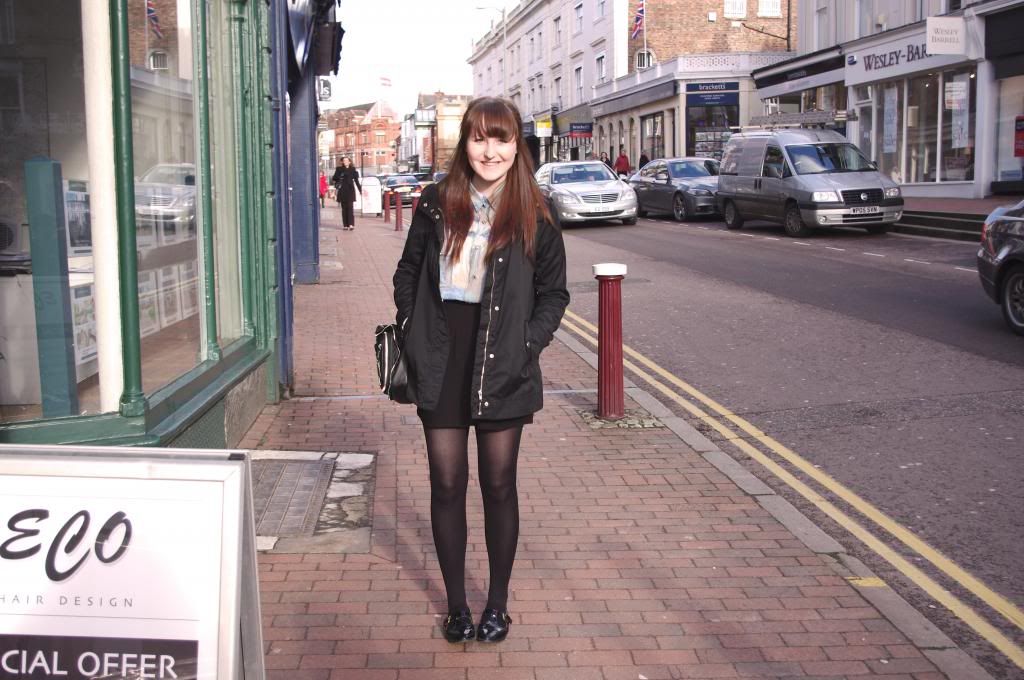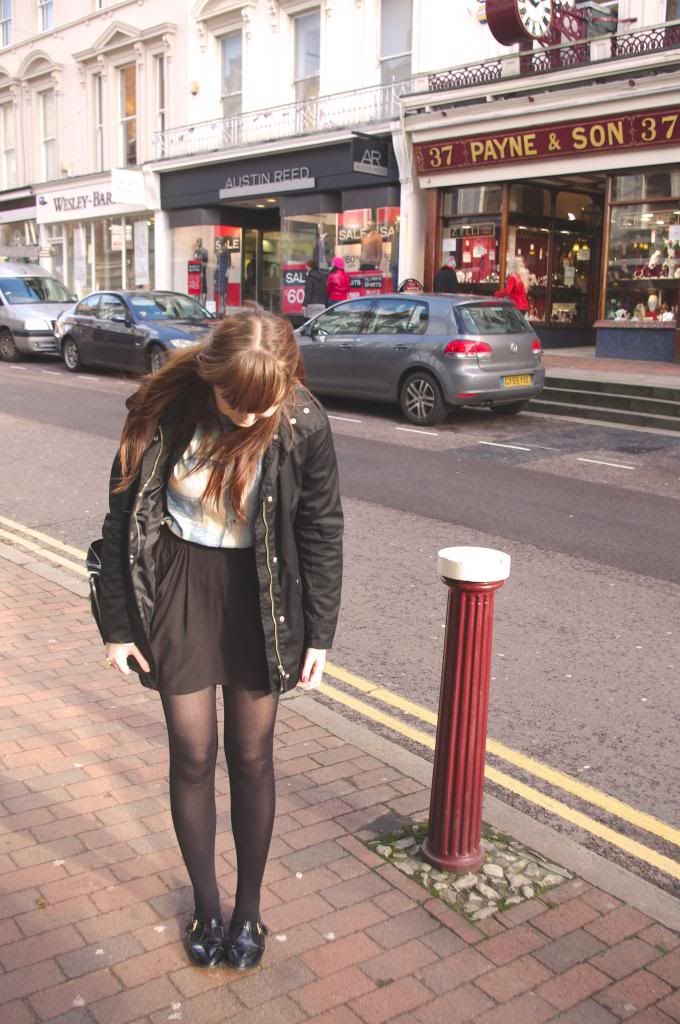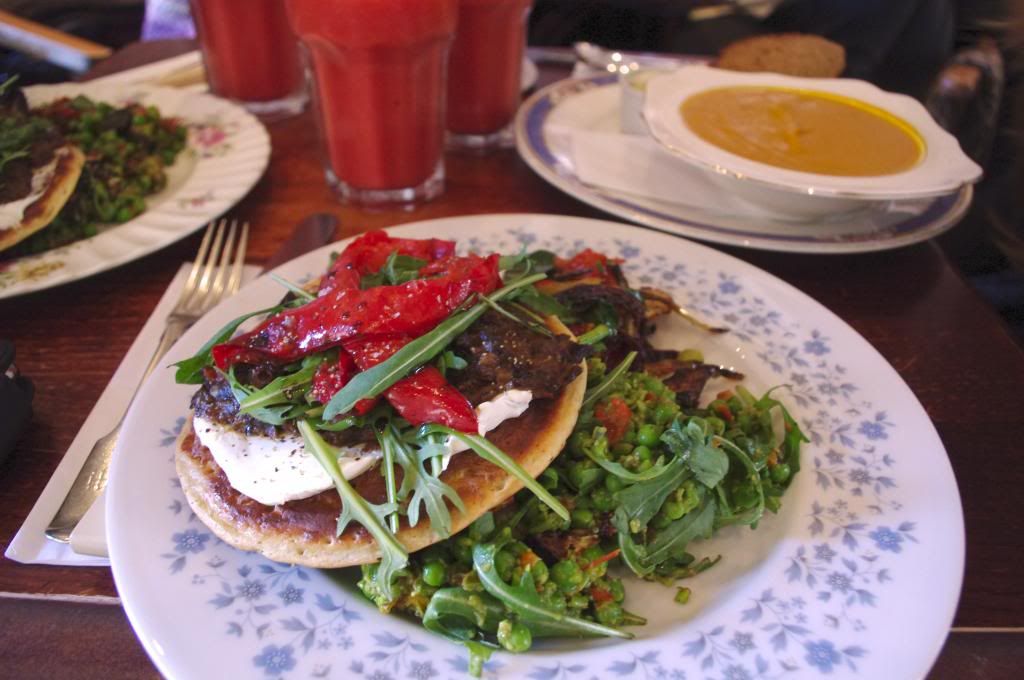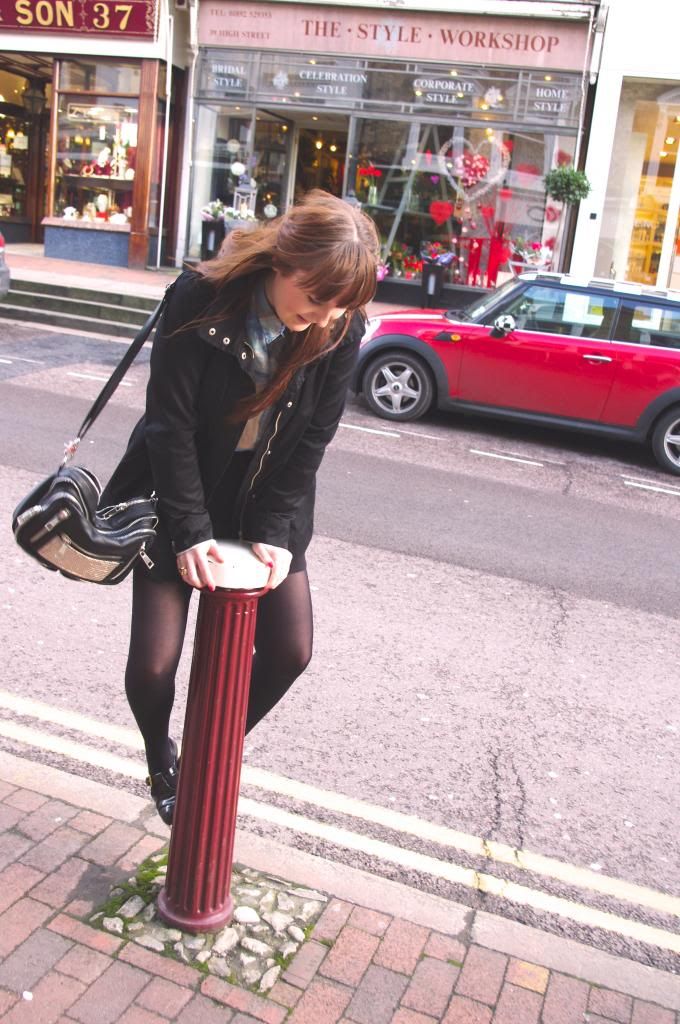 Shirt: Brighton Vintage | Skirt & Coat: H&M | Bag: UO | Shoes: Topshop
So you may have seen my previous Juliet's posts with delicious looking cakes and cookies, and guess what, my lack of will power resulted in me giving in and returning for lunch with a couple of friends, only a few days later. Considering everything is homemade on the premises (chefs in the poofy white hats run around all the time with more scrumptious treats) I don't think my second visit in one week was a bad thing? Maybe they'll start to recognise me and I'll finally be able to go in and order my 'usual' all richard-curtis-style..
So onto the food/best bit. With each menu choice, you could choose 2 homemade salads out of a possible 5. I chose the pea and rocket, and the roasted shallots and peppers salads (drooling yet?). These went alongside my main choice (I was intending to have a light lunch.. didn't quite happen) of a giant bliny topped with aubergine, peppers, rocket, and plenty of seasoning. I don't even have to explain how incredibly yummy it was! We all chose the wild berries smoothie which was surprisingly tasty considering I'm not a blackberry or raspberry fan, and were left wishing we had room to squeeze in a cake-size dessert!
I promise you I'm not affiliated with this delightful little spot, but there's just nothing I can fault and cannot wait for my next trip when I'm home :)
follow me | twitter | bloglovin' | insta simple_sophie