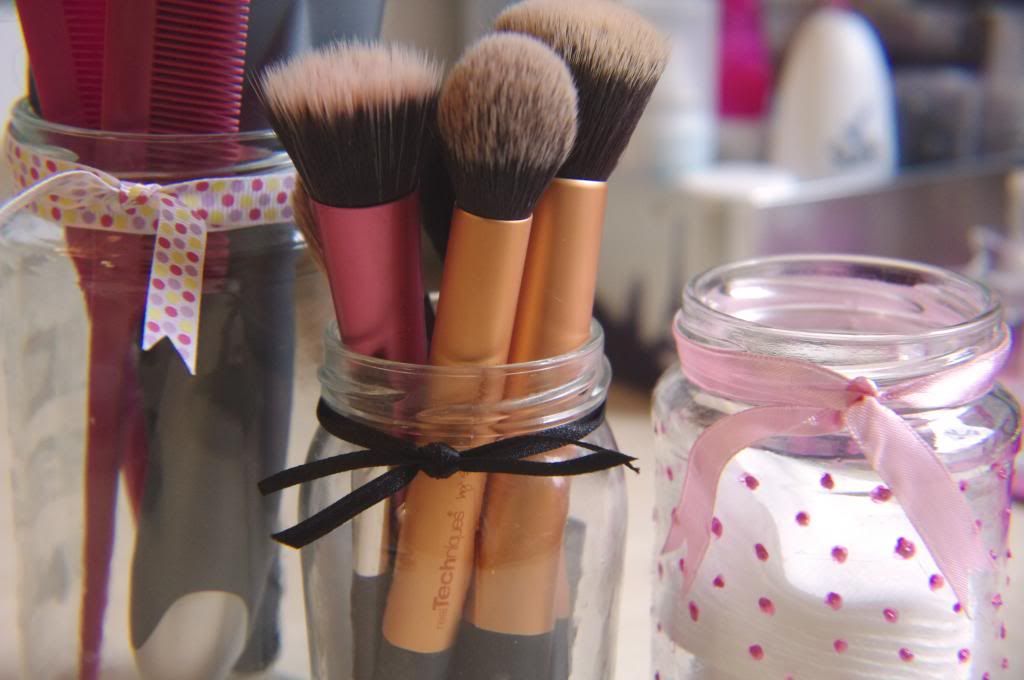 Just an easy little DIY I've done to make my OCD organisation a bit more photogenic. Lets be honest, you can pretty much tie a bow on anything and it will look cute, so why stop at plaited pig tails?
Once I had cleaned all the peanut butter and honey out of the jars, I left them to soak for a few hours in hot soapy water to make it easier to pull the labels away. I can't seem to get the knack of taking labels off the jars as they always seem to leave a sticky residue no matter how much I scrub them.
When you've done this, you can decorate them anyway you like! If you haven't got any pretty ribbon to hand, then try cutting those hanger bits out of tops and dresses? You know those ties noone uses but insist on sticking out of your top whenever you wear it?
Let me know if you give this a try -
tweet me
a pic or something!
follow me | twitter | bloglovin' | insta simple_sophie