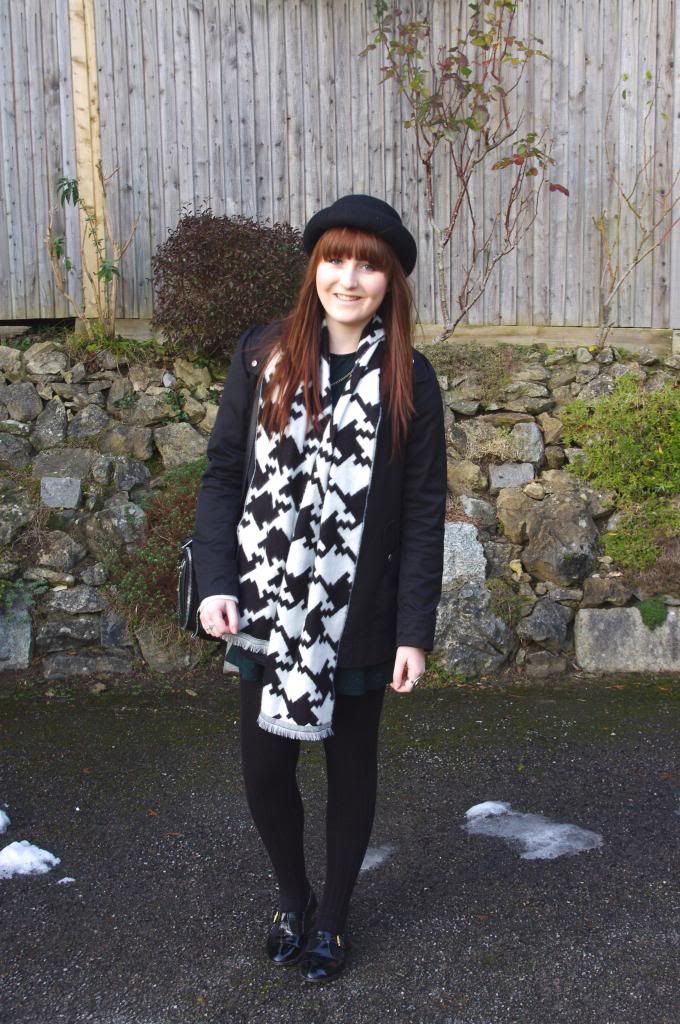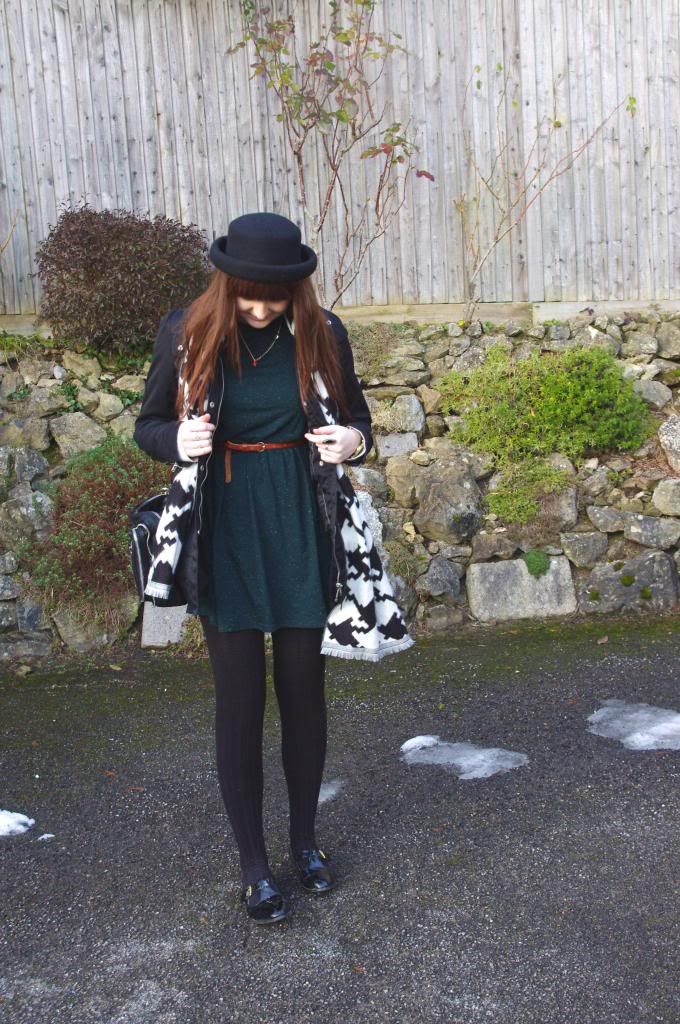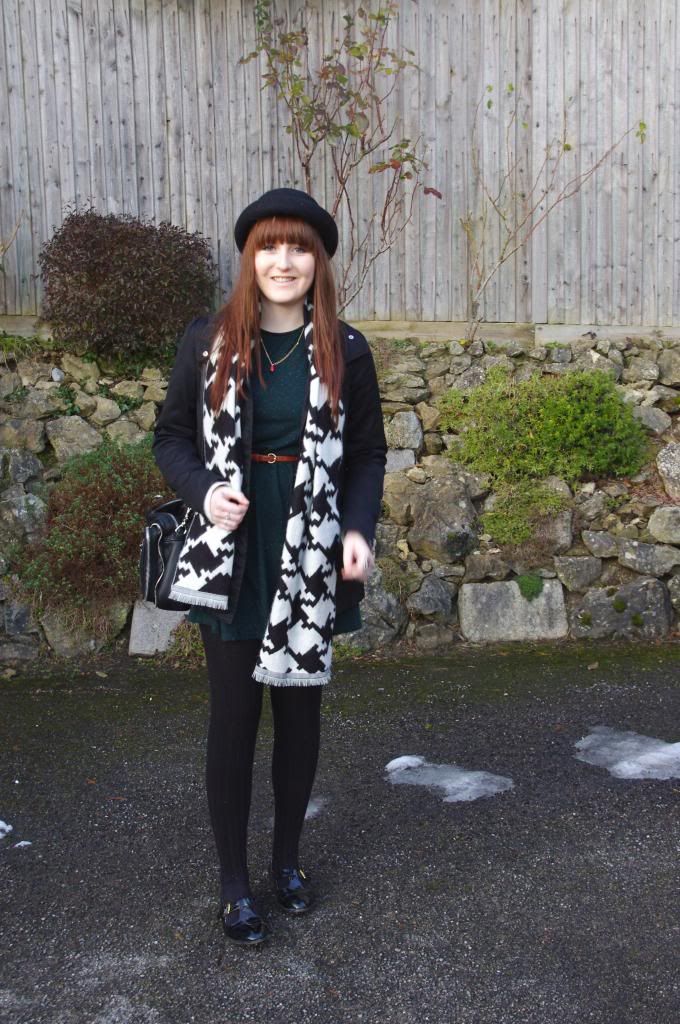 Scarf, Hat, Dress, Shoes, Belt: Topshop | Coat: H&M | Necklace: River Island | Bag: Urban Outfitters
When I went shopping for my Dad's birthday, obviously I went to Topshop first (oops) and unfortunately they still had a sale on, and unfortunately i found quite a few things i liked .. one being this dogtooth monocrome scarf. The only thing missing from my primarily black and white wardrobe (apart from the floral blouses) was a scarf, so I've convinced myself that at £7, it was a spectacular purchase. And it's common consensus to buy yourself something when you're shopping for someone else, right?
I also couldn't resist this Russian Doll necklace for a pound in River Island, and even though this green marl Topshop dress - which I had been lusting over for weeks but strategically didn't buy it until after christmas (mm hi vouchers) - isn't grey or black, I've worn it to death.
follow me | twitter | bloglovin' | insta simple_sophie
p.s I've had a lot of queries after Sunday's post as to why I was running around Leeds in a Hawaiin outfit - it was the theme of my Lacrosse social!