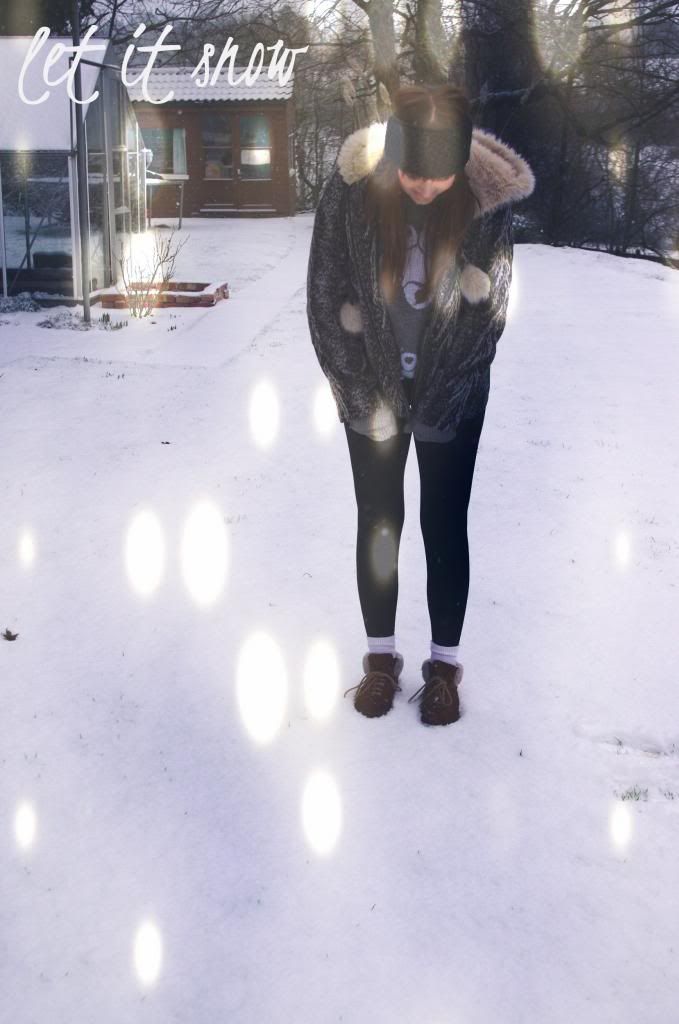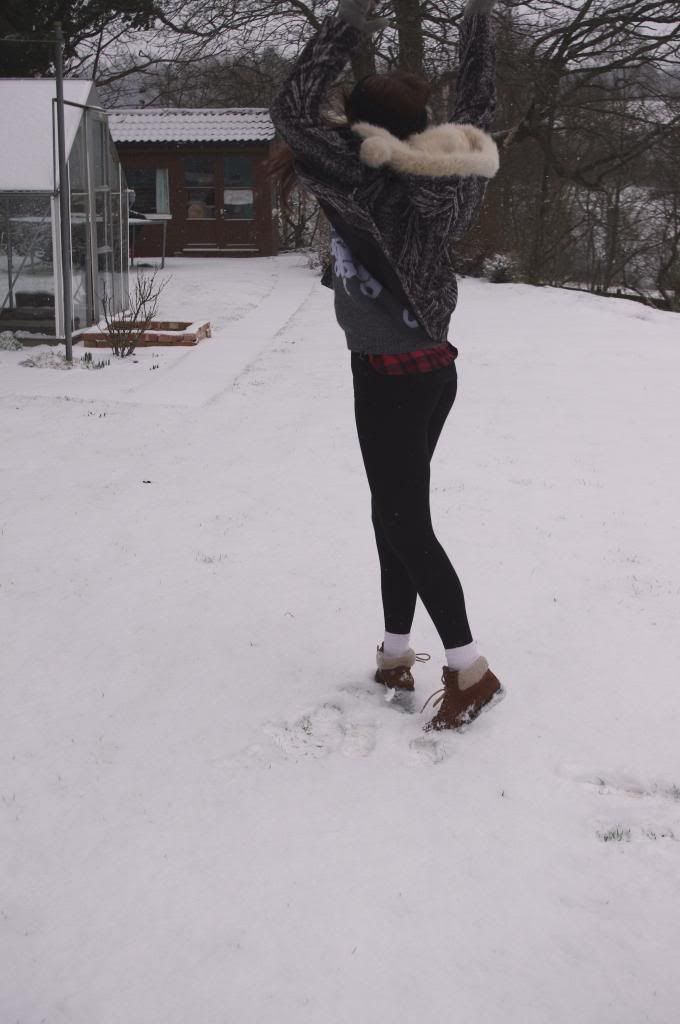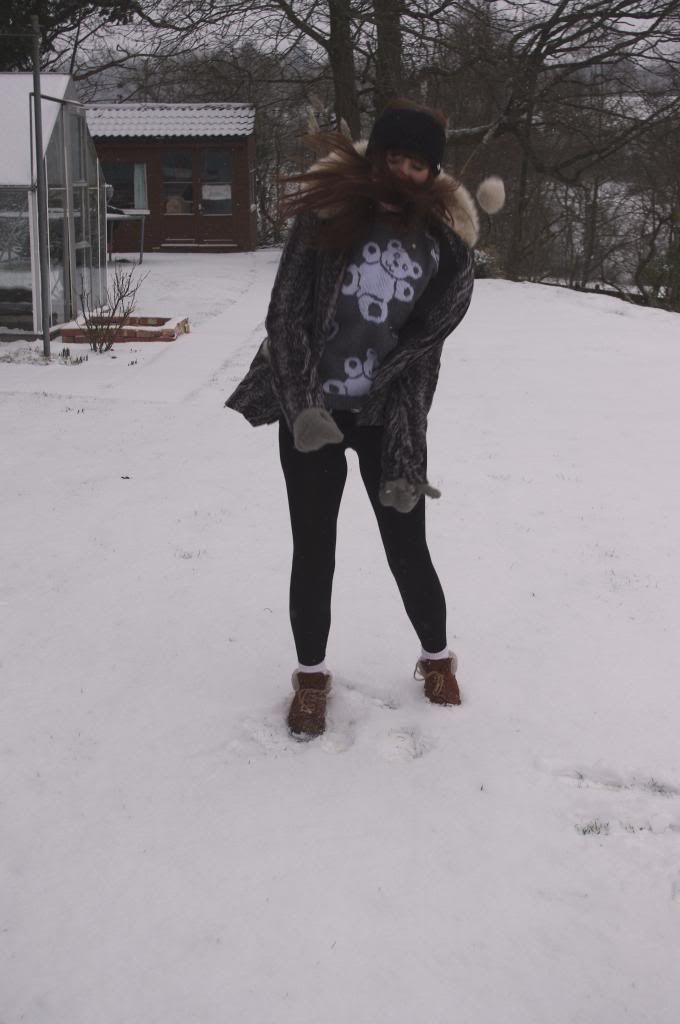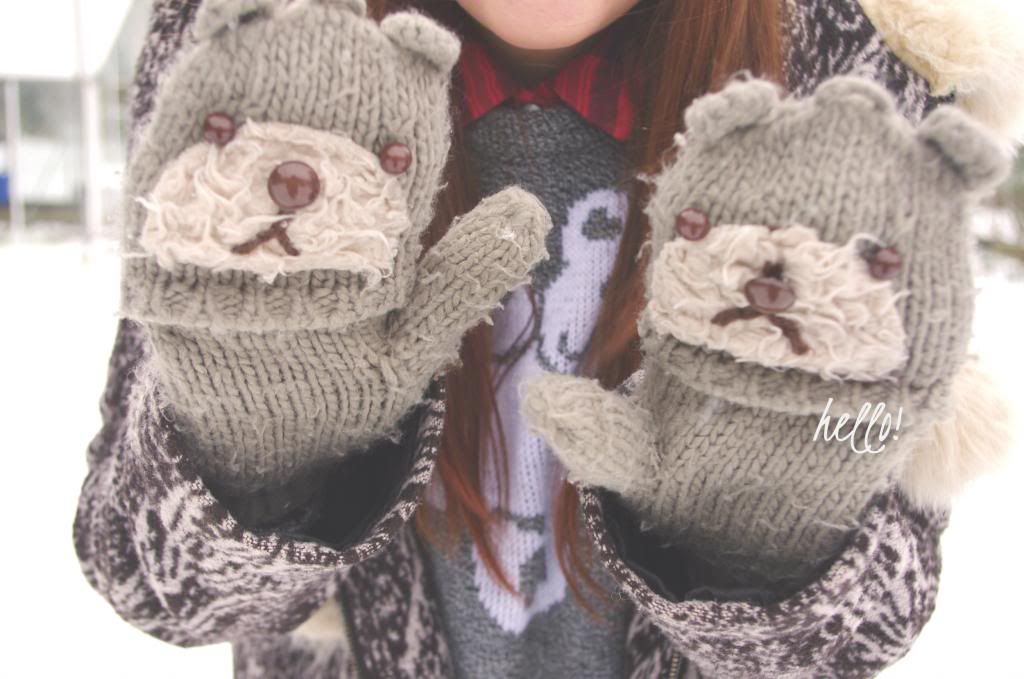 Coat, Shoes, Gloves & Shirt: Tophop | Jumper: Vintage | Leggings: H&M
Yay inevitable snowy photos! I've had this jumper for a year now and whilst I was apprehensive at first, I'm gradually wearing it more and more as it's nice'n'thick and pairs well with jeans and a skirt. The neck is just the right size to poke out shirt collars without being too tight or too baggy.
I managed to drag myself outside for some photos with my sister at the weekend (we've had loads more snow since then), as snow really isn't my thing. Yes it's pretty and yes it's vital for our snow sports, but it's also cold and wet and annoying and slippy. I'm not going to sit here and tell you how much fun I've been having playing in the white stuff because I haven't. I've slipped my way into the village and skidded my way to work and it's caused numerous accidents in neighbouring towns because the council have been so awful at clearing/gritting. On the other hand, these gloves are super cute and I've given my ski thermals another airing. It might be nice for you in towns/cities, but living in the middle of nowhere means our roads have turned into ice rinks and the narnia we seem to be in the middle of isn't so inviting.
But I hope you're enjoying it whilst it lasts..
follow me | twitter | bloglovin' | insta simple_sophie