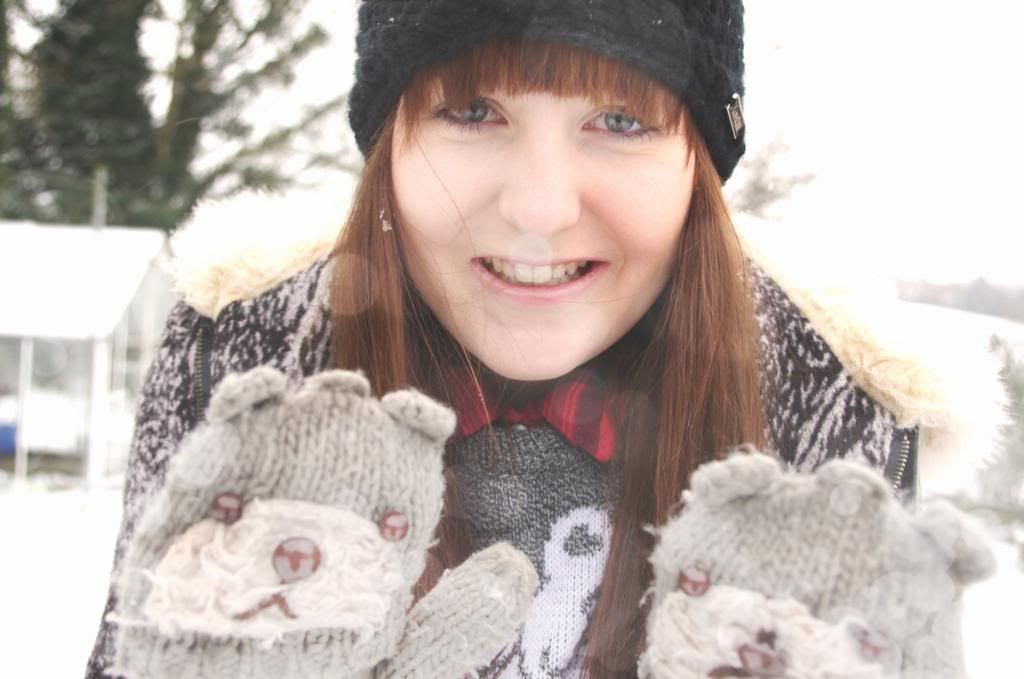 - After spending the majority of last week in my sick bed, I managed to drag myself out for some inevitable snowy photos. We think I was struck down with that norovirus thing, but thanks to my mums healthy dinners and dads constant nag to go to the gym, I was fit and healthy enough to fight it off within a couple of days. It came on quite suddenly on Tuesday and was basically just a waiting game, which was so boring and very painful. Hey ho, it's actually been a year since I was last sick so maybe it was my time haha! The posts I promised in last weeks Sunday Faces will be going up this week (ie percy pig cupcakes!) as obviously I wasn't able to blog last week.
- Just a quick thank you and hello to my new readers, I reached 350 followers a lot quicker than I thought, and I'm finally getting Simple Sophie looking and feeling like the blog I want to have :') soppiness over!
- I've only got two weeks left at home now, but oh my goodness I can't wait to get back to Uni! Now I'm not sure whether that's because of all the bunting and pretty new things I have for my room, or whether 5 weeks of my parents being naggy-nora's is too much! Hope you're enjoying the snow!
follow me | twitter | bloglovin' | insta simple_sophie