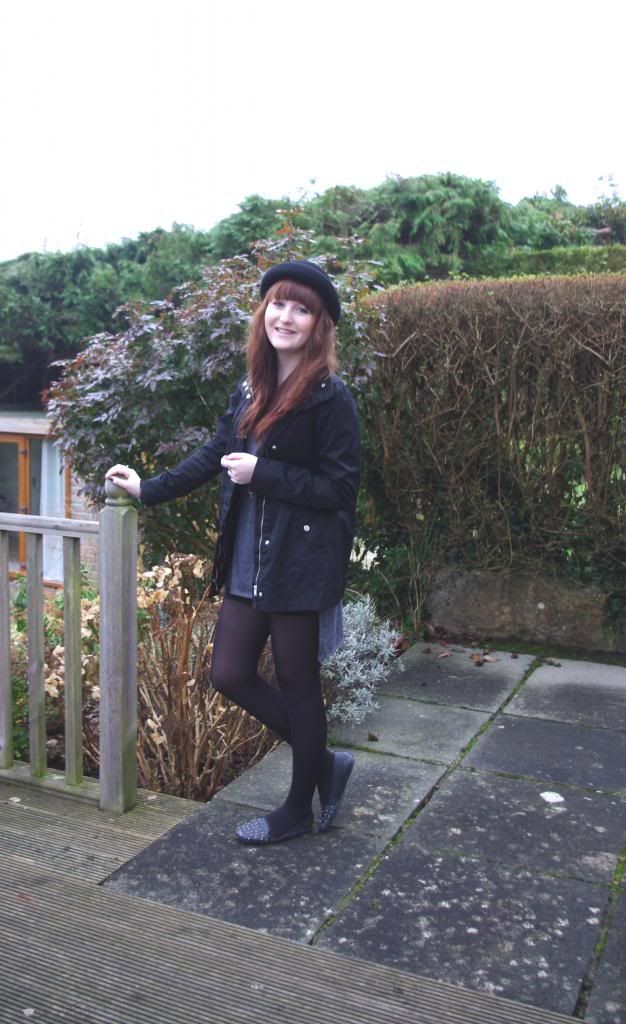 Hat, Belt & Top: Topshop | Studded pumps: Primark | Coat: H&M
You might have seen my tweet a couple of days ago about how cringey/funny it is when Mum takes my outfit photos. Well these are the results, and thankfully they've turned out a lot better than expected: note the "put your foot on the flower pot" outcome.
I bought this grey tank top with my xmas vouchers, after lusting for it since it appeared in my local TS. However, now I've got it, I'm not entirely sure what to do with it as I was hoping it would be long enough to wear as a dress, and it looks a bit like a sack without a belt.

I didn't intend to wear these pumps as much as I do as I got them on the basis they would be my 'Oceana shoes' so that I wouldn't have to worry when some incompetent spilt their drink, or I stood in a puddle whilst in the queue outside, or when you get stuck to the floor.
follow me | twitter | bloglovin' | insta simple_sophie